Hyderabad Is Now India's Numero Uno Commercial Leasing Space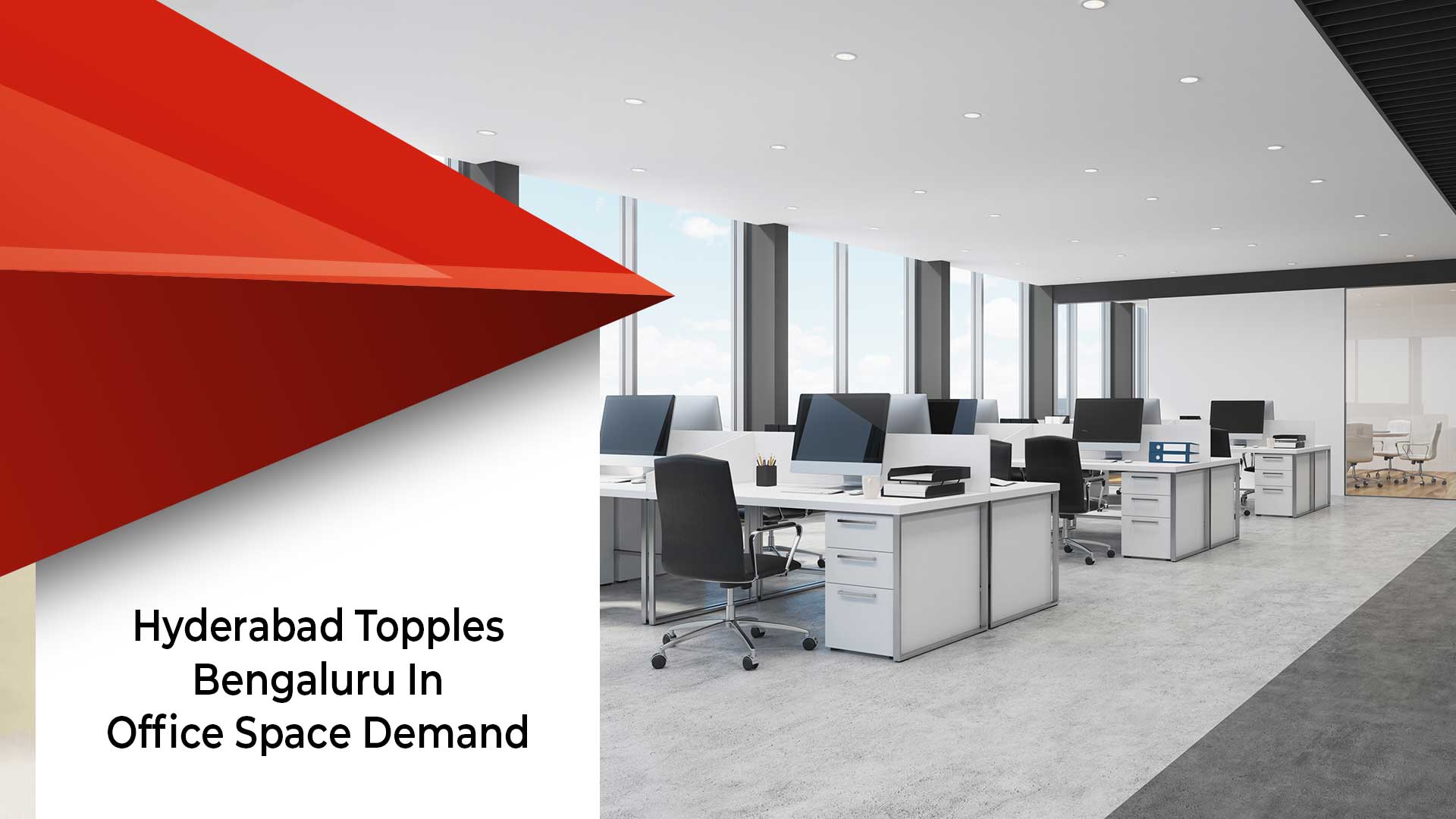 Data collected by CBRE India shows Hyderabad has beaten Bengaluru in the demand of office space leasing since the beginning of 2019 and has the most leased out office space in the country
A report by CBRE India has put Hyderabad as the city which has leased maximum office space since the beginning of 2019. Anshuman Magazine, the CEO of CBRE for south-east Asia, Middle East and Africa confirmed the news.
From January 2019 to March 2019, Hyderabad registering a growth of an astonishing 287 percent when compared to the same quarter in 2018. Last year, Bengaluru was the undisputed leader of commercial real estate leasing. This year, Bengaluru registered a 55 percent decrease in renting office spaces.  
According to CBRE's report, "Hyderabad overtook Bengaluru for the first time to be the dominant office market driving quarterly space take-up, on the back of culmination of several pre-commitments."
The total leasing across India during the first quarter of 2019 was around 12.8 million square feet. It recorded a growth of 3 percent on a quarterly basis. The cities of Hyderabad, Bengaluru, Mumbai and Delhi-NCR witnessed leasing activity which was higher than 75 percent. This was possible mainly because American companies were very keen on opening their branches in India.
According to Anshuman, commercial real estate renting will be pretty stable as of now as more and more corporates are wanting to expand and strengthen their operations. He added that apart from the USA, India will also be able to entice corporates from Europe, Middle East, Africa and Asia Pacific.
Anshuman said, "Moreover, policy initiatives such as Make in India, Digital India, etc, along with an emphasis on smart cities and industrial corridors, will likely boost operations of both Indian and multinational corporations."
According to Ram Chandnani, MD of CBRE South Asia further elaborated there have also been quite a few policy initiatives to ease out liquidity pressures and promote construction activity. With the successful introduction of India's first Real Estate Investment Trust, real estate services witnessed a rise of 7 percent in the review time.
In India, the quarterly pre-leasing activity saw a spike as tech, BFSI and e-commerce firms mostly choose Pune, Bangalore, Chennai and Hyderabad as their preferred locations.
Source: Financial Express
ALSO READ: India Front-Runner In Office Realty Expansion Says CBRE Report