League Makers | Featuring Aditya Kedia of Transcon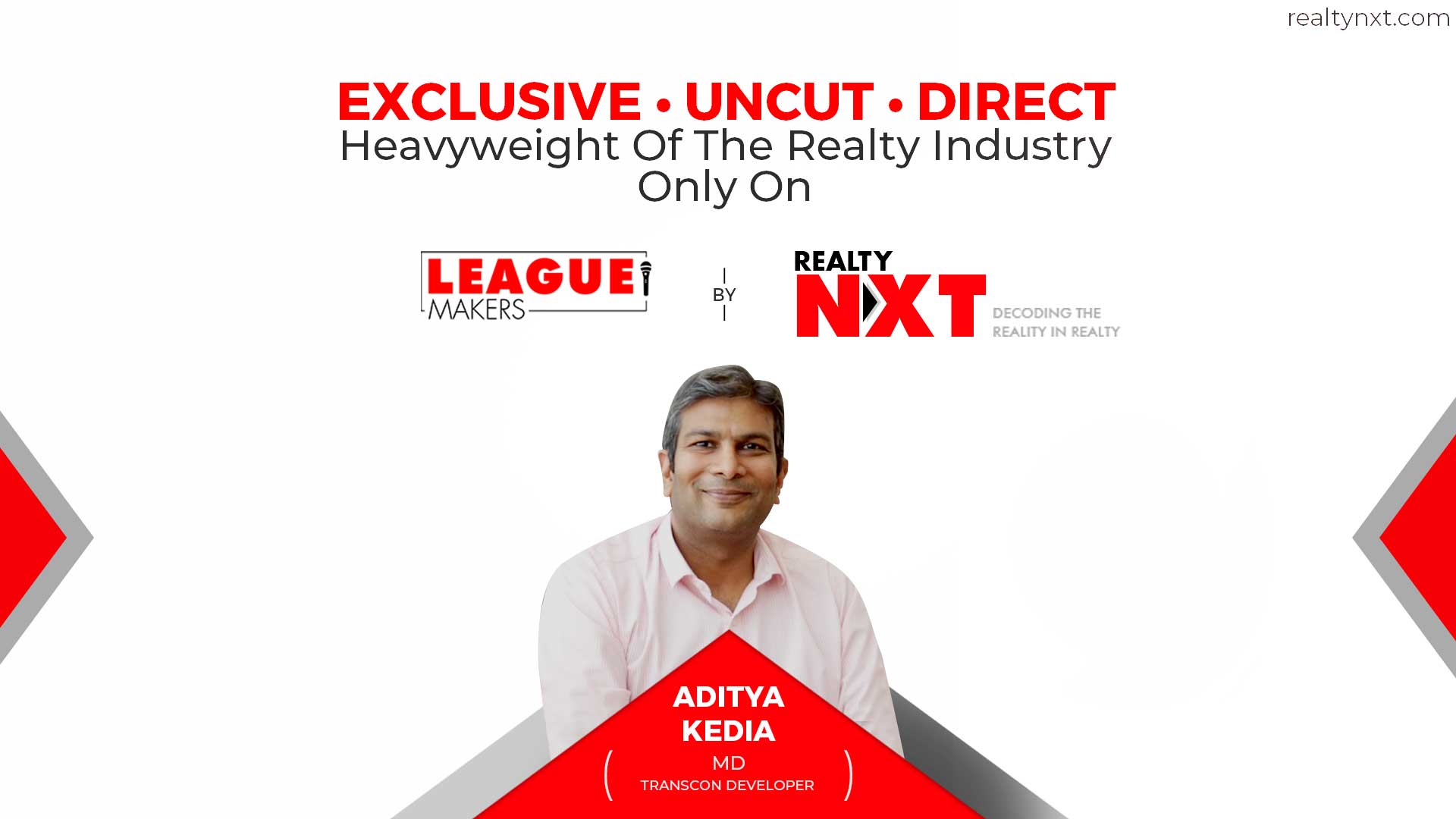 For Aditya Kedia, his journey of over 16 years in Indian real estate was nothing less than a roller coaster ride. As the Managing Director of Transcon, he opens up about the vision, mission and future plans of the real estate firm
'League Makers' of RealtyNXT features the innovators, trendsetters and icons of the real estate space. Aditya Kedia, the Managing Director of Transcon has a rich experience of over 16 years in the real estate industry. RealtyNXT, in its LeagueMakers segment, interacts with Aditya Kedia to understand the values they uphold, the principles they follow and the standards they set. Transcon has different projects in residential as well as commercial sectors.
When asked about what differentiates Transcon from other players in the market, Aditya Kedia said that 'under promise and over delivery' is their success mantra. He didn't fail to mention that customer satisfaction matters a lot and Transon has always strived to deliver more than what the customer expects. If there is one thing that Transcon relentlessly aims to achieve, it is to be identified as the "most respected real estate player in the market". Aditya Kedia said that it is not the size of the business that matters. It is the goodwill and trust you earn that ultimately makes you stand out among the clutter.
While talking about the scarcity of land and environmental balance, Aditya claimed that there is a misconception prevailing in the minds of people. According to him, construction activities can be in harmony with the environment. Transcon always makes it a point to obtain certification from IGBC (Indian Green Building Council) for every project that it undertakes. Speaking of aggressive competition among real estate players to establish a strong presence on digital platforms, he said that Transcon thoroughly understands the importance of digital presence.
ALSO READ: League Makers – Featuring Prashin Jhobalia Of House of Hiranandani