Magicbricks Takes on The Latest Technology To Conquer The Market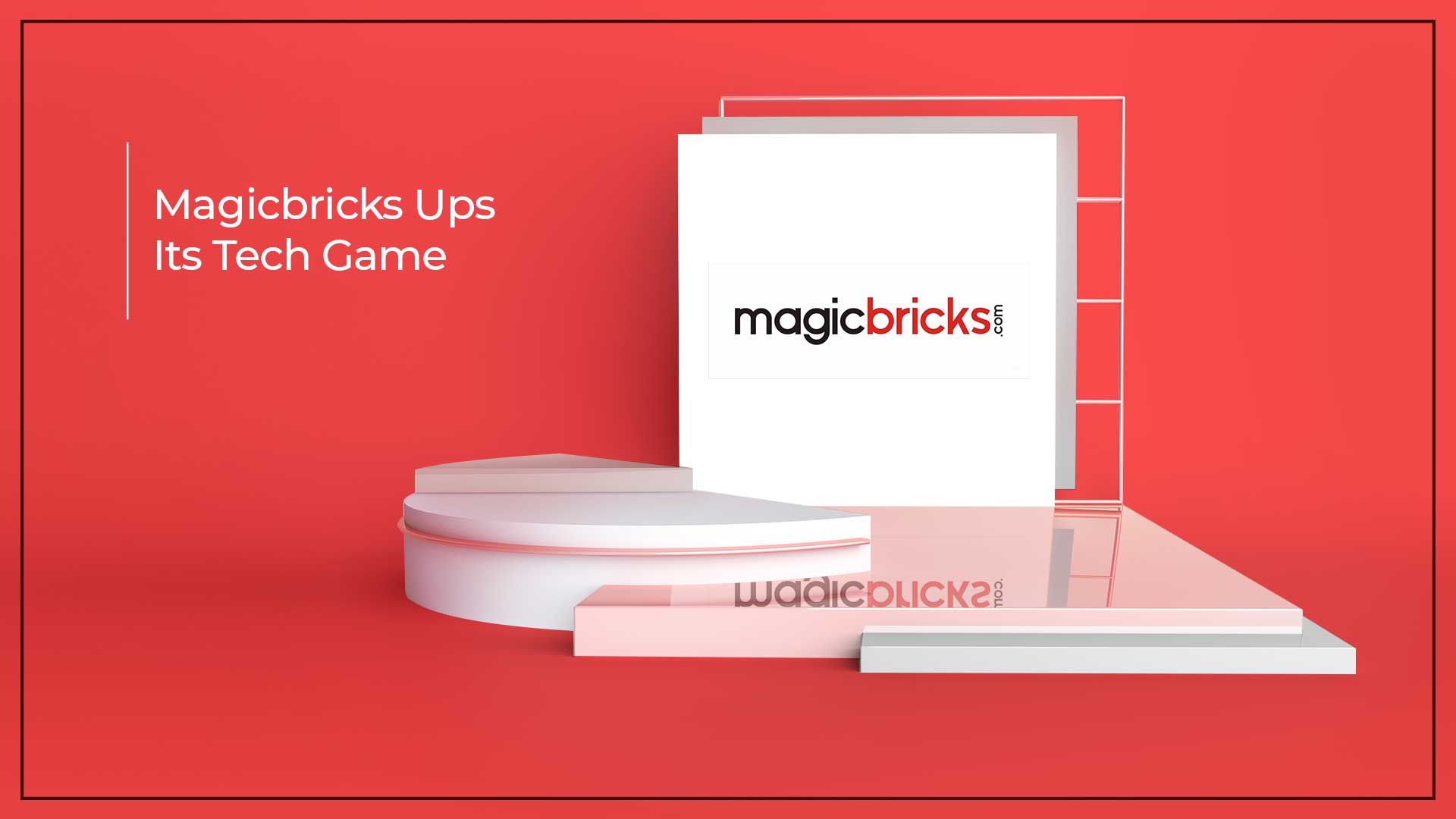 India's leading property portal Magicbricks incorporates the use of AI and data science technology to stay at the top of the industry and provide its users with the best experience
The Indian real estate industry has embraced technology in a huge way. PropTech is no longer a luxury but a necessity in the real estate industry.
Those who are already established in the industry have stiff competition with the new players already opting for a PropTech driven approach.
Magicbricks is taking its brand a notch higher by embracing the latest technological marvels currently in the industry. As of now, India's leading property portal has a monthly traffic of more than 20 million visits. It also has an active user base of over 1.1 million+ property listings.
Subodh Kumar, CTO of Magicbricks confirmed the news. He revealed that Magicbricks is working towards creating its largest suite of products for buyers and sellers and broadening its portfolio with new offerings.
These are the technologies being incorporated by Magicbricks:
Data Intelligence
In 2019, Magicbricks, which already has a very strong database, aims to strengthen its data team through big data and data science.
Automation
It will also concentrate on implementing Robotic Process Automation to automate most of the work which requires human intervention.
Security
The focus on security will become deeper. Magicbricks has introduced a chat based solution for the privacy of its users.
Magicbricks is also adding AI-centric solutions.
Subodh said, "Our search results are based on AI (artificial intelligence) and it is a complex one. It takes more than 50 attributes to ensure that the right matches are shown to the end user."
The company owns Propworth, an AI-based property valuation calculator. Propworth is the first-of-its-kind property estimation app and its function is to give out accurate results of property prices throughout the Indian realty market.
At the core of all these innovative ideas is Magicbricks' focus on customer experience. Researches are done to collect information on the behaviour patterns of consumers and how experiential their user interface is when they visit the site. Over the years, Magicbricks ventured into the technological space with the PropWorth app, Agent Suite, Travel Time Search merely so that its users could have the best experience as well as make accurate decisions regarding properties.
According to Subodh, the company sees a duopoly market. A startup will not be able to capture it and become successful. "So currently, our strategy is to break this duopoly market into single player dominating (monopolistic) market," Subodh added.
Source: Analytics India
ALSO READ: MagicBricks' Tie-Up With Investors Clinic Results In Big Success