Mumbai's Luxury Apartments To Become Pocket-Friendly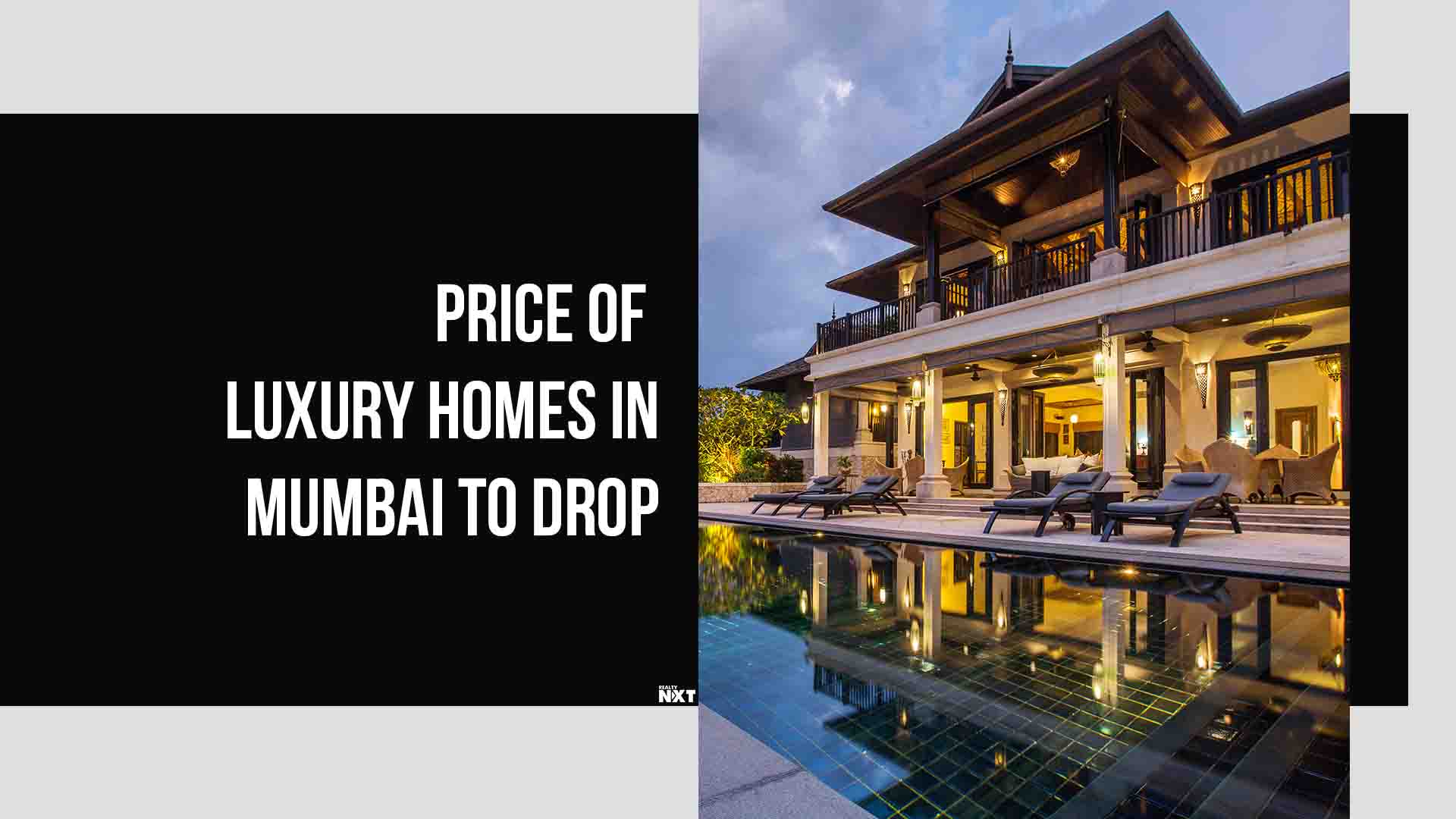 According to Knight Frank's report Global Outlook 2019, the price of luxury homes in Mumbai is going to drop by 5 percent by the end of this year
Luxury homes in Mumbai fall under a niche market. Not only do they come with exclusive amenities but they provide the best in terms of everything imaginable. According to Knight Frank's latest report titled Global Outlook 2019, Mumbai's luxury real estate might see a 5 percent decline in the price by December 2019.
Real estate experts are positive that this would bring about more sales of luxury homes in Mumbai. This is because those homes which fall under the affordable housing category in Mumbai are also exorbitantly priced. Luxury property is beyond the reach of the vast majority who find it difficult even to buy an average home with basic amenities.
Pankaj Kapoor, MD of Liases Foras stated that Mumbai's luxury real estate market is not doing well at all since the past five years. Since 2014, prices of luxury homes have not risen at all with a compound annual growth rate (CAGR) of less than two percent.
"Also, this segment has always been sensitive to macro-economic scenarios; hence, with the ongoing NBFC liquidity crisis, we foresee a correction in this particular segment as builders will try to stay afloat," Pankaj said.
There is a lot of information pointing towards the fact that all the big players in the residential real estate industry will launch projects in the ultra-premium area of Worli. However, the carpet area of these homes will be lesser and they will have a slightly lower price tag.
As mentioned earlier, luxury housing provides a lot of things which do not fall under the other housing segments. The biggest global brands tie up with such projects so that the quality of amenities provided to the buyer is world-class and exactly the same as that found in international luxury homes. Spas, gymnasiums, movie theatres, personal chefs, private jets, helipads, private lifts, jacuzzis, the latest and greatest technological marvels, pet grooming areas and much more are the type of amenities provided in luxury housing projects. Quite a few builders have already started providing discounted rates or attractive offers in order to boost sales.
According to Girish Shah, executive director – residential services, Knight Frank India many luxury projects no longer rope in celebrities to promote them among the affluent class. Instead the developers of such projects are now only letting the ultra-premium quality of their projects do all the talking. Girish added, "In fact, according to our research, India is expected to see a rise in the Ultra High Net Worth Individuals (UHNWIs) by 39 percent across key markets in the next five years, which could provide a fillip to this segment."
Another noteworthy thing here is that builders are no longer restricting themselves to a particular location to build a luxury project. This means that even in areas like Wadala and Thane, which do not fall under the luxury housing segment like Bandra or Juhu, luxury homes have sprung up.
Source: Times Property
ALSO READ: Experts Confident Of Escalation In Luxury Real Estate Demand