Entrepreneur Facilitation Centre To Raise Rs 100 Crore In 2020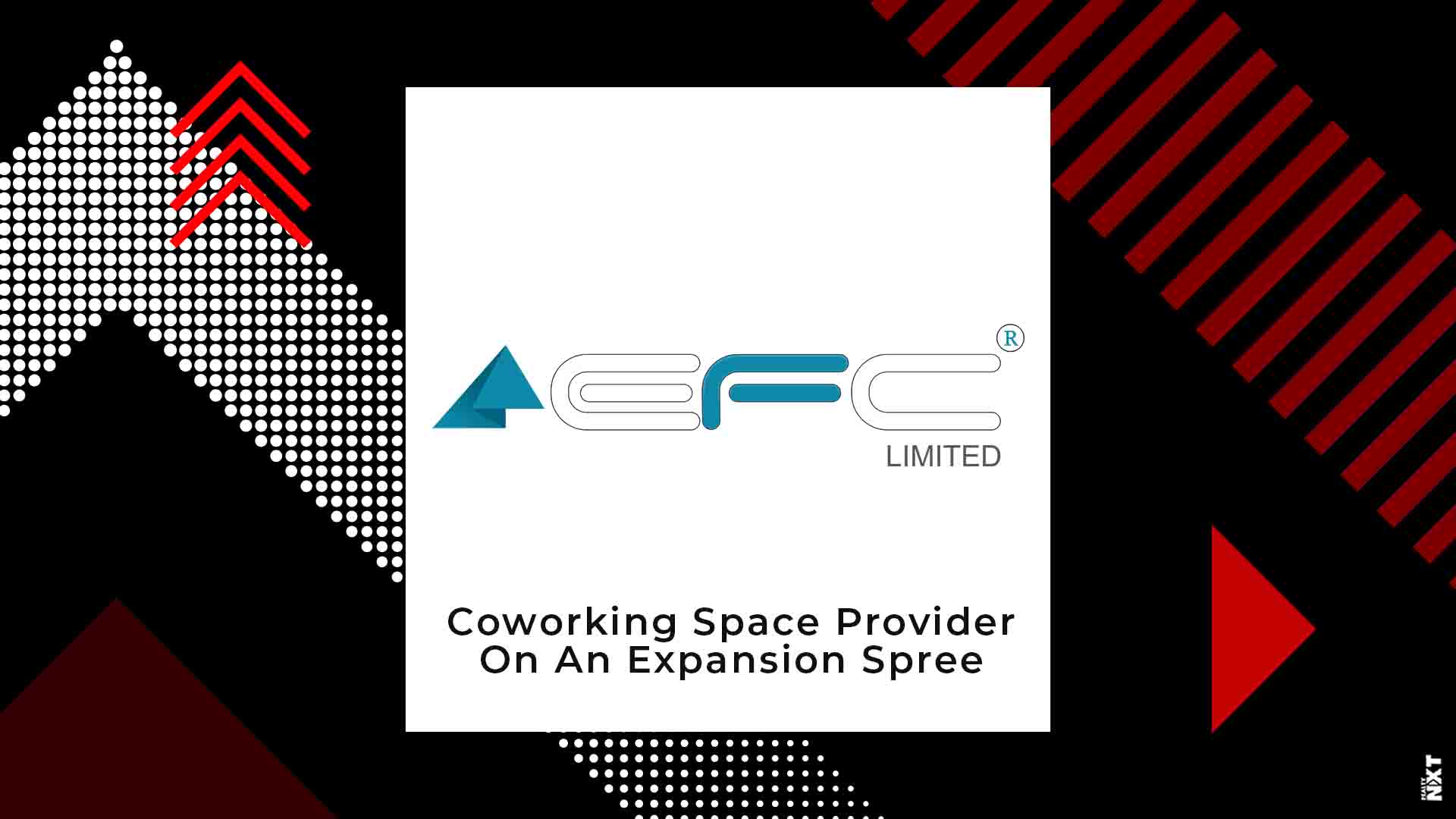 Entrepreneur Facilitation Centre (EFC) is in talks with investors to raise Rs 100 crore in 2020 in order to fulfill its expansion plans
Coworking space provider Entrepreneur Facilitation Centre (EFC) is aiming to add more desks and for that it is in talks to gather Rs 100 crore next year. The company's founder and CEO Umeash Sahhaaii confirmed the news. "The company is under-discussion with several investors and will be closing the round soon," Umeash said.
The Pune-based company also aims to add 10,000 desks to its current 15,000 desks in this financial year itself. So far the company has 14 centres across India. "A year ago, we were at 7,000-8,000 seats," Umeash added.
EFC acquired 1,50,000 square feet in Mumbai recently. It also opened up 48,000 square feet of co-working space with 1,100 seats in Rani Gunj, Hyderabad. According to Umeash, the average rent in Rani Gunj is Rs 5,500 per seat per month. "The centre is 100 percent occupied," Umeash stated.
In May, EFC will soon have 22,000 square feet of coworking space in Salt Lake City, Kolkata. This space will offer 550 desks. The rent here is the same as Rani Gunj. According to Umeash, EFC's Kolkata space is already 50 percent booked.
Among its expansion plans are the cities of Hyderabad and Bengaluru. By March 2020, EFC plans to have 1 lakh square feet of coworking space in the areas of Hi-Tech and Whitefield respectively.
EFC is attracting quite a few big corporates as its clients. Tech Mahindra rented 20,000 square feet in EFCs Mumbai office. Umeash added, "Tech Mahindra has taken 400 seats with us in Mumbai." Another big company which leased EFC's coworking space in Hinjewadi, Pune is Tata Technologies. It rented 200 desks. Other companies to lease EFC coworking spaces are NIIT, COLT, Utkarsha Small Finance Bank and Fulcrum.
Umeash said, "Baker Hughes, a GE company has also leased 170 seats with us while Highbar Technocrat, an associate company of Highbar Technologies (an HCC Group Company) has taken-up 150 seats."
According to JLL's Emerging Trends Report, India's coworking space providers in the top seven cities have tripled their office space from 1.1 million square feet to 3.4 million square feet in the last one year. This shows the vast potential and demand for coworking spaces in India.
Source: ET Realty
ALSO READ: Coworking Firm Spaces Collaborates With Adani Realty