Mayfair Housing Steps Up To Help Jet Airways Staff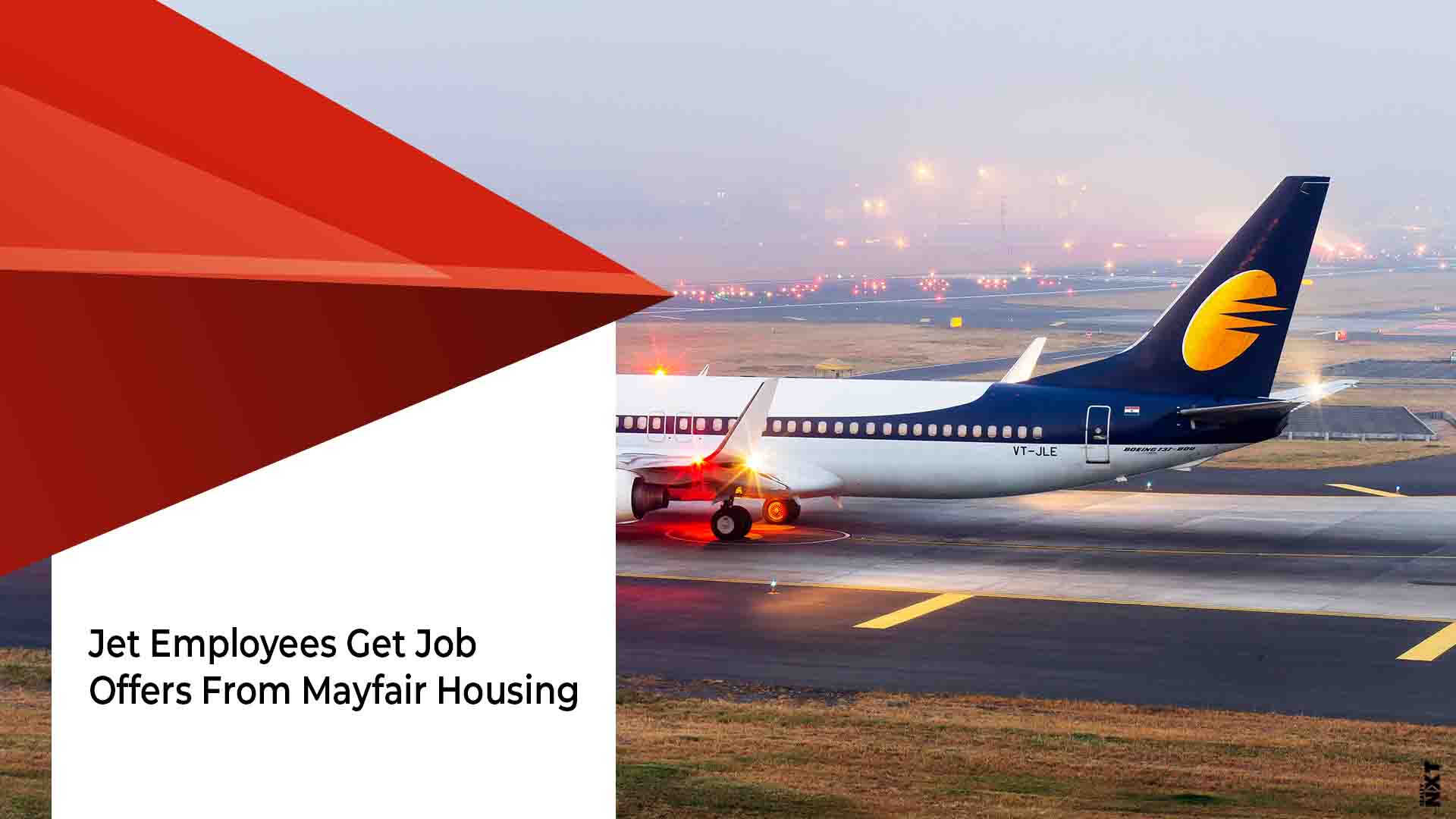 As Jet Airways has shut its operations, Mayfair Housing is looking forward to recruiting Jet staff in their organization
While Jet Airways has officially stopped its operations, the employees of the airline are aghast. Several firms have come forward with a helping hand for Jet employees and companies are willing to accommodate them with suitable job opportunities. One such firm is Mayfair Housing. The real estate giant is looking for candidates who can serve as the Marketing Manager, Marketing Executive, Sales Manager, Sales Executives, Digital Manager and Secretary.
#LetsHelpJetStaff is already trending in social media and Mayfair Housing is setting an example by providing job opportunities for the stranded employees who lost their source of income following the incident. Mayfair Housing has been in the real estate industry since 1964 and has established itself as one of the leading and respected real estate players of the country. This real estate firm has successfully developed, over a period of 54 years, world-class residential flats in Mumbai while giving a new dimension to the real estate infrastructure. The firm has been continuously striving to provide houses of international standards at affordable prices with customer satisfaction at its core.
Nayan A. Shah (COO, CEO of Mayfair Housing) said, "I believe that the 22,000 employees of Jet Airways have made significant contributions for the growth of this Mumbai based international airline. I am sure that the skills that they acquired during their service in the aviation sector will be of immense value in realising the Mayfair vision and mission. We have great respect for them and I salute each and every member of the Jet Airways who had put their efforts in achieving set goals and milestones. Mayfair is glad to welcome them on board and we wish them all the very best for their future endeavours."
Candidates interested to work with Mayfair, send your resume to Gita Shah – the assistant manager, HR.
Email Id: gita.shah@mayfairhousing.com
Contact No: 022-67232300
Address: Mayfair Housing Pvt.Ltd
11, Mayfair Meridian, Ceaser rd. Near St. Blaise church, Off. S.V. Rd.
Andheri (w), Mumbai 400058
ALSO READ: Mayfair Housing and Ajmera Realty to Build Tallest Tower in Bahrain