The Pros And Cons Of Tokenization In Real Estate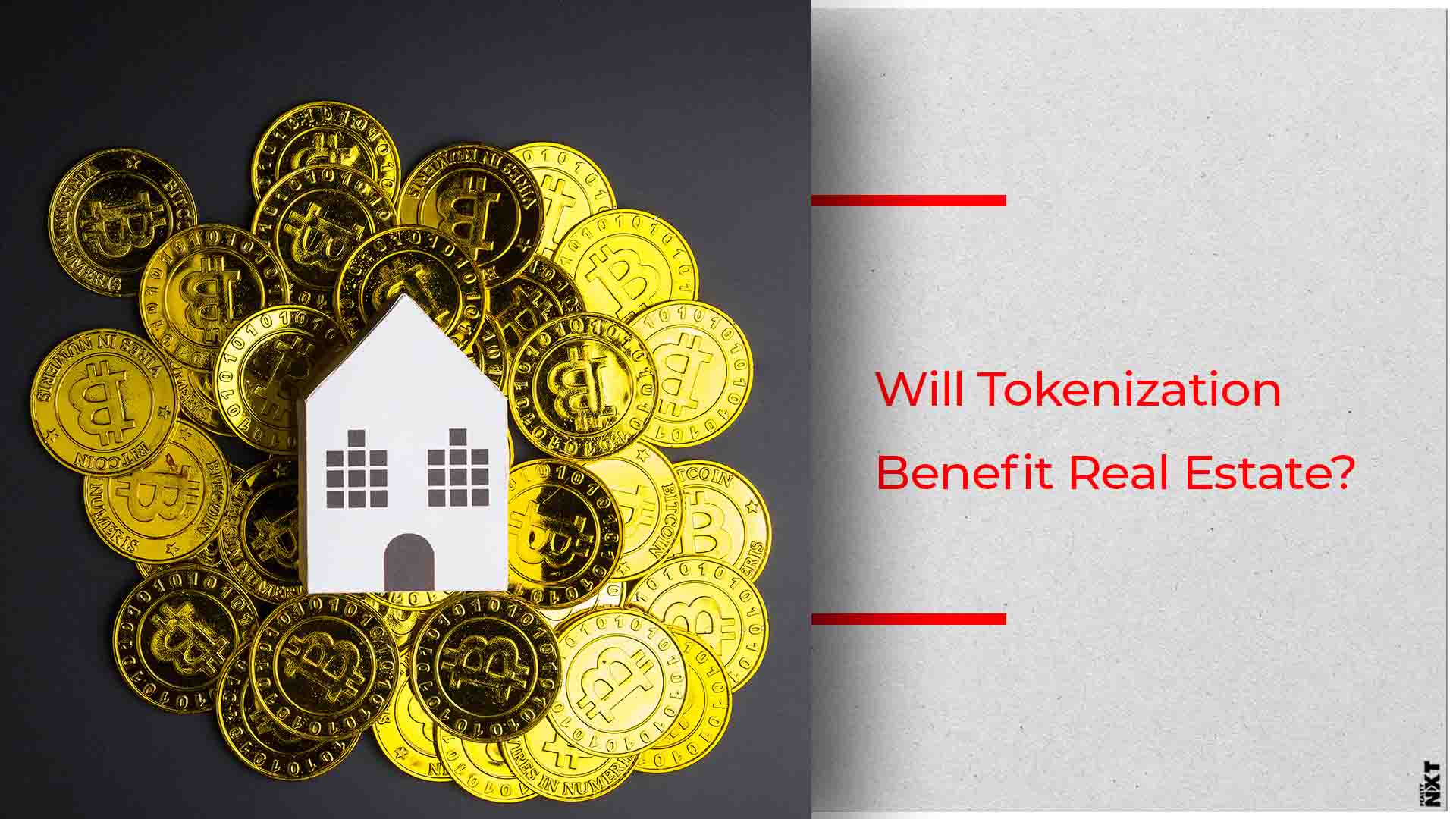 With tokenization being expected to be the next big thing in real estate, there are a lot of expectations from it. Still, in its infancy stage, it has a long way to go
In recent times, the real estate industry across the globe has been disrupted by PropTech in a massive way. The advent of blockchain technology, in particular, holds a lot of promise in revolutionising the workings of real estate. Crypto assets have entered the domain thanks to blockchain networks. Even though still in the infancy stage, cryptocurrency and assets can be used for buying and selling as well as to give, hold and pass on value. Tokenization of real estate is one such idea that is being implemented.
What is real estate tokenization?
Real estate tokenization occurs when an ownership interest in real estate takes place via a token. A token can represent various things like ownership in the underlying asset, equity in a legal structure that owns the asset, an interest in debt secured by the real estate, a stream of income based on cash flows from the asset and much more.
An asset that is tokenized is just like a real estate investment trust (REIT). The only major differences are that a tokenized asset enjoys much more flexibility and does not involve many middlemen fees.
The pros of tokenization are as follows:
1. It offers unmatched liquidity across the globe. This is due to the fact that it provides effortless and highly secure cross-border transfers of tokens.
2. Tokens only allow fractional ownership and this is why the price of entering such a deal is always significantly less. This paves the way for an increase in the number of investors as well as the inclusion of developing economies.
3. The biggest plus point of tokenization is that because all its processes are stored on a blockchain, there are almost zero third parties involved which removes any kind of red-tapism thus not slowing down the process.
4. Blockchain networks provide such flawless security to investors and buyers that there is no room for any form of corruption. Transparency, which is so vital for the industry, is there in abundance because of the manner in which blockchain functions.
The cons of tokenization are as follows:
1. Since this technology is relatively new, there are many things that are yet to be learnt about and implemented within it.
2. The custody of digital tokens and the security surrounding them needs to be worked on. This is because hackers are a huge threat to digital tokens. The havoc they can cause to both the buyers and investors is massive.
3. Till the time institutional-grade custody solutions and exchanges are embraced by the majority, tokenized real estate will struggle to establish itself.
4. While the lack of middlemen is a good thing, the fact that tokenization does not have any regulations for it yet is a matter of concern. Even when tokenized, real estate tokens fall under securities law, and compliance procedures need to be followed.
So far, the vast majority of the real estate industry across the globe is very skeptical regarding cryptocurrencies and tokenization. No one wants to jump onto this bandwagon right away and most are merely observing how this unique proptech idea plays out in the near future. But if the cons are worked upon, tokenization might very well be the best thing that has happened to real estate in more than a decade.
Source: Crypto Globe
ALSO READ: Switzerland Tastes Success In Maiden Blockchain Real Estate Deal