Bombay High Court Dismisses Capital Value Rules Of Property Tax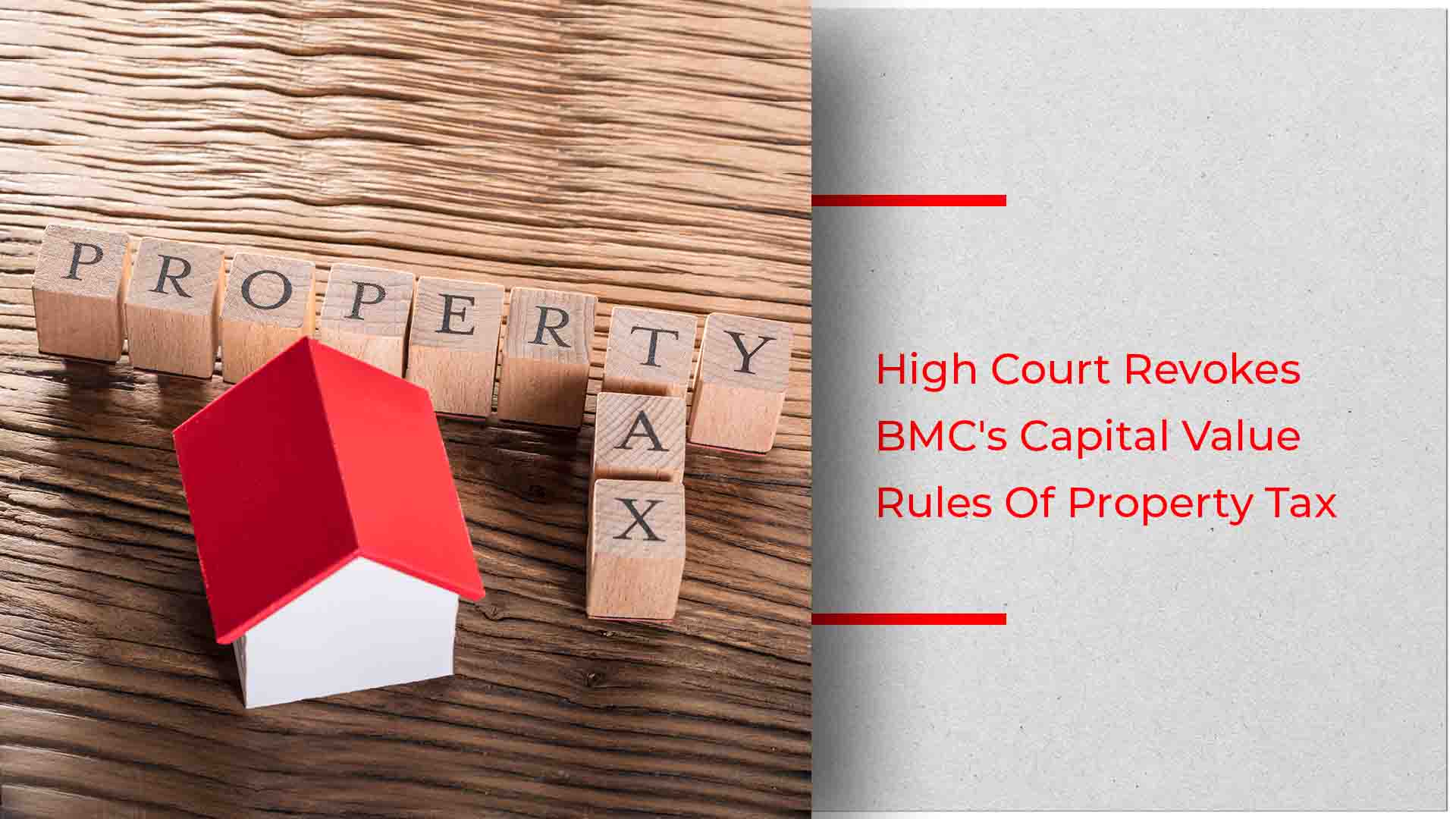 Relief for property owners and builders as Bombay High Court scraps capital value rules of 2010 and 2015 which formed the basis of calculating property tax
The property tax was levied by BMC on the basis of an assessment of the capital value of the property. However, the Bombay High Court on Wednesday revoked certain rules enacted by the BMC which had a direct impact on the property tax levied. The high court clarified that all assessments and bills issued under the rules 20, 21 and 22 stand cancelled. The court has upheld the decade-old law but three rules have been scrapped. The property tax was amended after 2009 following which property tax was levied on the basis of the capital value of the property. Before the amendment, the property tax was dependent on the rateable value. The rateable value is estimated from the annual rental value of the property whereas the capital value takes into consideration the factors like market value, FSI, the potential value of land, the location and use etc.
The association of property owners, builders' associations and charitable institutions including religious bodies had filed petitions against the BMC and the Maharashtra government. The petitions sought relief from the capital value system of levying a property tax. The petitioners also challenged the validity of the higher land under construction tax.
The capital value system resulted in the property tax soaring to a hefty amount. The property tax had increased 20-90 times the old value. The capital value system is based on the cost of the land as well as the cost of the building, net of depreciation. The tax rate varies from 0.3 to 0.6 percent on the total amount for residential buildings and 0.5 to 1.5 percent tax rate for commercial buildings. While the final amount is decided by BMC, the 34 percent health cess is added to it.  
Source: MidDay
ALSO READ: BMC Collects Property Tax Worth Rs 500 Crore In 26 Days