India To Offer 294 Million Square Feet Of REITable Office Space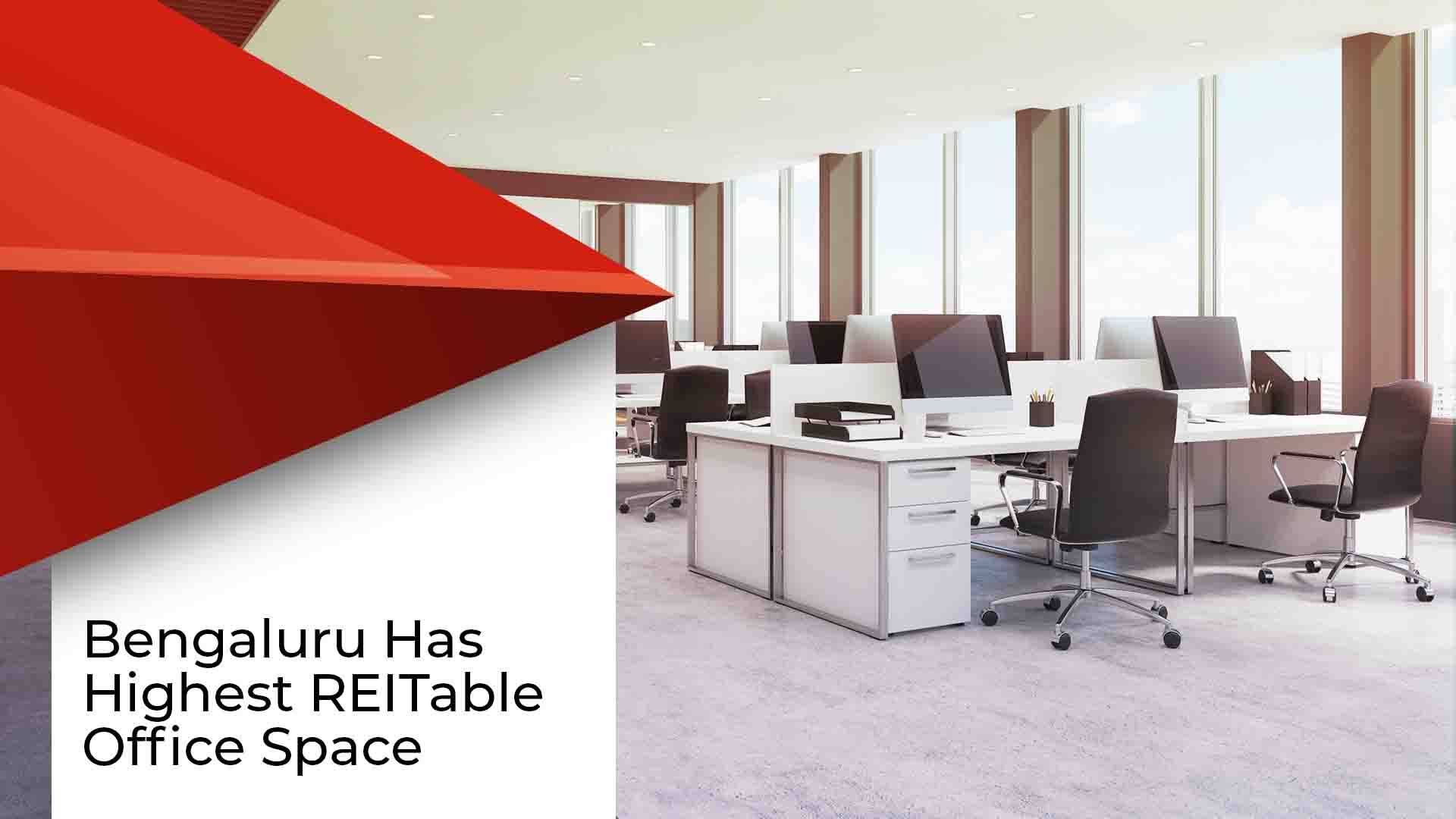 According to a report by JLL India, India's commercial real estate will comprise of 294 million square feet of REITable office space which will have an approximate value of $35 billion
The success of India's maiden REIT (real estate investment trust) listing from Embassy Group and Blackstone has ushered in a new era of endless possibilities. According to a report by JLL India titled India REITs – Heralding a new era in real estate investments, India's commercial realty market is set to offer 294 million square feet of REITable space which would be worth $35 billion.
The report further added that IT/IT-SEZ office space will occupy most of the REITable assets in India. Thanks to Bengaluru being the IT hub of the nation, it will have maximum REITable assets. It will be home to 33 percent of REITable assets in India. The abundance of ready properties with single-ownership helps aggregate the assets and manage them for REITs.
97.8 mn sq ft, worth $10.7 billion will be in Bengaluru. The second largest REITable assets will be available in Mumbai. India's financial capital will have 17 percent of the country's total REITable assets which will have a value of 8.6 billion dollars. After Mumbai, the cities of Delhi-NCR and Chennai are next in line for the number of REITable assets.
According to Ramesh Nair, CEO and country head, JLL India, India's first REIT has brought in the institutionalisation of real estate assets and indicates enhanced maturity and professionalism in the real estate market. "Growing knowledge of REITs will ensure acceptability and gradual increase of interest from retail investors. We expect to see other asset classes like retail, warehousing and hospitality also offering REITable assets in the times to come," Ramesh said.
Elaborating more on the vast potential of REITable space, Samantak Das, chief economist and head of Research & REIS, JLL India stated that from 2019 to 2021, an extra 101 million square feet of REITable office space is expected. It will act as a catalyst for REITs which will be listed in the future. "While the strong institutional flow of funds into real estate will continue to provide initial momentum towards REITs' growth in the country, active participation of insurance and pension funds in future will help in long term growth of the market," Samantak added.
As of now, there are office spaces worth a mammoth $35 billion which are eligible to be listed under REIT in India.
Source: Money Control
ALSO READ: Success Of Blackstone-Embassy REIT Can Pave Way For More REITs