Top 5 Benefits Of Professional Real Estate Photography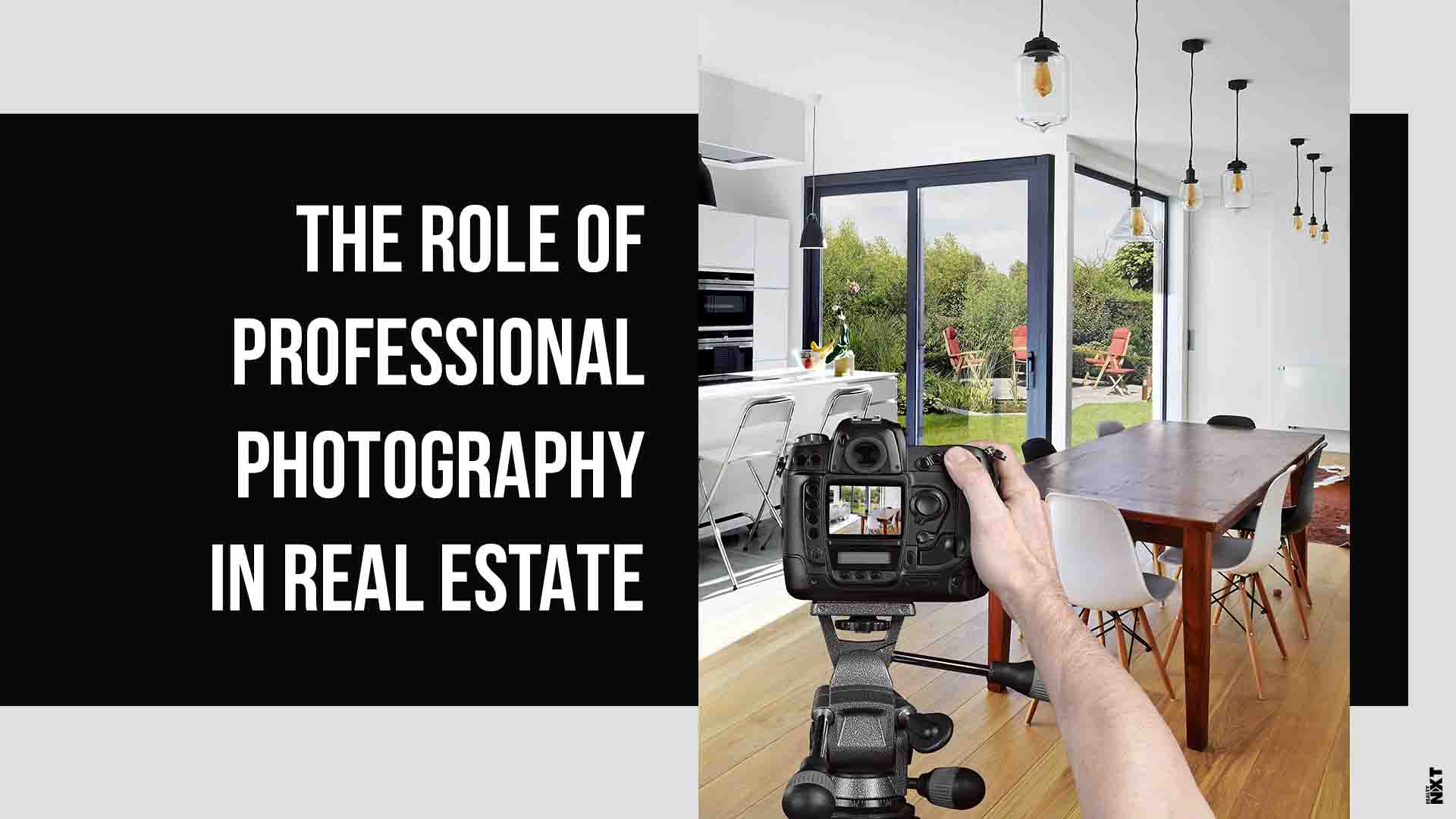 As home buyers rely on the internet to seek information on real estate, professional photography can help attract prospective buyers.
What is the first thing that people do when they are in search of information? Turn to Google. From realistic images to the price of the property, the internet has solutions for almost everything.  
So what if a potential buyer relies on the internet for actual photographs of the property? And what if he finds some unsatisfactory images? The best way to impress a buyer is to entice him with breath-taking photographs. Professional photography in real estate holds huge importance and can act as a catalyst in expediting the process of sale and purchase.
RealtyNXT explains the benefits of hiring a professional real estate photographer.
1. Perfect Photographs
Now, this may seem obvious. But people still commit the mistake of clicking their property's photographs with point-and-shoot cameras or smartphones. If you are one among those who are sceptical about hiring a real estate photographer, then this article must convince you of the numerous benefits that professional real estate photography offers. Photos captured using smartphones or point-and-shoot cameras cannot deliver quality results. A professional photographer has flawless knowledge of all the tools and equipment. Not to forget that perfect angle which is a secret known only to professional photographers! With the right light arrangements, colour and composition, your property will look stunning, elegant and stylish! Plus, nowadays drones are being used for real estate photography. Drones can capture an aerial view of the property whereas glide-cams can be used to tour the inside of the home.
2. Seize Your Buyers' Attention
Photographs generate leads and maintain the interest of the buyers in the property. But the question is – do all photographs keep the viewers glued? Of course not. Forget capturing the attention of buyers, ordinary photos will leave a bad impression and you will end up losing potential customers who might have bought or referred your property to others. This pretty much explains how important it is to have a beautiful visual representation of the property. Only when the first impression is good enough, will the buyers proceed with further enquiries.  When potential buyers look for images of the property, you will certainly get an edge over your competitors. Property listings that have good photographs will quickly grab attention online.
3. Increases The Credibility
A buyer, while hunting for home searches images online might come across some mediocre and not-so-impressive photographs which wouldn't tempt him to contact the seller right away. So what makes a buyer arrive at a favourable decision immediately? The photographs are no doubt beautiful, but is that the only reason why the person was convinced? Of course not. The use of professional photographs increases credibility. It reflects the efforts invested by you to sell the asset. The photographs of the property and the surrounding location builds trust among the buyers. If you manage to win the faith of buyers, the rest of the things become easy.
4. Command A Higher Sale Price
This might seem a bit surprising, but the quality of your photographs can actually have an impact on the price. With good photographs that aptly capture the beauty of your property, you increase the chance of attracting customers for a higher sale price. It is a common saying that pictures are more powerful than words and research has proved that listings with professional photography are sold at higher prices.  
5. Higher Commissions For Agents
Real estate agents can earn higher commission by opting for professional real estate photography. Homeowners looking to sell their property will certainly vouch for an agent who believes in hiring a professional real estate photographer. The agents can earn a higher commission if the sale transaction is finalized at a higher price all because of the amazing marketing techniques.
ALSO READ: Things To Know When Considering Prepaying A Home Loan