Everything You Need To Know About Occupancy Certificate (OC)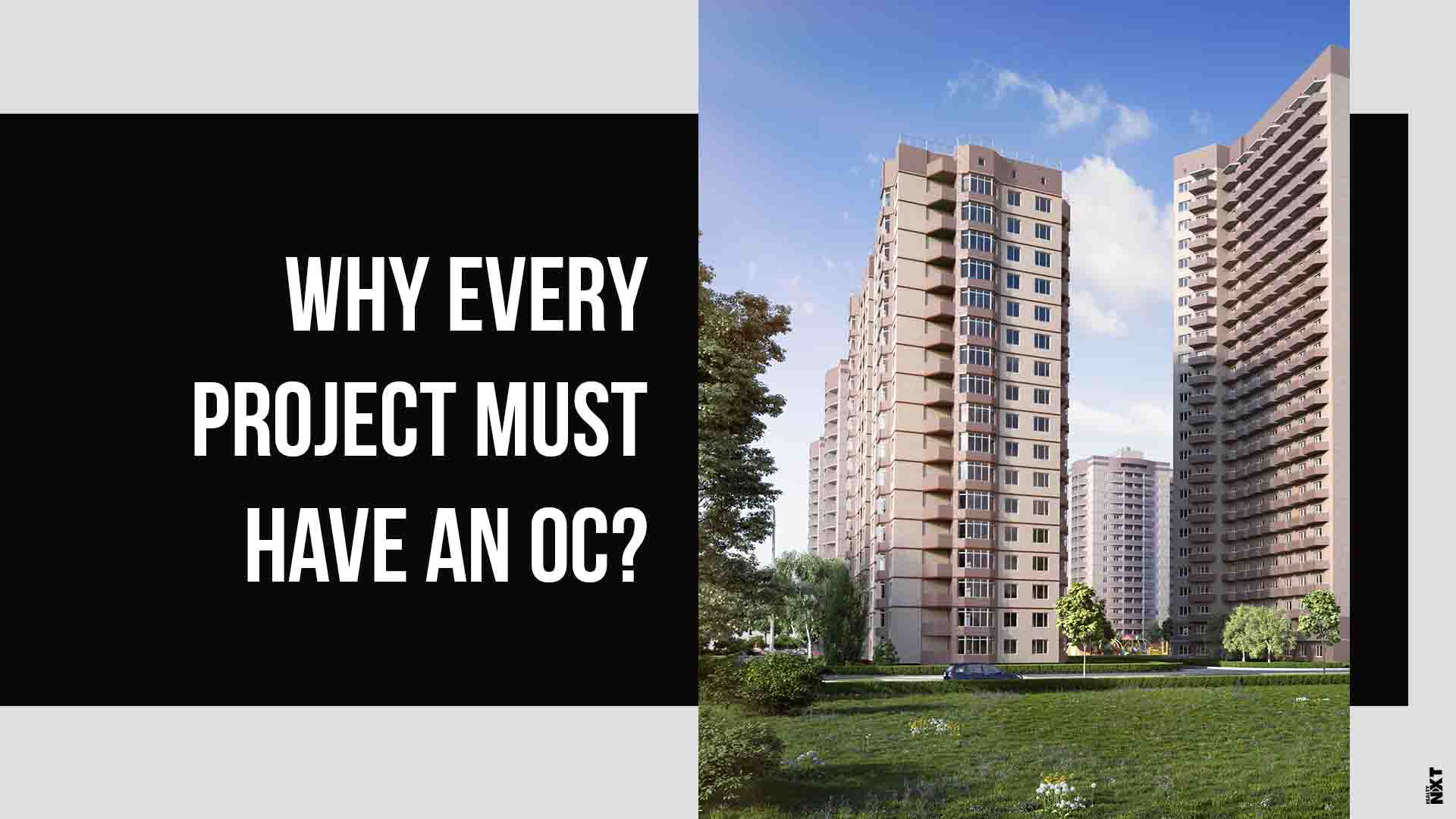 Reasons Occupancy Certificate (OC) is one of the most vital documents and why homebuyers must make sure the house they are buying has it
In real estate, the most important document for a project is an Occupancy Certificate (OC). If a project does not have an OC, it falls under the illegal category. First time homebuyers especially need to make sure that the home they buy has acquired an OC. RealtyNXT lists out vital information about OC and why it is absolutely essential to make sure your home has it.
What is an OC?
An OC is a certificate provided by local municipal authorities once a project is completed. It basically is proof that the project has been built in compliance with the plans greenlighted by the civic authorities.  
If you do not want to shell out extra money towards the payment of GST (goods and services tax) when you buy a house, then choose one which already an OC. This is because there is GST on completed projects with an OC.

A building without an OC is considered to be technically and legally unfit for habitation. Chances of it getting demolished or its residents getting evacuated are high.

In the state of Maharashtra, the OC is granted by the Department of Urban Development. They only issue the certificate if it is considered to be meeting all the standards required for safe living.

OC and Completion Certificate are two completely different things.

Only if a project gets an OC will the civic bodies be in a position to grant it the basic amenities of water, gas supply and sanitary connections.

If a homeowner wishes to sell his house, chances of him getting a better price from the buyer are higher if the house is in a project which has an OC. Sometimes, a homeowner will not be able to sell the house because there will not be any takers for a house in a project without an OC.

If a builder refuses to give or show the buyer the OC, the buyer can take the legal route to make sure the builder does so. Every homebuyer has a legal right to be handed over a copy of the OC.

You cannot be forced to move to an apartment by the builder if the project hasn't been granted an OC.

You have the right to not pay the final installment of the project if your payment plan is linked to possession.

You cannot register the apartment on your name until the project it is in hasn't been granted an OC.
ALSO READ: How To Get Maximum Returns In Residential Real Estate Investment?