5 Financial Factors To Consider Before Buying A Home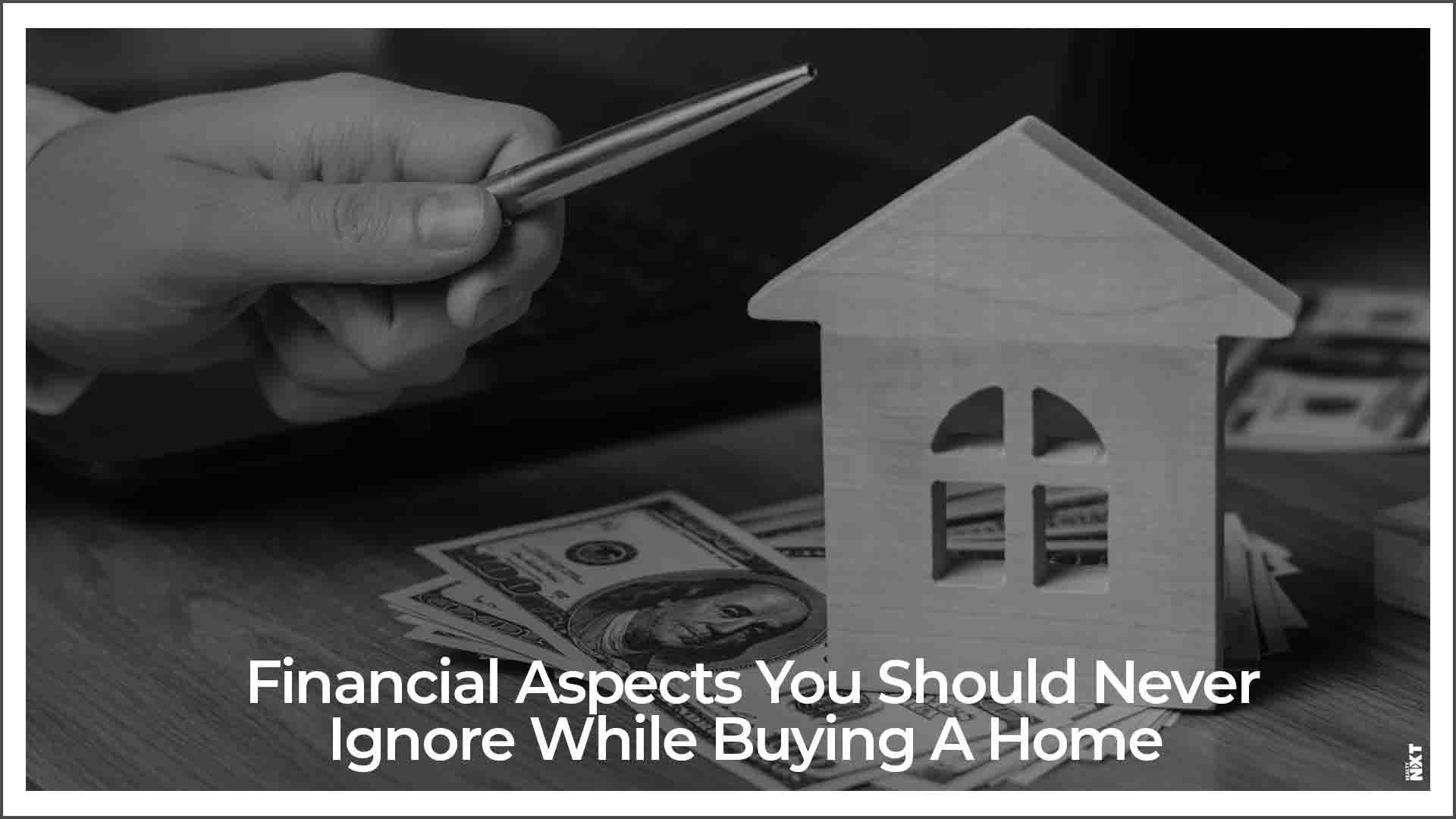 Before you decide to buy a property, you have to consider various financial aspects. Buying a home is not an easy affair and it is always recommended to research and survey before finalising the decision.
RealtyNXT emphasizes the important financial aspects that need to be addressed before buying a home. We all know that buying a home is not a piece of cake. The decision-making process itself is time-consuming. While you sit down and list the factors to be considered before purchasing home, don't miss out on some of these financial aspects.
1. Sound Financial Position:
While this may seem obvious, many people commit the mistake of neglecting their current financial position as well as fail to predict their expenses and income in the future. Borrowing huge loans to buy a home is not a wise idea. Interest on loans can devour a major chunk of your income. Buyers need to note that even after paying home loans they should be left with a decent amount for savings, future goals and emergency expenses.
2. Debt-Income Ratio:
Calculate the debt-to-income ratio to determine the percentage of debt payments. The ratio can be obtained by dividing the monthly debt with the monthly income. The lower the debt-income ratio, the better it is. It is recommended to have this ratio less than or equal to 0.28. This indicates that the buyers can manage to secure loans and are capable of repaying the debts.
3. Cost Of The House:
Calculate how much cost you would incur for buying the house. The final amount that you pay includes everything such as stamp duty and registration charges, goods and services tax, parking charges, apart from the actual price of the property. Don't overlook the ancillary costs that will add up to a huge amount.
4. Foresight:
Before buying a house, think about what may happen in the future. If there are possibilities of getting a job transfer, think about what you will do with the property. Find answers to questions like why you want to buy the property, etc. Are you buying a house because you want to stay in it? Or are you buying one for the sake of returns on investment? Be clear about why you are buying your house. Also, see to it that your future plans align well with your decision to buy a home right now.
5. Analyse Real Estate Trends:
While you figure out why and where you want your house, don't forget to check out the current trends in the residential real estate industry. Is there a slowdown in the sector or is the sector experiencing a boom? Read articles on the web, seek expert opinion and then decide whether this is the right time to invest your money in an immovable asset. Make sure that the source you are relying on to gather information is authentic and trustworthy.