Indian Proptech Startups That Scored Well In 2018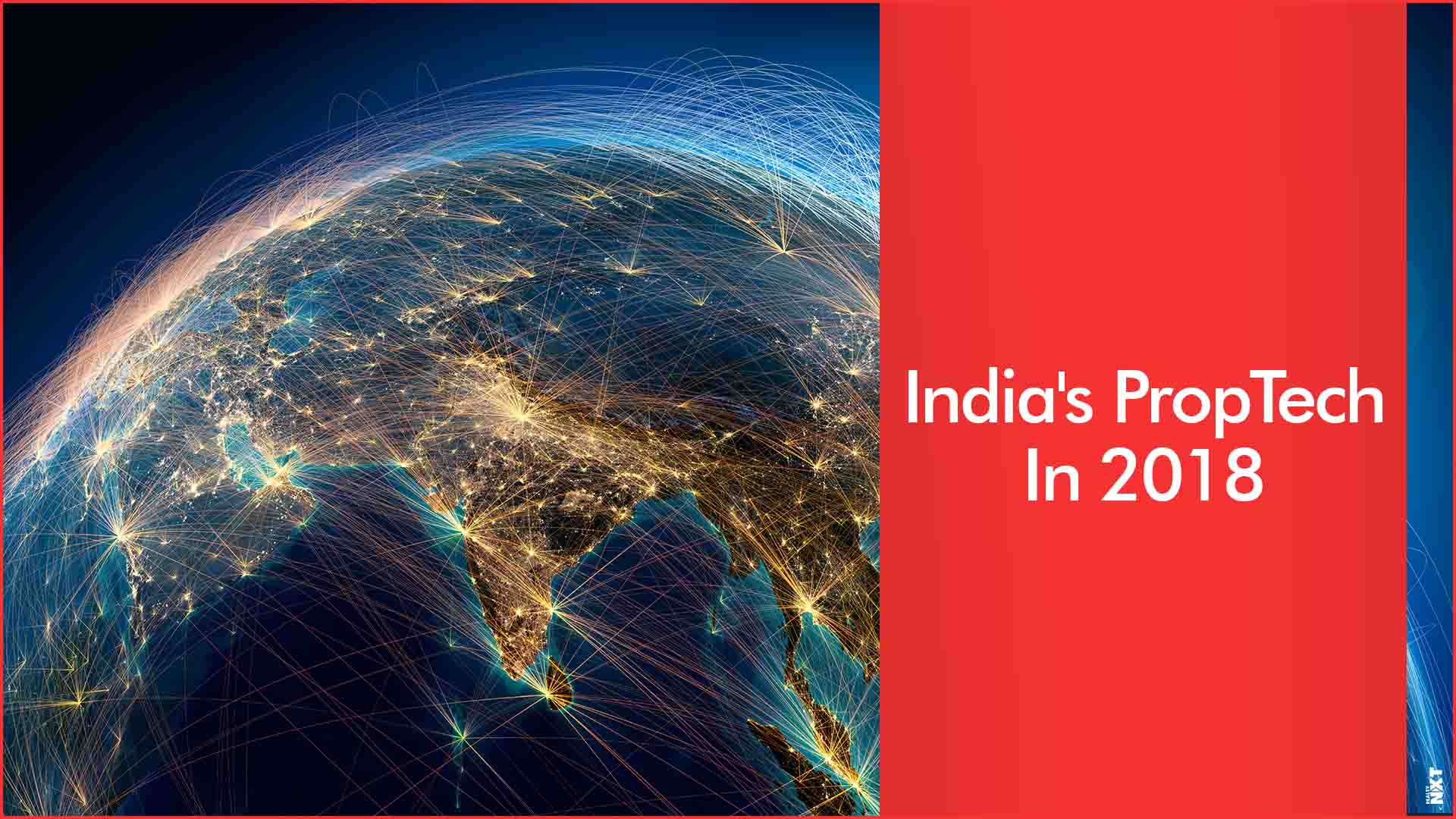 Indian proptech startups received major investments in 2018 and here is a look into how the previous year was favourable for the startups
India's real estate market underwent a lot of changes since 2017. The government of India introduced a slew of reforms and regulations to increase transparency in the real estate sector. This helped in gaining the faith of buyers. Meanwhile, proptech startups also started receiving a favourable response from Indian consumers as a result of the increased transparency. In the previous year, the Indian proptech space was largely dominated by brokerage platforms that catered to the needs of the residential sector. According to JLL, India is one of the most dynamic markets in proptech and it reported the highest number of deals since 2013.  
The previous year was highly favourable for some of the Indian proptech startups. India's property tech startup Square Yards recorded over 75 percent growth in 2018. This startup has its headquarters at Gurugram and was founded by Tanuj Shori and Kanika Gupta. The startup offers real estate advisory services for property buyers in India and across the globe and facilitated over 11,000 transactions last year.  Another Indian startup called Foyr based in Hyderabad received a major investment of $2 million from Sashi Reddi's SRI Capital as a part of its Series A funding in 2018. Foyr makes use of 3D visualization and virtual reality to enhance the home décor experience. The company had raised this money to set its foot in the US market.
Indian proptech startups saw no dearth of funds last year as investors pumped an ample amount of capital. This is evidence of a promising future for the Indian proptech industry. Yet another Indian startup Furlenco raised Rs 111 Cr in equity and debt rounds in 2018. Furlenco is a Bengaluru-based startup that works towards redefining the furniture rental space. It received back-to-back fundings and used it to expand its services to Chennai and Hyderabad.
Proptech startup BuildSupply, offers an enterprise resource planning (ERP) system for the real estate and construction industry, and it raised $3.5 million in series A funding in 2018 to expand itself to the top 10 metros and the top 1,000 companies in the sector.
On the other hand, 2018 was a favourable year for Indian startups specializing in co-working spaces too. The overall stock of flexible space market in India (including all seven Indian cities) increased by about 50 percent in Q3 2018, making India one of the biggest markets in the Asia Pacific region.
ALSO READ: The Evolution Of PropTech Industry In Asia Pacific