Indian Realty Records The Highest Quarterly Funding Since 2008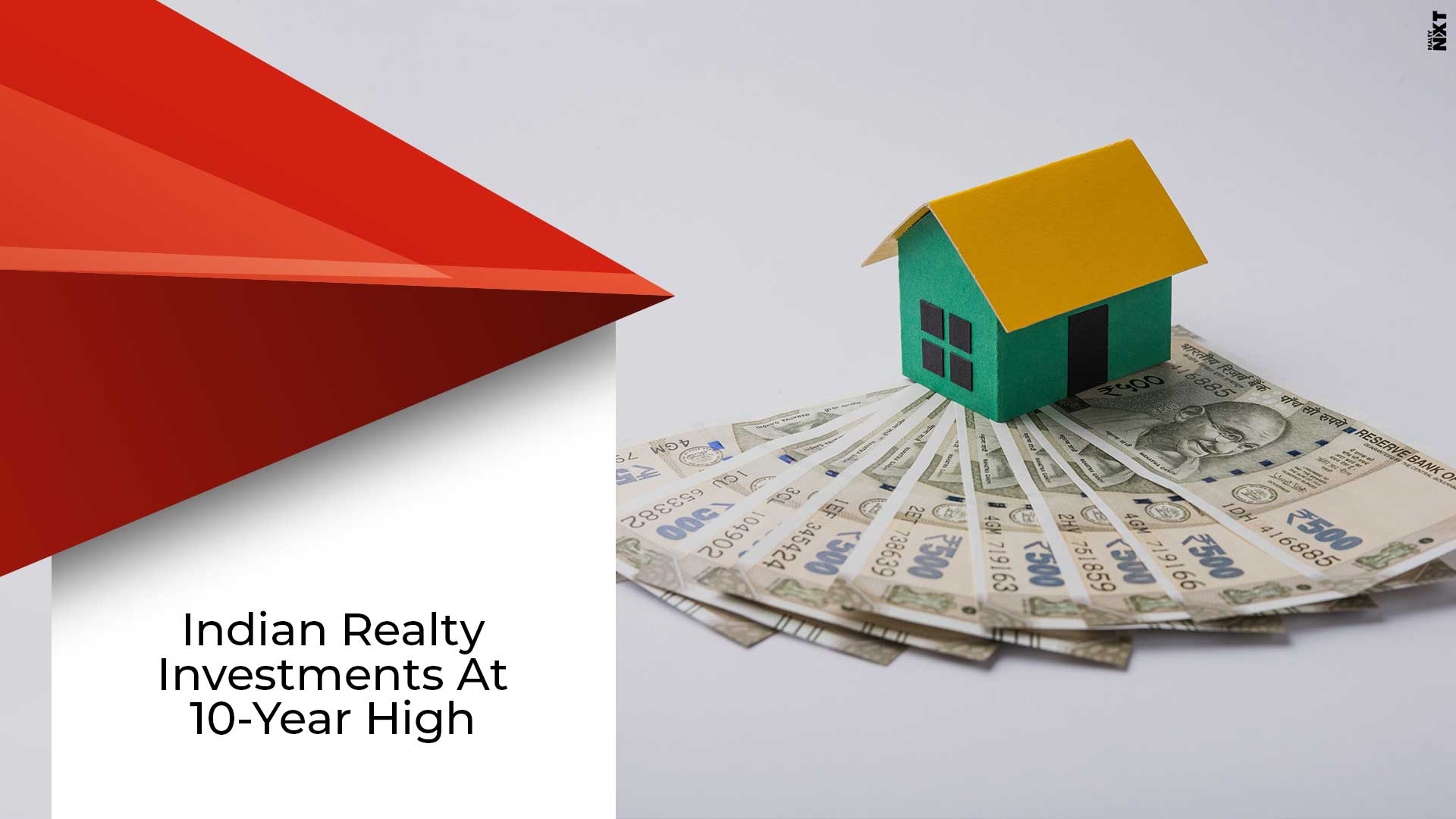 As the Indian real estate sector witnessed the highest quarterly funding since the last ten years, the total investments stood at Rs 17,682 crore
In what is believed to be the highest quarterly funding since 2008, the Indian real estate sector attracted Rs 17,682 crore in the January-March period. According to property consultant Cushman and Wakefield, the investments in commercial assets had been rising owing to fund inflows from foreign investors. The real estate industry witnessed a 7 percent increase in the investment compared to Rs 16,528 crore in the corresponding period last year. The foreign investment in Indian real estate was recorded at Rs 11,338 crore in the first quarter of the 2019 calendar year. The figures are proof of an 81 percent increase compared to the Rs 6,260 crore investment in the year-ago period.
Cushman and Wakefield (C&W) India's Country Head and Managing Director, Anshul Jain said that higher participation of foreign investors this quarter is an indicator of sustained interest in the country's real estate story due to increasing transparency and friendly investment policies. Office and retail segments as well as warehousing/logistics segment proved to be lucrative options for investors seeking high returns on investment.
Jain also noted that the first successful REIT listing has opened another avenue for investors to be a part of the momentum already visible in office markets. Reports suggest that the housing segment, however, had to deal with liquidity issues which resulted in 57 percent less investment in the residential sector during the January-March quarter of 2019 at Rs 3,697 crore from Rs 8,518 crore in the year-ago period. NBFCs have been a major source of lending to developers since the past 4-5 years and the liquidity crisis had its impact on the investments.
Office properties recorded an investment of Rs 7,925 crore during the first quarter. Hospitality segment witnessed a three-fold jump in the first quarter compared to the corresponding period in the last year. Investment in retail real estate touched Rs 1,000 crore and mixed-use projects crossed Rs 350 crore. Warehousing and logistics segment received Rs 760 crore during the review period. The investments in the warehousing and logistics segment during the previous year were Rs 350 crore.
Source: Money Control
ALSO READ: Top 5 Cases That Prove RERA's Competence