Reasons Why Ghatkopar Is A Safe Option For Property Investment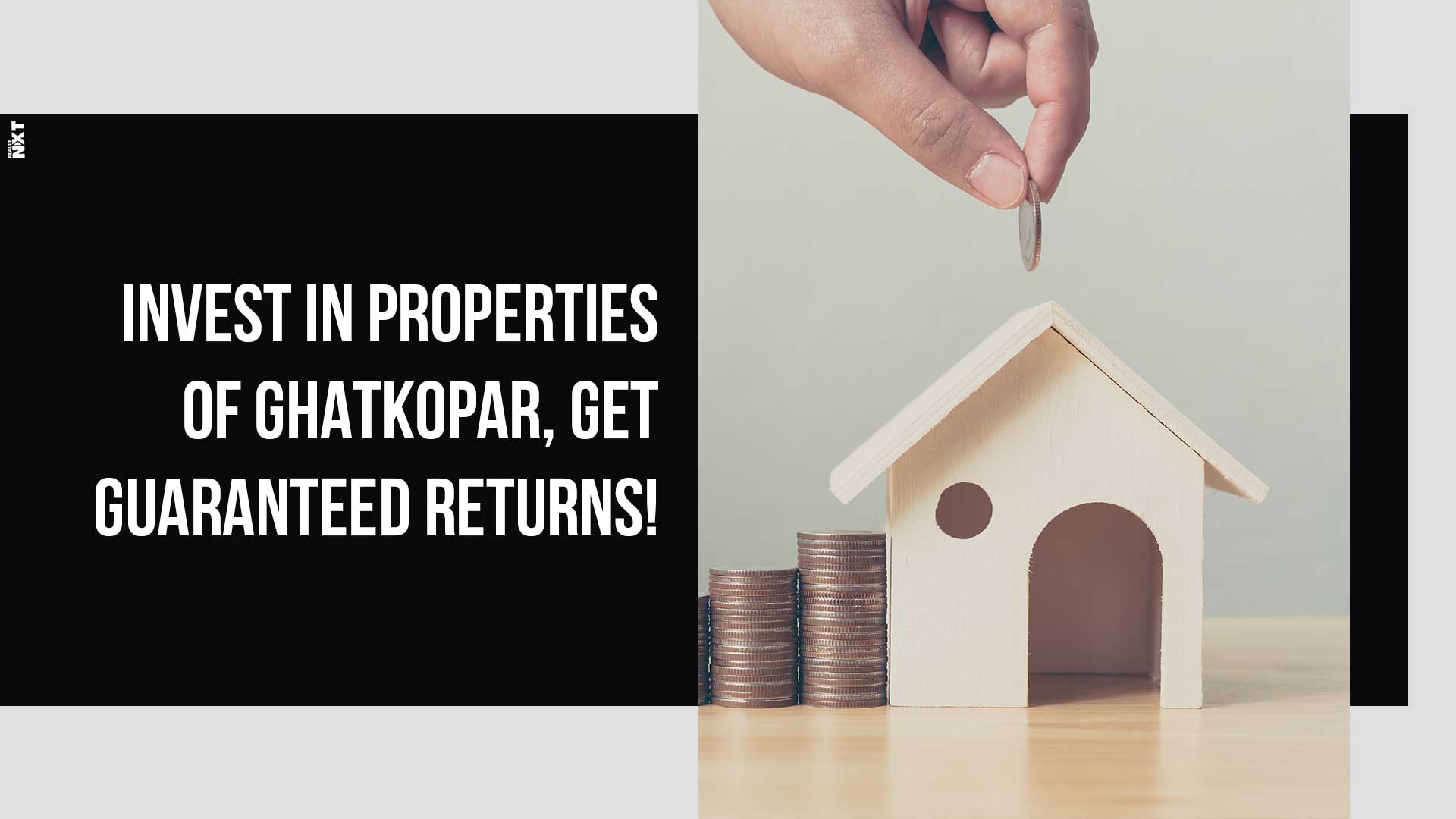 While the residential market in Mumbai is brimming with projects ranging from affordable to luxury, we take a look into reasons why a homebuyer should be investing in projects located at Ghatkopar
Ghatkopar is a suburb in eastern Mumbai. The region has a well-developed civic infrastructure and public transit system. In this article, we present reasons why Ghatkopar should be your preferred location for property investment.
1. Location Connectivity:
One of the important factors that one considers while investing in a property is connectivity. Regardless of whether you are going to stay in the house or rent it, the property is of no use if the location is not well-connected. Ghatkopar is an ideal location to buy a home as it is connected to the airport, metro and railways. The airport is merely seven kilometres away from Ghatkopar. The city is well connected to commercial hubs like Bandra-Kurla Complex via Bengaluru-Mumbai Highway and Mumbai-Pune highway. It is also connected to Vile Parle via Andheri-Ghatkopar Road.
2. Famous Attractions:
The famous Khau Galli in Ghatkopar offers mouth-watering dishes like Khau Galli Dosa, Pasta, Khichiya Papad, Roller Coaster icecream, Ice-Cold Pani Puri, Pink Pasta which are extremely popular. Kidzania is a theme park in R-City mall which is a popular spot for families and kids to spend leisure time. Ghatkopar is home to the Red Carpet Wax Museum which is one of its kind in the entire city of Mumbai. Entertainment hubs like Phoenix market city and R city mall are a favourite among the urban youth. From theme parks for children to wax museum, the R city mall is home to various attractions. If you are a movie buff looking for the best cinematic experience, INOX in R City is an ideal choice for you. On the other hand,The Snow Kingdom in the 2nd floor of R City mall is a perfect escape from the scorching summer heat. Phoenix Market City, just 3.3 km away from R City mall, is yet another preferred destination for shopping and dining. Phoenix Market City which is the largest shopping mall in Mumbai boasts of domestic and international apparel brands and world-class restaurants. PVR Cinemas has 14 movie screens in Phoenix. Anchor Residency marketed by Centrum REMA is one of the best residential projects that enjoys close proximity to both the entertainment hotspots.
3. Modern Social Infrastructure:
Ghatkopar has one of the best schools, colleges and hospitals. Saraswati Vidya Niketan, Vidya Bhawan, and NIIT are one of the reputed educational institutions here. Talking about healthcare facilities, Sarvoday, Jeevdaya, and Zynova are some of the known hospitals in the locality. The iconic Vikrant Circle and Orion Circle are in Ghatkopar and the location is home to many luxury residential landmarks. There are a number of shopping outlets on the intersection of Vallabh Baug Lane and MG Road.
4. Price Trends
If research data is to be believed, nine out of ten properties in Ghatkopar West are ready to move in. Rent rates in Ghatkopar West are comparatively lesser and are more affordable. A 1 BHK apartment in Ghatkopar West costs around Rs 1.3 crore to Rs 1.5 crore. The rental value per month is around Rs 25,000-30,000 for a 1 BHK. Going by the recent trends in the property market, Ghatkopar west is certain to experience a robust capital appreciation.
ALSO READ: Indian Realty Records The Highest Quarterly Funding Since 2008