Godrej Properties Buys Iconic RK Studios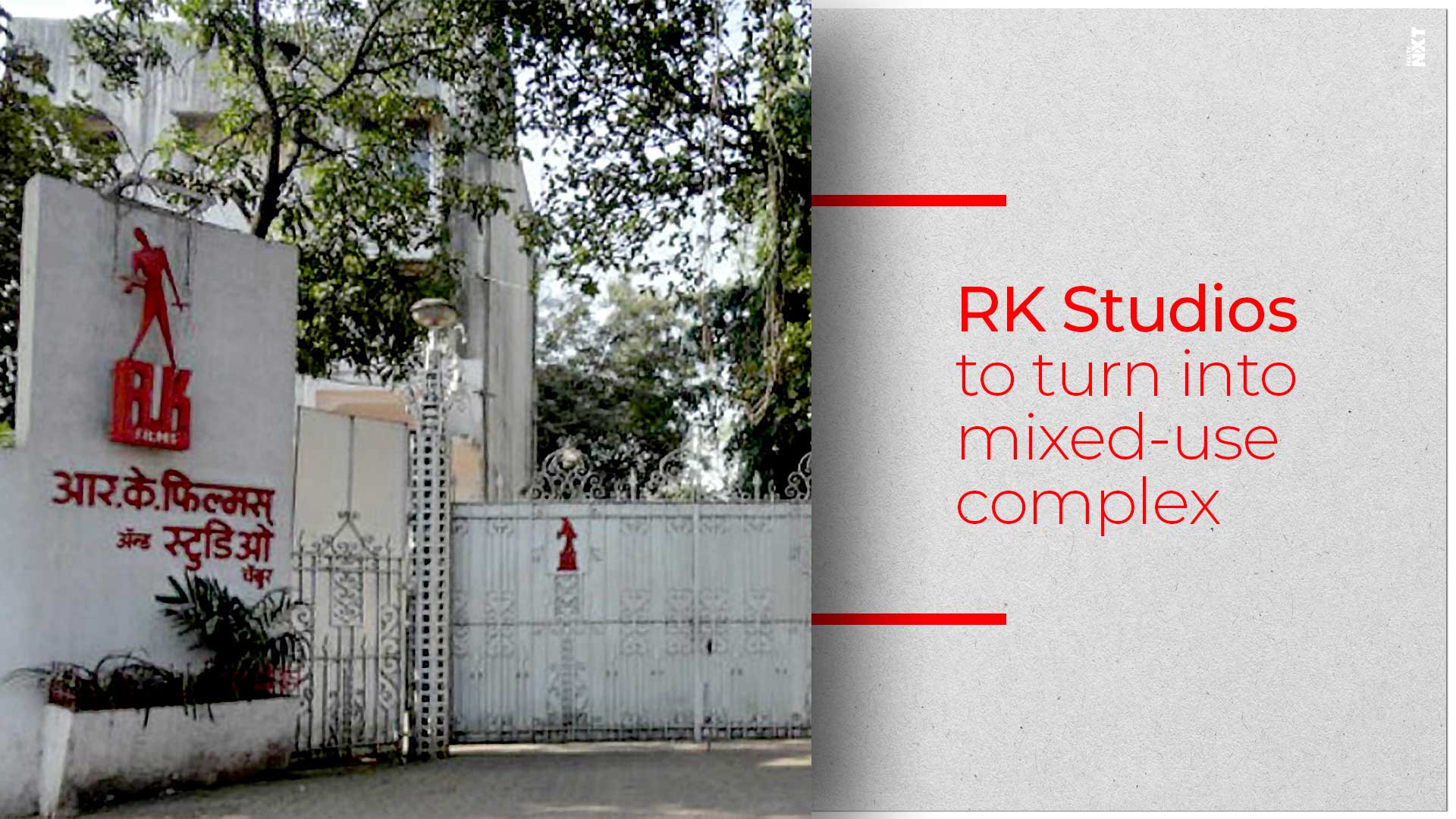 Godrej Properties, who have purchased the iconic RK Studios, will revamp the space into a luxury residential and retail complex
The iconic RK Studios has been bought by Godrej Properties for an undisclosed sum. This has been confirmed by the real estate giant as well as members of the Kapoor family. Godrej Properties will revamp it into modern residential apartment complex. The 2.2-acre property was put on sale post a fire which gutted it down two years ago.
Godrej Properties issued the following statement, "This project will offer approximately 33,000 square meters (about 0.35 million square feet) of saleable area comprising modern residential apartments of various configurations as well as a luxury retail experience."
Pirojsha Godrej, the Executive Chairman of Godrej Properties expressed joy over bagging the iconic site. "We are happy to add this iconic site in Chembur to our development portfolio. The site is strategically located on the main Sion-Panvel Road and offers an extremely well-developed social and civic infrastructure with multiple schools, hospitals, retail malls, residential, and commercial spaces in close proximity," Godrej said.
He further added that this property's acquisition is in sync with its strategy of deepening its presence in prime locations in all the major Indian cities. "We will seek to ensure we celebrate the remarkable legacy of this site with the goal of delivering an outstanding lifestyle for its residents," Godrej added.
Randhir Kapoor stated that the property located in Chembur was very special to his family since decades. He added that the Kapoor family is excited to hand over the prestigious plot of land to Godrej Properties.  
Founded in 1948 by legendary actor, director Raj Kapoor, RK Studios was not only was the venue for shooting classic Bollywood films, it was also used by the Kapoor family to host many of its lavish parties over the decades. The filmmaker's classic blockbusters like Awara (1951), Boot Polish (1954), Shree 420 (1955), Jaagte Raho (1956), Bobby (1973) among many others were shot at RK Studios.
Kapoor revealed that RK Studios was sold around six-seven months ago. But both parties had not executed anything till now.
Meanwhile, Godrej Properties will also soon launch 18 new real estate projects in the current financial year in the cities of Mumbai, NCR, Bangalore and Pune.
Source: Pinkvilla
ALSO READ: Godrej Properties To Be The Next Owners Of RK Studios?