GST Rate Cut Brings Major Joy To Tier II And Tier III Cities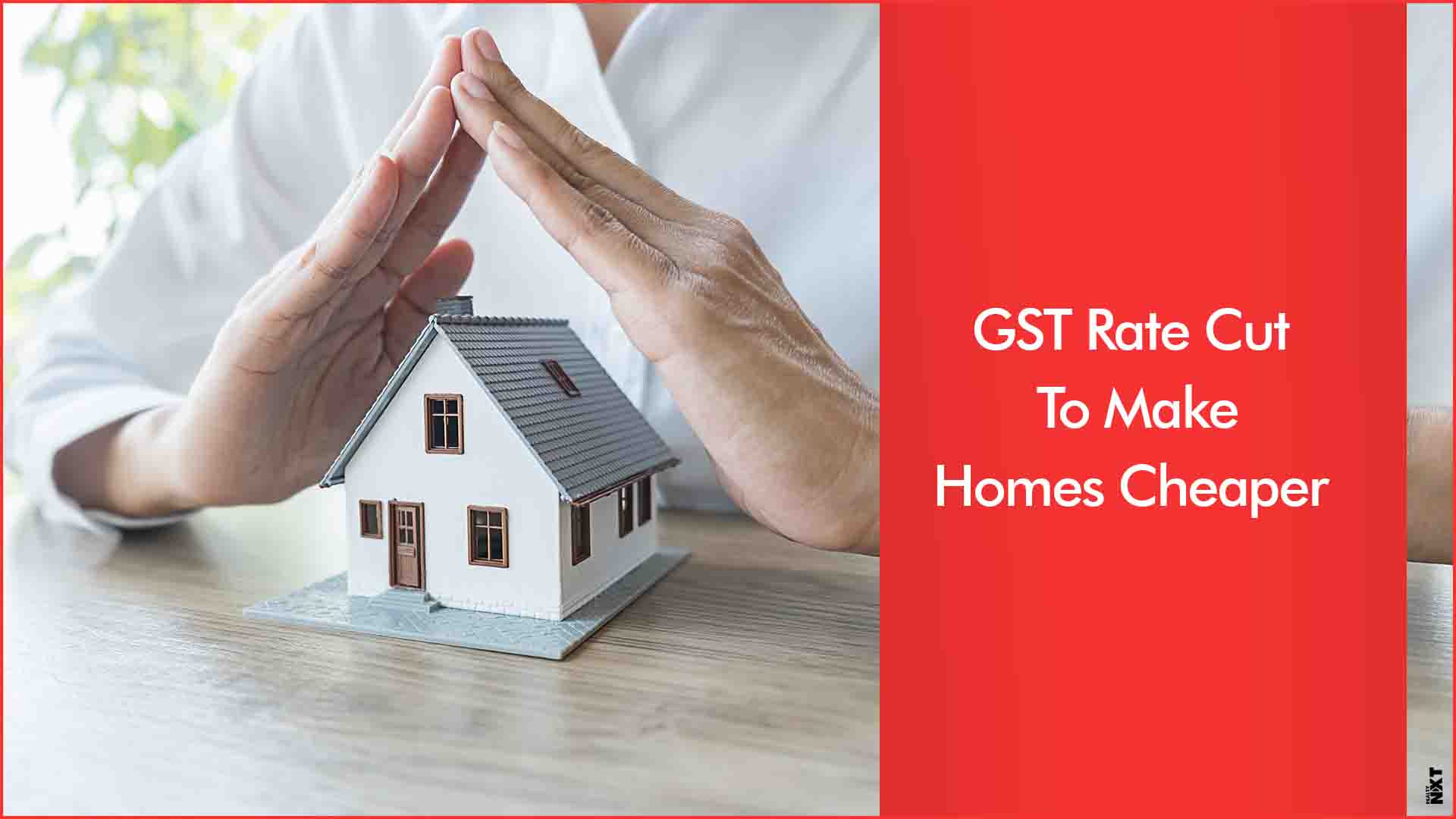 Recent reduction in GST (goods and services tax) rates by the GST Council will prove to be very beneficial for homebuyers in tier II and tier III cities
The recent announcement by the GST Council on cutting the GST (goods and services tax) rates to 5 percent from 12 percent for under-construction units, and 1 percent from 8 percent for affordable housing with the rejection of input tax credit (ITC), is being perceived to be of great advantage to homebuyers due to a possible reduction in prices. But the industry is anticipating a temporary slowdown in cash flow and a cutback on revenue.
It pointed out that the ITC available now will augment price for the developers and disturb boundaries, especially within the affordable housing segment. However, post dropping the tax burden for the potential buyer, an automatic improvement will be witnessed for the unsold inventory segment leading to recover cash flow for the real estate sector.
It is believed that home buyers will be affected positively as there will be potential reduction of 6 percent to 7 percent on their overall purchase and savings. This overall decision is a collective measure for the potential buyer. It will affect them positively and property rates in Delhi-NCR have already bottomed out. There may not be much capacity to decrease rates, but in cities like Hyderabad, Bengaluru and Mumbai, many benefits will be approved.
The reduction in GST rates will lead to a monthly saving of INR 800-1,000 for a potential homebuyer, bearing in mind that a standard ticket size of INR 2.5 million with 7 percent reduction in tax in case of affordable units. The savings could also be in the range of INR 2,750-3,000, considering a standard ticket size of INR 7.5 million with 7 percent reduction in tax for the non-affordable homes. The real estate sector is witnessing soft demand development and flat rates in the wake of a vast inventory of finished housing units/unfinished housing units. Realtors with finished inventories are naturally in the enhanced position in terms of off-load risk than those with under-construction projects, as the demand is determined by end-consumers who are reluctant to project risks.
For instance, a 7 percent cut in GST for a house costing Rs 45 lakhs comes to a drop of around Rs 3 lakhs. This is the kind of huge advantage of the GST rate reduction which will be witnessed especially in tier II and tier III cities as the doorsill altitude of rates is lesser in such cities. This major transformation would boost the sector to reboot the rates and discover a high symmetry price for the inventory. Only time will get us clarity on as to how beneficial a move this will be for consumers or builders.
By making it clear that housing units that have received a completion certificate do not attract any GST (goods and services tax), the finance ministry on December 8 asked the developers to pass on the profit they get in the form of input tax credit to homebuyers.
Authored Article by: Ashok Mohanani, Chairman, EKTA World, Vice President, NAREDCO Maharashtra