Residence In Ghatkopar – A Gift You Can Give Your Child!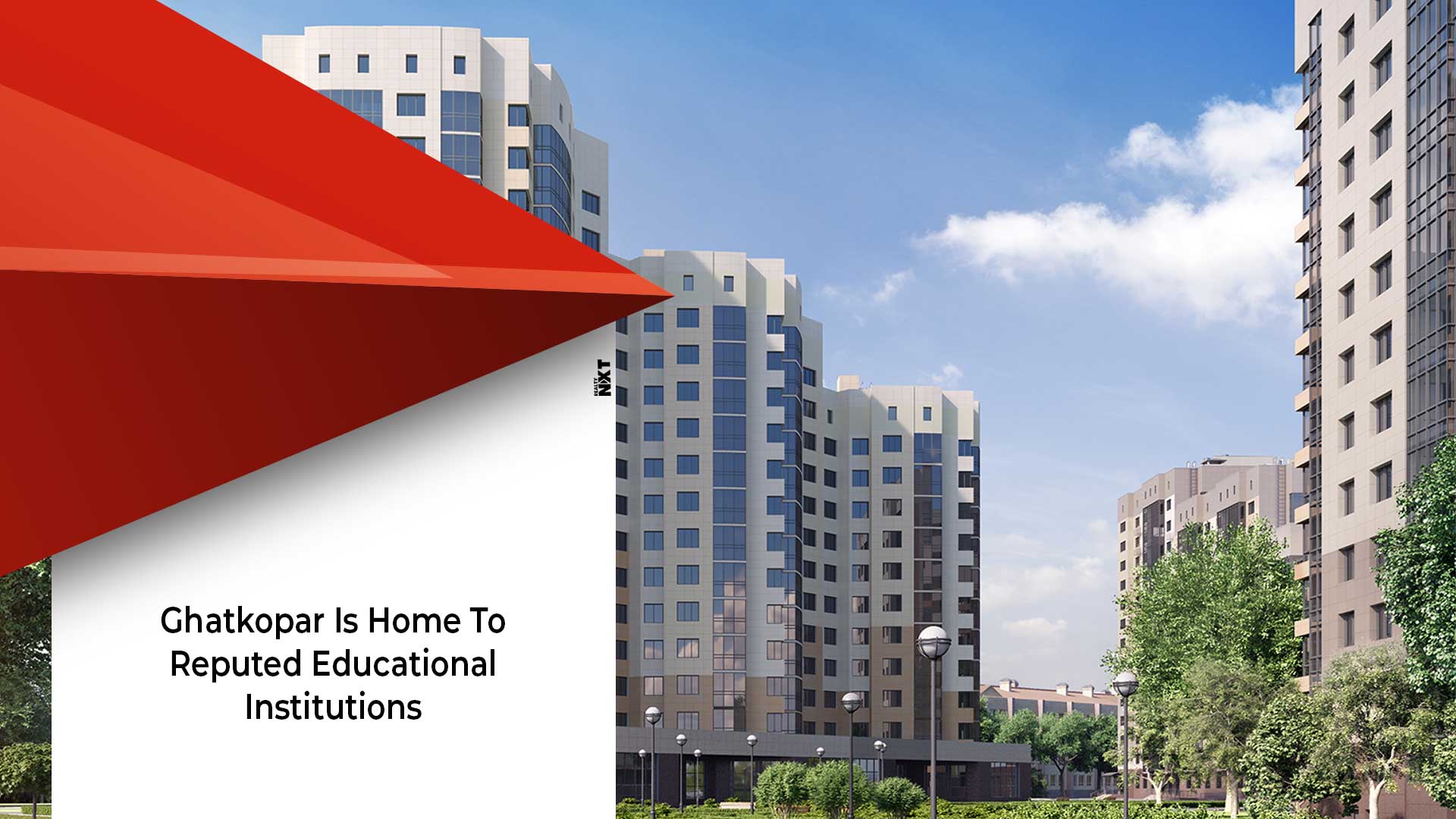 With access to some of the most reputed educational institutions and open spaces for kids to run and play, Ghatkopar serves as the perfect option for parents seeking to nurture their dream of providing the best to their children
It's the ultimate dream of every parent to raise their children as happy and well-behaved individuals. But, this is no easy task, given the ever-changing social scenario where nuclear families are replacing the good old Indian joint families and parents are struggling big time to balance between their own commitments and priorities of their children.
The children of today are the citizens of tomorrow and their growth is parallel to the future of our country. The growth of a child is reflected through the quality of the present education system. School education must stimulate curiosity and foster the right values in young minds. Therefore, it's very important that parents pay careful attention to their children's education when they choose to move to a new location or purchase a new home.
In Mumbai, there's no dearth of good educational institutions but the challenge lies in connecting the dots and making education easy as well as enjoyable for the kids. And that's possible when the kids don't have to struggle too much by travelling too far to reach the educational institution.
Ghatkopar, for example, is one such thriving suburb which offers world-class education. Garodia International School in Ghatkopar is one of the top International schools in Mumbai. Not just academics, GICLM is also known to encourage art and play for a well-rounded growth of the child. Smt. S.T. Mehta School and North Mumbai Welfare Society's High School are yet another distinguished schools in Ghatkopar.
The prestigious Somaiya College, which is over 60 years old, is known to have nurtured innumerable talents in various verticals of education including Engineering, Management and Science. SNDT College, another renowned college is located nearby as well.
In today's busy lives, parents often ignore the importance of extra-curricular activities which play an important role in a child's overall well-being. It's very important for a child to engage in outdoor games, regularly, which not just helps them to grow physically strong but also mentally sound. Similar to educational institutions, having playgrounds and open green space in the vicinity of a child's residence is extremely important. In metro cities, especially in Mumbai, open spaces and playgrounds are scarce and children are left with no choice but to play within their cramped building compounds.
However, Ghatkopar offers many gardens and open spaces where children can play to their heart's content. The popular Jolly Gymkhana in Ghatkopar is one place where various sports such as Badminton, Tennis, Skating, TT etc are played. Gymkhana also has a swimming pool, health club etc. where children can participate in group activities and acquire important skills such as leadership, crisis management etc. Other than Jolly Gymkhana, there are open gardens in Ghatkopar such as LBS Joggers Park, Jashwantrai Mehta Garden, Munisuvrat Udyan etc.
Considering proximity to a number of quality educational institutions and umpteen open spaces and playgrounds, Ghatkopar is an ideal place to reside. For someone who is looking for a superior, ultra-modern residential address within Ghatkopar (W), Anchor Residency marketed by Centrum REMA is an ideal choice. The project offers state-of-the-art amenities for the finest living and is well connected with the schools, colleges and playgrounds mentioned above. Apart from that, it is close to railways and metro stations and enjoys smooth connectivity with the whole of Mumbai.
ALSO READ: Reasons Why Ghatkopar Is A Safe Option For Property Investment