India Sees Huge Rise In Number Of Co-Working Spaces Leased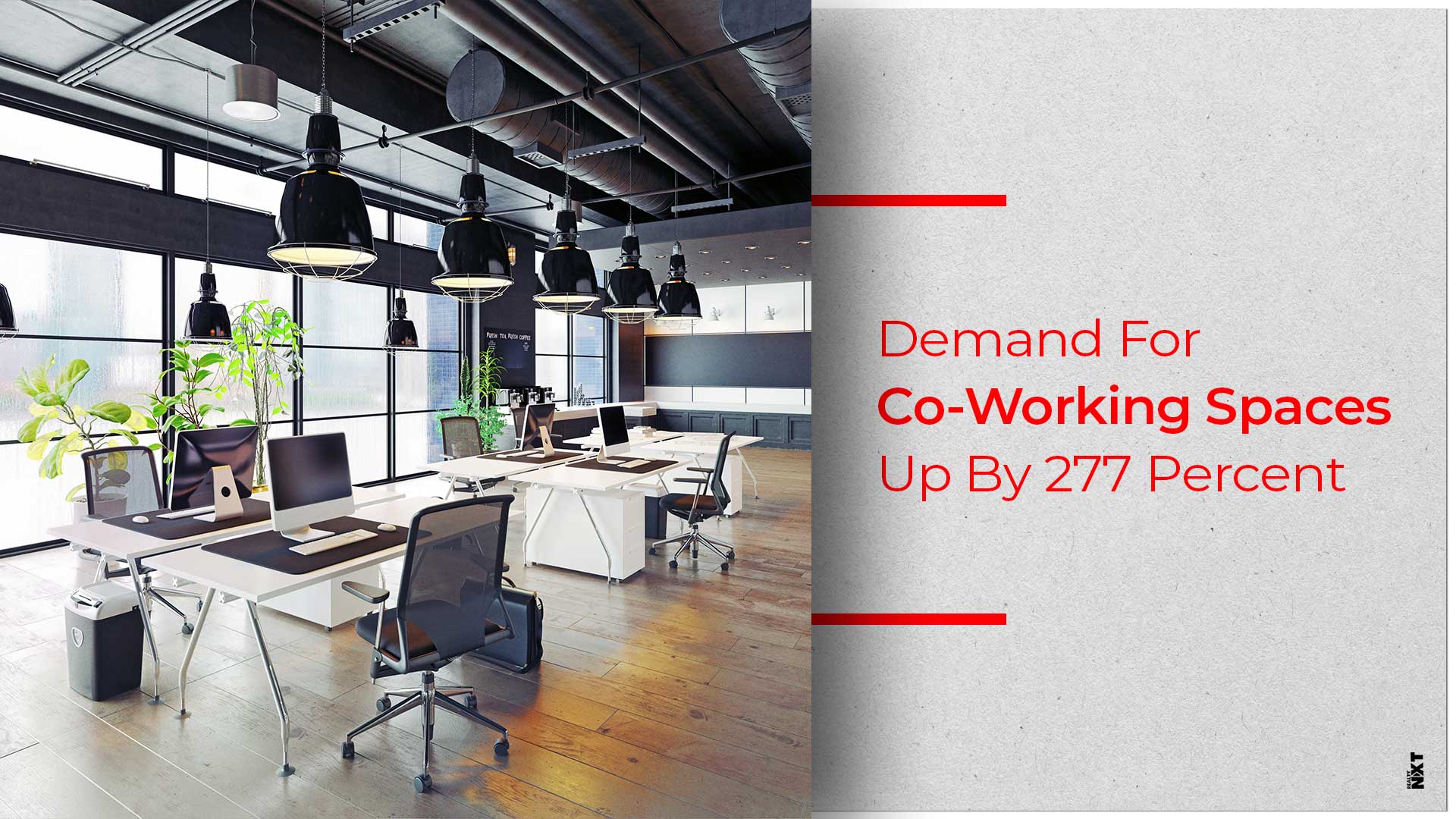 As per the findings of a CBRE report, India has witnessed a tremendous increase in co-working space leasing activity during the January-March quarter (Q1) of 2019
The demand and supply of co-working spaces in India has been on a constant rise. This has been proven by a CBRE report which states that during the January-March quarter (Q1) of 2019, leasing of co-working office spaces increased by 277 percent. In a year-on-year basis, it is 2.9 million square feet across the big Indian cities. The report is titled India Flexible Space Quarterly Digest – Q1 2019.
A look at the last quarter between October-December 2018 shows that the demand for co-working spaces spiked by 70 percent. Bengaluru and Delhi-NCR are the biggest co-working space markets. These two cities make up for more than 50 percent of the co-working spaces across India. The demand for co-working office spaces in both Delhi-NCR and Chennai grew from 0.1 million square feet to 0.3 million square feet. It remained 0.2 million square feet in Pune.
Surprisingly, Mumbai saw a drop in the number of spaces leased by co-working space providers. Last year 0.3 million square feet of space was leased in Mumbai as compared to the 0.1 million square feet in Q1 2019. Kolkata, on the other hand, had only 0.01 million square feet of space dedicated to co-working office spaces.
Anshuman Magazine, Chairman and CEO, India, South East Asia, Middle East and Africa for CBRE stated that India's co-working office market is one of the biggest in Asia-Pacific. He added that investors will continue to invest in it. "We expect that the leasing quantum of this segment would marginally rise from about 7.1 million square feet in 2018 to about 10 million square feet by 2020 and will remain high on the investor radar going forward," Magazine said.
CBRE's report has even predicted that soon most of the biggest corporates will lease co-working spaces. The report stated, "The optimism of flexible space operators is being fuelled by the rising interest of established corporates in this segment. We anticipate that this trend would continue, given the willingness of operators to customise offerings and prioritise member loyalties."
According to the report, corporate giants will outnumber startup companies in the number of desks rented.  
Source: Business Standard
ALSO READ: 5 Reasons Why Co-Working Spaces Are The Best