A Tête-À-Tête With UP RERA's Chairman Rajive Kumar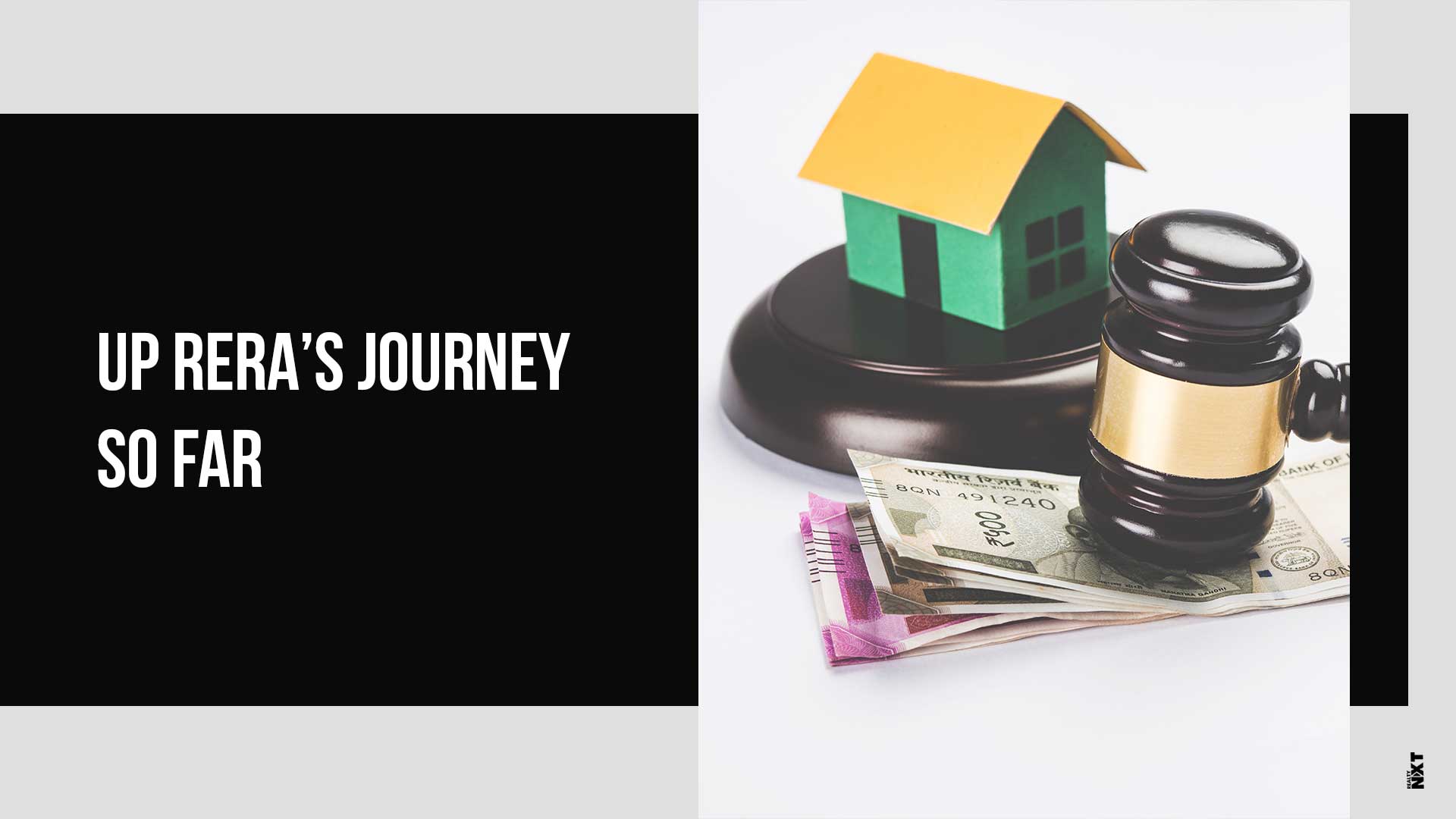 UP RERA chairman Rajive Kumar talks about all the achievements of the housing regulatory body since its inception in August last year
UP RERA (Uttar Pradesh Real Estate Regulatory Authority), which came into being in August 2018, seems to have achieved a lot in this short time span. Speaking about the same Chairman of UP RERA Rajive Kumar stated that hearings kickstarted on September 4, 2018. He also revealed that UP RERA's headquarters was supposed to be located in Lucknow. However, because the vast majority of complaints were from the NCR area, it was chosen as the main location.
With more than 13,000 complaints formally filed with RERA, till date the authority has managed to close 7,000 of them.
Kumar then spoke at length purely from the perspective of the homebuyers investing in upcoming projects. He then explained the process for new projects. Developers have to open an escrow account and 70 percent of that capital must be used for to finish work on the projects.
According to Kumar, the results so far while dealing with ongoing projects have been very positive. This is because the main focus of UP RERA is to make sure the projects are finished on time. "I would say that RERA has been proactively pursuing both with the buyer groups and the promoters to ensure timely completion,"  Kumar said.
Kumar revealed that the majority of inventory is currently getting completed in the NCR region. While Kumar supported the recent Supreme Court order that buyers should be granted a refund. He prefers it if that money was instead put into the project's completion which would ultimately benefit the homebuyers.
He even touched upon the fact that unlike what builders claim, there is no kind of delay on UP RERA's side for the registration process for the builders. "From day one, UP RERA started with online registration of complaints and projects. And, we are further enhancing and improving the process for the registration of projects. Four sides, we are trying to ensure that this process is as smooth as it can be. It is time-bound,"  Kumar said.
Kumar did not reveal the number of builders penalised under the RERA act for delaying projects. However, he did mention that while the ultimate aim is to ensure the completion of projects, there have been exceptions where there has been zero response from the builders and promoters. UP RERA has even opted for investigations by a specialised police agency to find out where exactly the money given by homebuyers disappeared. However, Kumar is more in favour of finding a co-developer or if a resident welfare association can do the needful.
Kumar concluded by saying that there is a special provision granted to those homebuyers on UP RERA's website who wish for an amicable solution.  
Source: Money Control
ALSO READ: UP RERA Cancelled Applications Of 36 Real Estate Projects