Finance Ministry Issues FAQs On GST Tax Slabs For Real Estate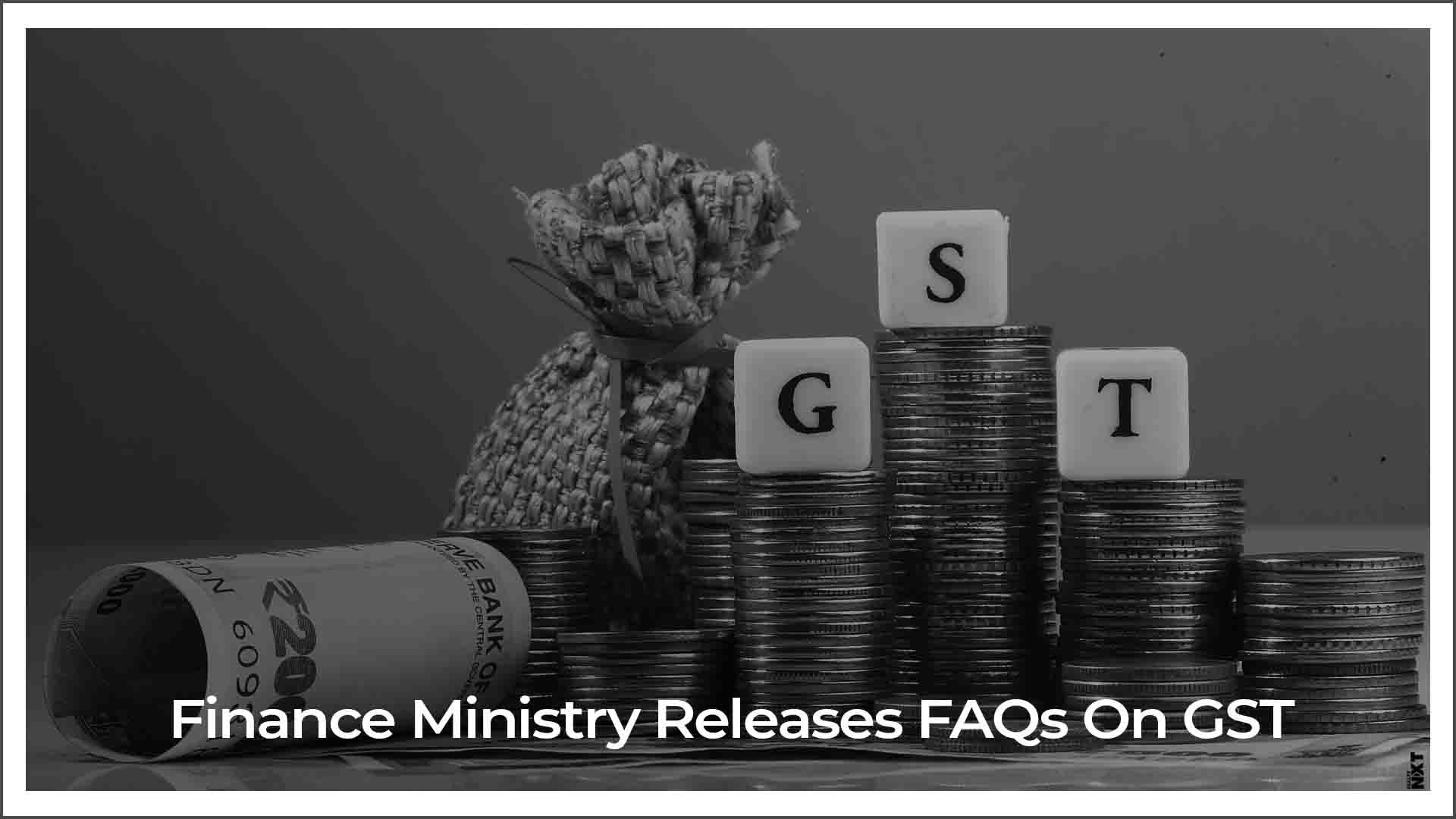 Amidst queries and doubts regarding the new GST slabs for the real estate sector, the Finance Ministry issued FAQs to give clarification on 41 issues
The Finance Ministry issued FAQs in an attempt to give clarification on 41 issues. The FAQs answered all the queries related to the new tax slabs for the real estate sector. Builders have time till May 10 to decide whether to opt for new GST rates without the input tax credit or stick to the old rates that have provision to claim the input tax credits. The Ministry clarified that it is the builder who chooses whether to pay the old rates or new rates. The homebuyers don't have any say in deciding the GST rate applicable on the remaining amount on an under-construction flat. According to the Ministry, if the builder fails to exercise his option to choose between the rates, the effective GST rate applicable on all the buyer instalments payable to the builder on or after April 1, 2019 shall be either 1 percent or 5 percent depending on whether the apartment falls under the affordable housing segment or not.
8 percent GST will be levied on affordable flats if the buyer wants to go with the old rates. 12 percent of GST will be applicable to other residential apartments that don't fall under the affordable housing segment. In this case, the builder can claim an input tax credit (ITC), the benefits of which need to be passed on to the buyer.
The FAQ has also mentioned the criteria to be followed while categorizing projects under the 'ongoing projects' group. A project can be considered ongoing if it had commenced before March 31, 2019, and the completion certificate has not been issued or the project remaining unoccupied till March 31 and apartments have been partly or wholly booked on or before March 31. Projects that have received occupation certificate for just a part will also be considered ongoing projects. If the builder does not make a choice between the old or new rates, it will be assumed that he/she has opted the new rates.
MS Mani, Partner with Deloitte India said that projects that commenced after the announcement of new GST rates but before March 31 are eligible to take the benefit of input tax credit and charge the higher rate of 12 percent to homebuyers. He added that there is now enough clarification on how RERA registration is important for GST as well since buildings in the same project can be separately registered in RERA and the builder can opt for the input tax credits for one building and forego the same for another building. This means that the homebuyers will end up paying different GST rates for identical apartments that come under the same project but are in different towers.
Source: The Hindu BusinessLine
ALSO READ: NAREDCO Educates The Real Estate Fraternity On GST