UP RERA To Take Over Projects Deserted By Builders Midway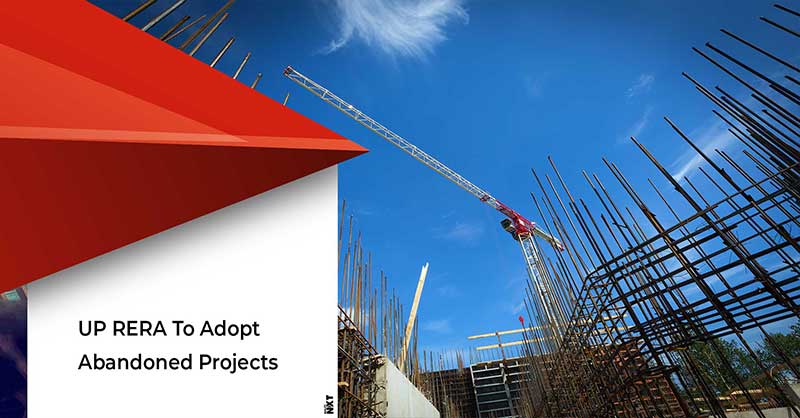 UP RERA has estimated that 100 real estate projects have been abandoned by builders and it intends to adopt them in order to resolve their fate
In a move that will bring joy to countless homebuyers, the Uttar Pradesh Real Estate Regulatory Authority (UP RERA) will take over those projects which have been abandoned by builders. Another criteria to take up such projects is if their delivery deadline has gone by. According to UP RERA, there are 100 such projects in UP's NCR cities.
On May 9, UP RERA officials met the officials of the Greater Noida Industrial Development Authority (GNIDA) regarding the issue. It was decided that the housing regulatory body will find out the actual number of abandoned projects which have exceeded their completion deadline in order to draw a resolution.
A member of UP RERA Balwinder Kumar confirmed the news. "There are about 100 such abandoned projects where the builder has deserted a project midway and is untraceable. Many of these have also expired their completion dates. We will now find a way to adopt them and resolve their fates," Balwinder said. He added that UP RERA will commence work on this at the earliest.
So far, UP RERA has not been very strict in fining those builders who have not yet registered their projects with UP RERA or honoured the completion deadline of their projects. However, it will now take a firm stand against such builders. Hence UP RERA has appealed to such developers, who have yet to get their projects registered under the regulatory body, to do so as soon as possible. Failure to register their projects will result in the builders being fined an amount which will be equivalent to 10 percent of the project's cost.
Kumar confirmed the news added that until now, UP RERA had not implemented the clause fine in the NCR region. Kumar said, "We have now decided to start sending notices. By our estimates, there could be 300 projects that have dodged UP RERA registration and would be sent notices."
UP RERA officials say that approximately 4,850 NCR-based cases are remaining to be resolved. The Greater Noida office of the authority has begun a third bench to speed up the process.
Source: TOI