Centrum REMA Digital Platform Wins Award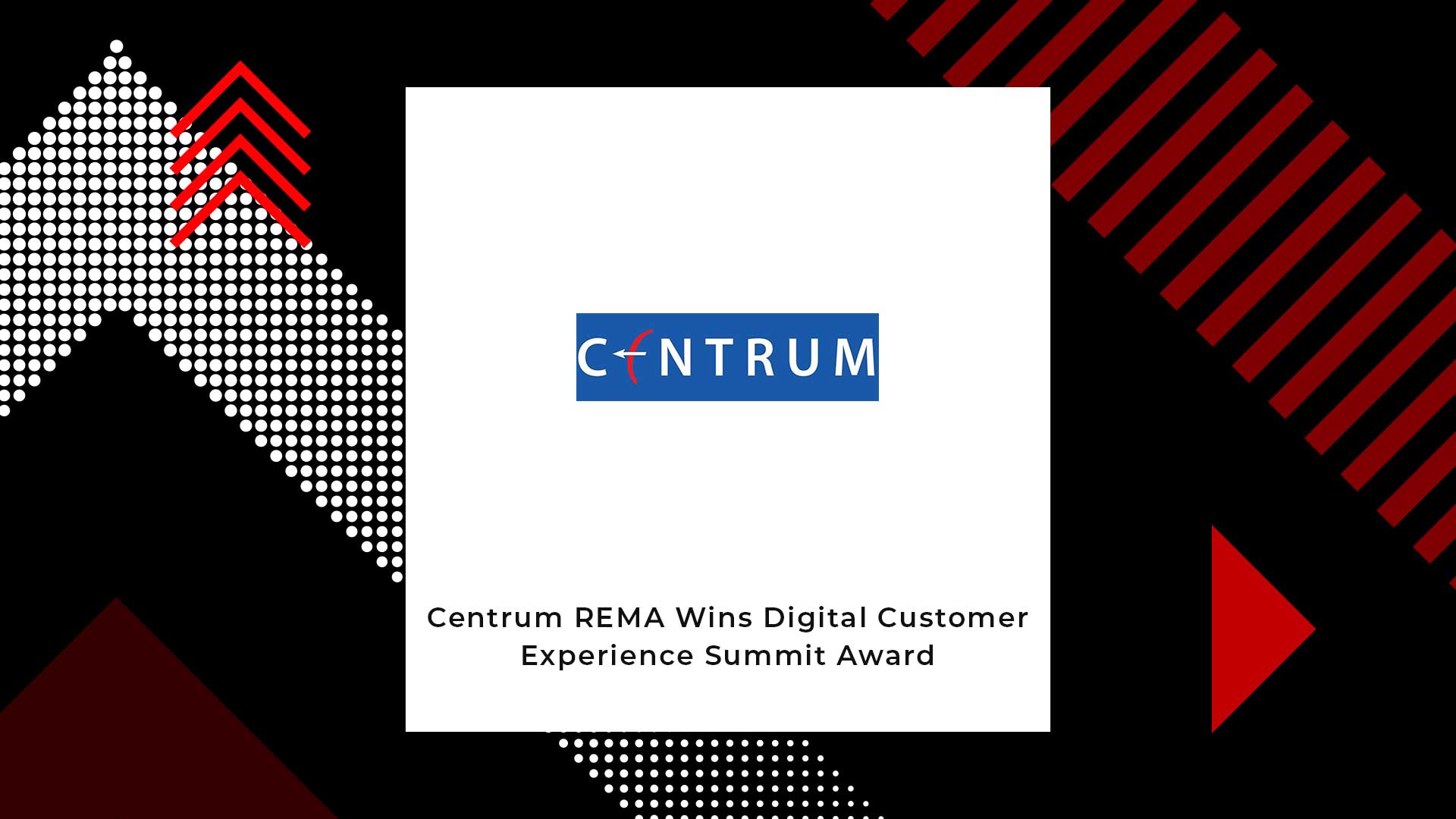 Centrum REMA's Digital Platform bestowed with the prestigious award at Digital Customer Experience Summit 2019
Centrum REMA has been pioneering the way in the digital space of the real estate industry ever since its inception in October 2017. Now, the company has added another feather to its cap. On April 26, Centrum REMA Digital Platform won an award for Digital Excellence in Real Estate at the Digital Customer Experience Summit 2019. The gala was held at the Renaissance Convention Centre Mumbai. On behalf of Centrum REMA, CEO Harish Sharma and COO Manan Shah received the award.
The award-winning digital platform acts as a catalyst for homebuyers, channel partners and developers.
Centrum REMA is there for homebuyers right from the time they decide to buy a home till they start living in it. The company keeps a track of the entire journey of its customers right from the first point of contact to the last point of possession. It has a robust network of channel partners across Mumbai and is currently aiming to extend it all across India. The company gives objective, practical and commercial advice on property related matters to help homebuyers choose the perfect residence. It also has the necessary specialist skills, industry-focused experts, and efficient resources to provide in-depth advice and follow-ups. Centrum REMA's team has multi-dimensional real estate experience with individuals specialised in residential property, real estate finance and customer solutions.
Centrum REMA digital platform provides its clients with proactive project updates, payment schedule and alerts, e-lockers, home loan sections which include calculator, process and checklist, the registration section process and checklist and self-help for solving their queries.
For its channel partners, Centrum REMA gives dashboards for tracking leads and conversion ratio, e-lockers, customer lifecycle, easy access to all information regarding the project and even tracks their payment cycle.
For the developers, the platform has inventory management and a microsite for the branding of their projects. It also provides cash flow management and a real-time update of the progress taking place on site. Developers even get a portal to reduce the dependency of sending documents and getting approval.
ALSO READ: 'Momentum' Offers A Platform To Discuss Real Estate Trends