Builders To Focus On Student Housing And Smart Homes In 2019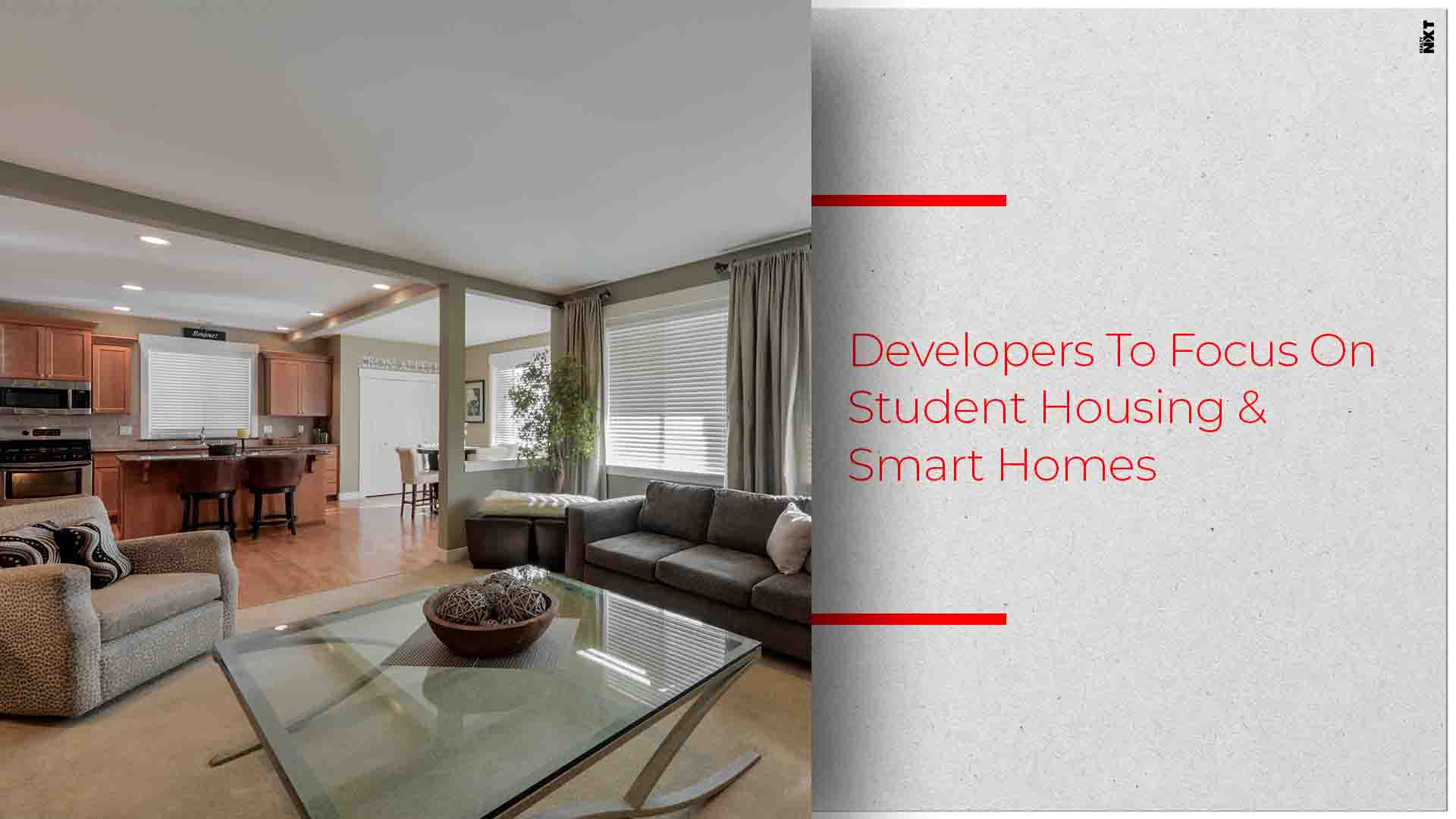 Many Indian developers have started to cater to a niche market of Smart Homes for senior citizens and Student Housing for students
Every industry progresses as soon as it starts thinking out-of-the-box and undergoes evolution and real estate is no exception. As times change, people running any kind of business have to not only sit up and take notice of the latest demands but act towards providing them. These result in what is known as the niche market segment. Currently, niche segments are literally hot property in India's real estate industry. Student Housing for students and Smart Homes for senior citizens are the two latest niche demands emerging from India's homebuyers. The real estate industry is working towards making sure both these markets are tapped.
Talking about the same Dr Niranjan Hiranandani, National President, NAREDCO (National Real Estate Development Council) said, "Niche segments in real estate are pointers towards future demand trends. Among the new emerging segments are Smart Homes and Student Housing, both need to be catered with a new kind of product mix."
Smart Homes For Senior Citizens
While the concept of nuclear families is not exactly new in India's metropolitan cities, earlier most senior citizens found themselves looking at the remainder of their lives in shabby and ill-managed old age homes. However, things have changed and how! These very senior citizens have realised that they have the ability as well as the capital to invest in a home specially designed to cater their old age needs.
"This niche audience looks for an intelligent and easy to operate Smart Home as value addition in terms of facilities and amenities. Homes which can provide a comfortable environment to suit their physical and mental wellbeing is the peculiar demand coming up," Hiranandani added. He cited an example of one of his own projects which provides a community living experience by tweaking the products on offer to accommodate the demands of senior citizens.
Homes having top class home automation amenities including CCTV cameras, live streaming video feed, remote driven appliances, voice assistance devices, tracking surveillance are very much in demand. Other favourites include quick accesses to healthcare, retail, entertainment, facility management services along with a green ecosystem for rejuvenation. Quite a few builders have already begun providing these amenities keeping in mind the target group.
Student Housing
More than half of India's current population are young students. Even though hostels and rented apartments have been the norm for most of them, a new breed of students has emerged that want it all but in a permanent home.  
While explaining the idea Hiranandani said, "Student Housing is different from hostels and temporary/rented housing. Here, the student and their family move into a project which offers academic, sports and cultural facilities all at under one roof as a one-stop destination. These will augur well for students who can leverage multiple aspects to brighten their future. In this scenario, it is a winning situation for student and his/her family as they enjoy community living within the project."
With education being the focal point of the majority of Indian families in big cities as well as emerging small towns, the demand for Student Housing is on the rise. Close proximity from home to national and international education campuses are seen as a stepping stone towards better education and success while avoiding any wastage of time or money in the long run.
According to Hiranandani, both Smart Homes for senior citizens as well as Student Housing can coexist in a township. These two niche demands are among the top trends of Indian real estate this year. As of now, Indian developers are keen to create a supply for these two very different yet practical demands.
Source: Zee Business
ALSO READ: OYO To Soon Begin Offering Services In Student Housing