Mumbai Emerges As Luxury Capital Of India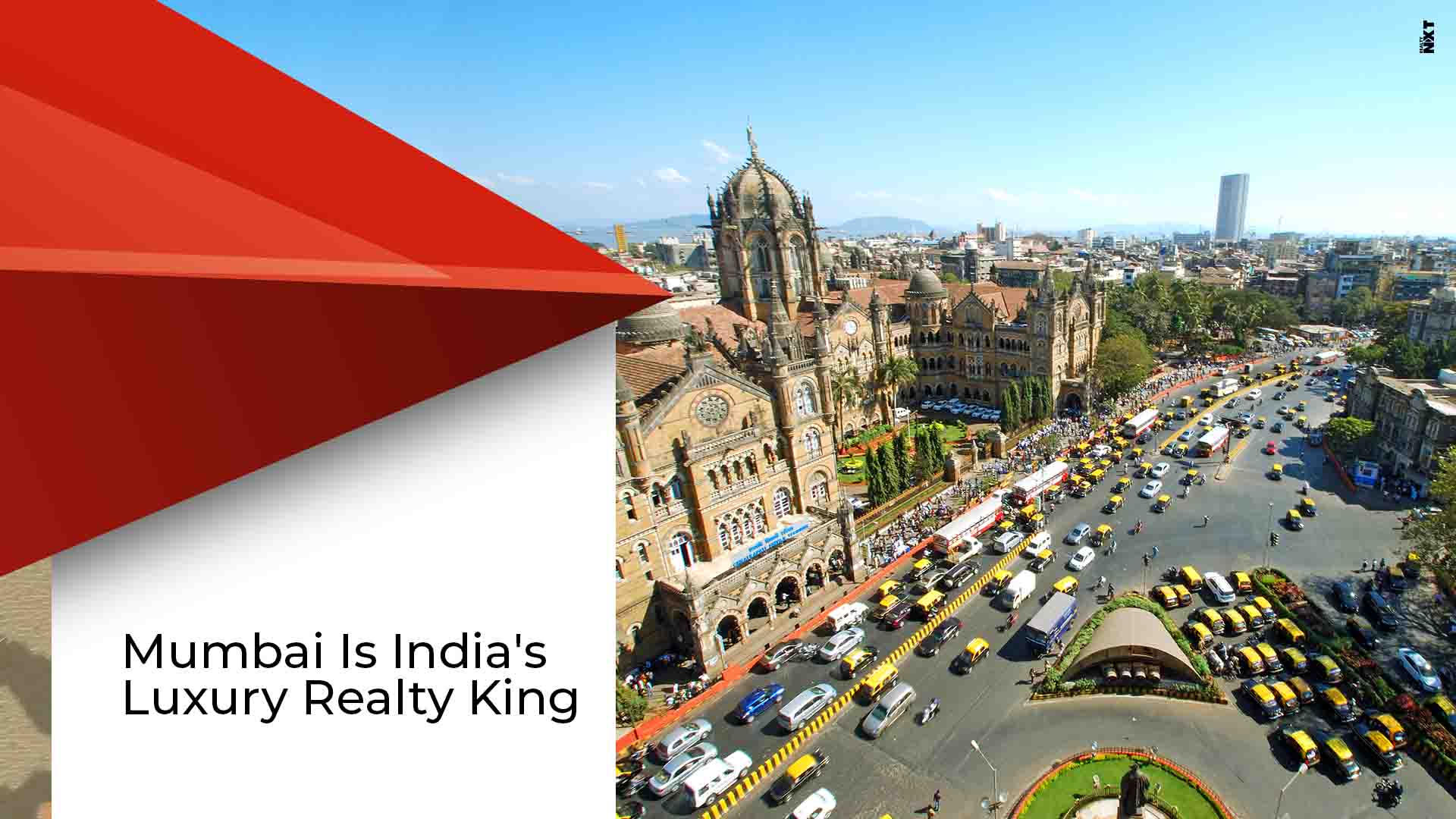 Mumbai is the top destination across India for luxury real estate which is why the country's financial capital has become its luxury capital as well
Mumbai has always been known for offering premium products to its high-end citizens. India's financial capital's real estate is no exception as it is the top luxury real estate market in India. Because it enjoys being the hub of luxury realty, Mumbai has emerged as India's 'Luxury Capital'. In recent times, the demand for luxury homes in Mumbai has been on the rise. Some of the biggest names in real estate like Sunteck Realty, Indiabulls, Lodha Group, Oberoi Realty, Omkar Realtors and many more have made sure they provide a consistent supply to meet that demand.
Reports show a 30 percent rise in the sale of luxury residences between 2017-2018. Mumbai also has an advantage in the fact that a number of its localities are already known as luxury hotspots. This is one of the most significant reasons why buyers and investors from outside the city too are keenly investing within its luxury real estate market. Having a home at for example Marine Drive or Bandstand automatically elevates the status of the individual to an all new high level.
So, what besides its prestigious locations make Mumbai the numero uno destination for luxury real estate in India? First one must look at who buys homes falling under luxury real estate. Buyers include everyone from industrialists to high net worth individuals and NRIs and young entrepreneurs, who have made it big. Luxury apartments come with a much bigger price tag than any other residences. Therefore, even though the number of buyers is less, they are only those who have the abundant capital to splurge on such homes and this is why the demand and supply have been very well balanced.
Mumbai is home to some of the most successful business families as well as the Indian film industry where pay cheques and profits are in crores. Mumbai has a rather higher standard of living than the rest of India. Mumbai offers higher pay cheques than the rest of India to most people working in corporate offices. Citizens of Mumbai are also better exposed to international countries via travel than other Indian cities. A well-travelled India automatically realises that the sophisticated homes that are an everyday occurrence for foreigners is something that they too desire. This is another reason too there has been a rise in demand in luxury residences in Mumbai.
The only disadvantage Mumbai currently faces over rest of the prime locations across India is it does not have abundance in space. Yet, as mentioned above, the crème de la crème want it no other way. Hence Mumbai is and will remain the luxury capital of India for decades to come.
Source: Horizons Cottages
ALSO READ: Mumbai's Luxury Apartments To Become Pocket-Friendly