Grade A Office Spaces Emerge As A Preferred Choice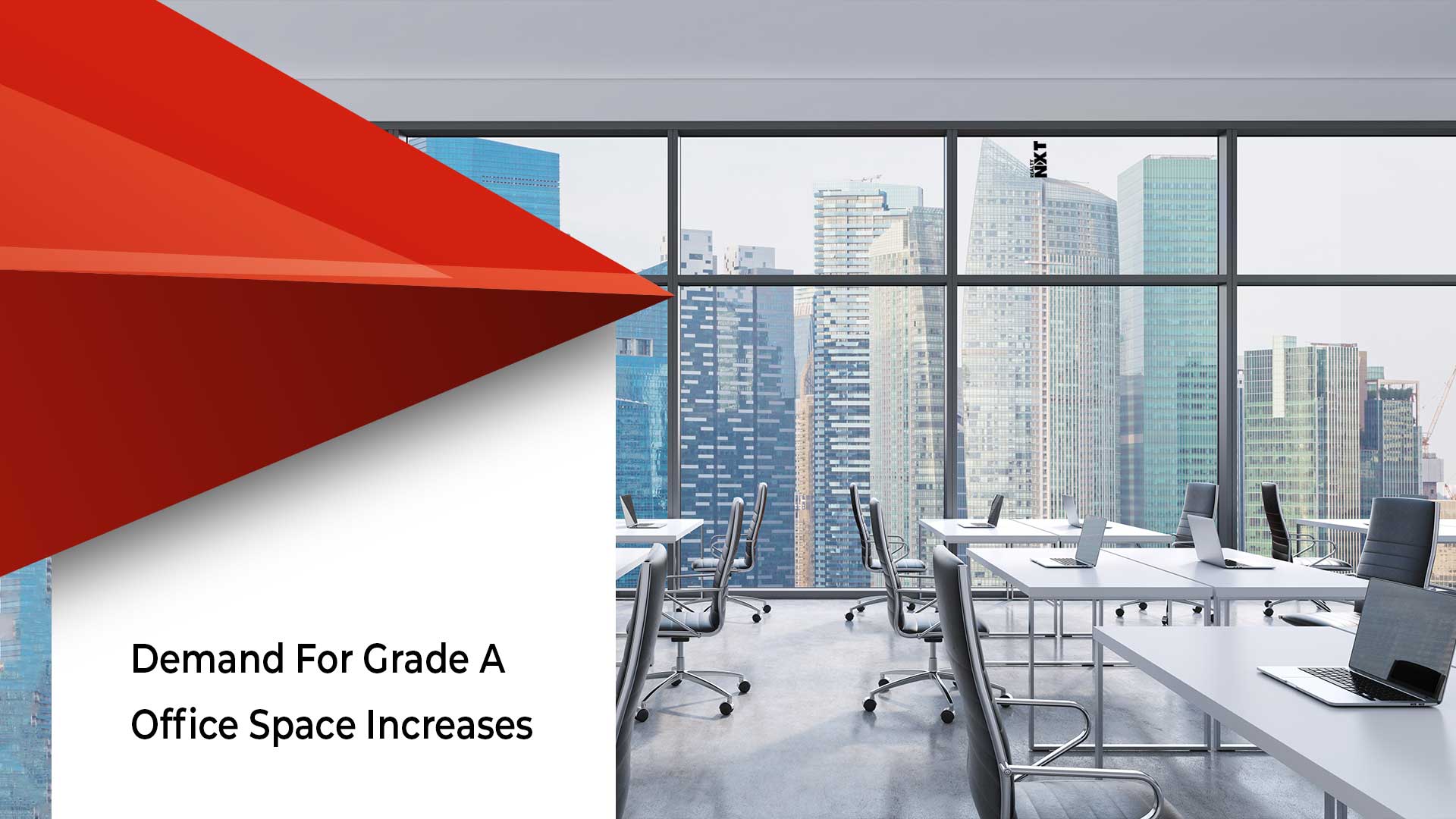 Investors tap into Grade A office spaces as the demand has increased with millennials and IT companies' changing office requirements
Grade A office space is witnessing an increasing demand in India. The commercial real estate is already witnessing a boom and Grade A office spaces are attracting investors and developers. Strong regulations and improved transparency have contributed to the increasing investment in commercial real estate. Companies in tech parks are eager to upgrade their offices in terms of aesthetics as well as amenities. During 2019 and 2020, the Grade A office rental market is expected to witness a net absorption of over 76 million sq. ft. in India. As per industry reports, the supply would be around 126 million sq. ft. over the next 3 years with various new projects waiting to be launched.
The Indian economy will grow by 7.3 percent in 2019-20 and 7.5 percent in 2020-21 owing to improvement of India's ranking in 'Ease of Doing Business.' Delhi-NCR, Mumbai, Bengaluru, Chennai, Hyderabad, Pune and Kolkata are the top seven markets for Grade A office spaces and office rentals in 2019. Office absorption increased by 37 percent in Bengaluru in the year 2018. Bengaluru witnessed the third highest growth in office rental in the year 2019. The factors driving the demand for Grade A office spaces are startups, co-working companies and independent professionals. India has the highest population of millennials. 34 percent of the country's total population comprises of millennials. Millennials are all praise for Grade A office spaces as these are high-end and luxurious.
MNCs are renting office spaces as opposed to the previous practice of constructing their own office spaces. IT companies are in search of Grade A office spaces that are equipped with all the facilities and offer seamless connectivity.  Even sectors like BFSI, telecom, healthcare, biotech, consultancy business and e-commerce are also taking up spaces across cities. The FMCG sector is flourishing and it is expected to grow at a CAGR of 27.86 percent. Grade A office spaces are a perfect fit to accommodate the employees of this ever-growing sector. However, cities like Bengaluru, Chennai and Pune will experience a demand-supply gap as fewer developers have entered this market.
Source: Accommodation Times
ALSO READ: Hyderabad Is Now India's Numero Uno Commercial Leasing Space