Reside In Ghatkopar And Save Your Commuting Time!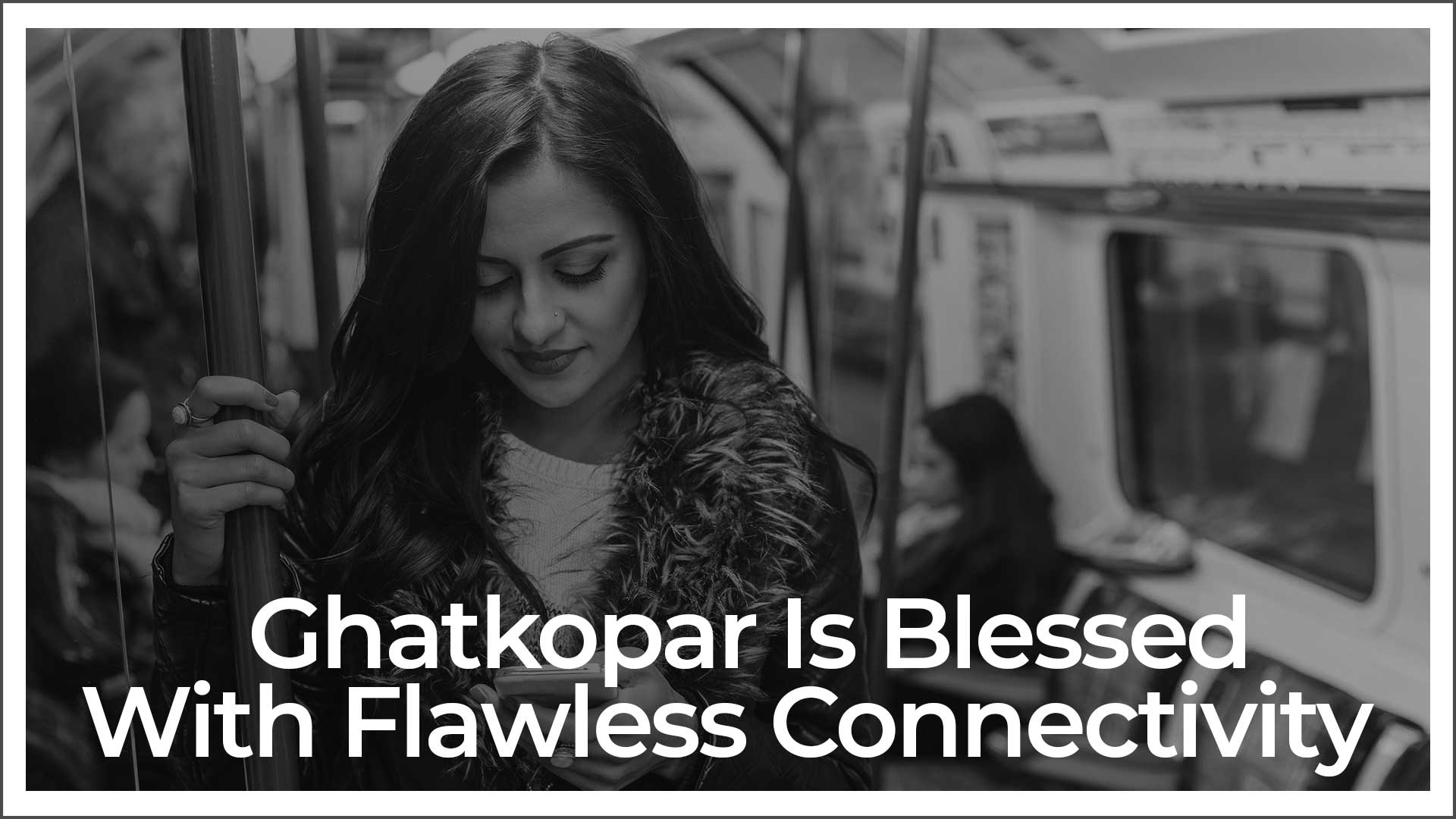 Residing in Ghatkopar has many perks, work-life balance being one of the major advantages. With excellent connectivity to most parts of Mumbai through rail, metro and road, Ghatkopar can save a lot of time spent in commuting
In spite of the worldwide quest for work-life balance, only a few of us find a realistic way to achieve it. In today's busy time, work-life balance can seem very difficult to attain; and the compounding stress from the never-ending workday can be extremely damaging for an individual's physical and mental health. Moreover, a poor work-life balance has the potential to hurt relationships and overall wellness of an individual.
An Indian Express report said: 'Commuters spend 135 percent more time on Mumbai roads than any other Asian city". The same study also states that the city commuters would take 78 percent more time to travel from point A to point B compared to the time taken in Singapore.
In Mumbai, most of the inhabitants struggle big time to strike a balance between professional and personal life primarily because of congested road network, very high density of vehicle on the road and long working hours. Hence, it's of utmost importance to choose the location of residence very carefully so that the commuting time between home and workplace remains minimum.
Mumbai city has many commercial and residential pockets; however, very few localities have advantages as Ghatkopar has.  With smooth connectivity to most parts of the city through excellent road, metro and rail networks, Ghatkopar lets one stay closer to the major business hubs and commercial hotspots.
The biggest business nerve centre of North-central Mumbai, Powai is just a 20 minutes drive from Ghatkopar; whereas the iconic Godrej Business Park is about 15 minutes away. Another major business hub of western Mumbai is Andheri which is closely connected with Ghatkopar through metro as well as road. Ghatkopar enjoys excellent connectivity with South Mumbai, Thane and Navi Mumbai through L.B.S Road and Eastern Express Highway (EEH). Driving to the notable business destination of Mumbai – Bandra-Kurla complex (BKC) is also convenient from Ghatkopar.
As one can see, residing in Ghatkopar comes with a host of benefits in the context of work-life balance; it's needless to say that Ghatkopar offers an excellent lifestyle, being an entertainment, retail and commercial hotspot.  
If one wants to stay close to their work-place or at a place from where they can commute to any part of Mumbai, hassle-free, one should consider Ghatkopar (W) as their next address! Anchor Residency marketed by Centrum REMA is a perfect choice for anyone who wants to embrace the advantages of Ghatkopar. Anchor Residency offers state-of-the-art amenities for the finest living and easy, smooth connectivity with the rest of the city.
ALSO READ: Reasons Why Ghatkopar Is A Safe Option For Property Investment