Opening A RERA Bank Account Mandatory For Builders Says HRERA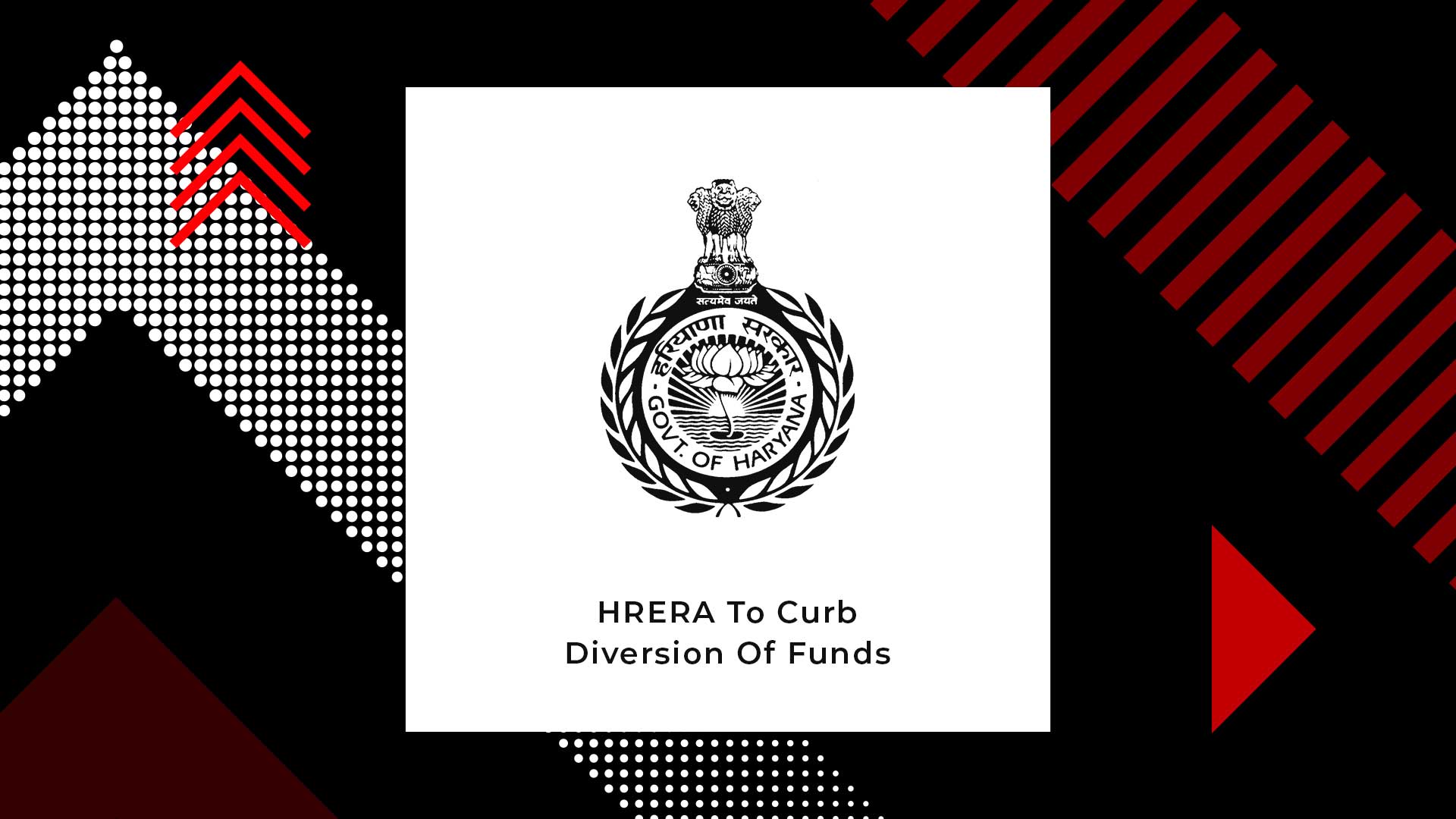 To put an end to diversion of funds from one project to another by unscrupulous builders, the Haryana Real Estate Regulatory Authority (HRERA) orders them to open a RERA bank account
The Haryana Real Estate Regulatory Authority (HRERA) has taken a huge step in curbing the wrongdoings of builders. The housing regulatory body will now track the notorious practice of diversion of funds from one project to another by dubious builders. Lack of funds used to become the primary reason for the delay of real estate projects. Recently, a set of rules were introduced for the opening of a dedicated bank account for on-time completion of real estate projects.
Under the HRERA and Gurugram Real Estate Bank Accounts for the Registered Projects Directions 2019, it is compulsory for builders to open a dedicated RERA account. The RERA account will have 70 percent of the total amount from the allottees of a particular project.
HRERA's secretary confirmed the news. "The RERA account shall be free from all encumbrances, lien, loan and the control of any third party (lender/bank/financial institution). The account shall be exclusively used for the construction and development of the project and proportionate land cost," he said.
In a move which is bound to bring relief to homebuyers, the builders will not be able to utilise the amount in the RERA account for the repayment and pre-payment of the project loans or any other purpose. If the builder has to repay finances to a bank, that loan amount and its interest will be deducted from the free account. A free account is the one where the remaining 30 percent of the capital will be deposited. The free account will also be used to take care of any other expenses.
According to various sources, these new rules will further help boost the completion of residential as well as commercial real estate projects on time. This is mostly because the RERA account will be the one which will bear the costs of land and construction.
Source: Tribune India
ALSO READ: UP RERA To Register Projects Which Fall Outside Planning Areas