Environment Ministry Modifies EIA Rules For Construction Projects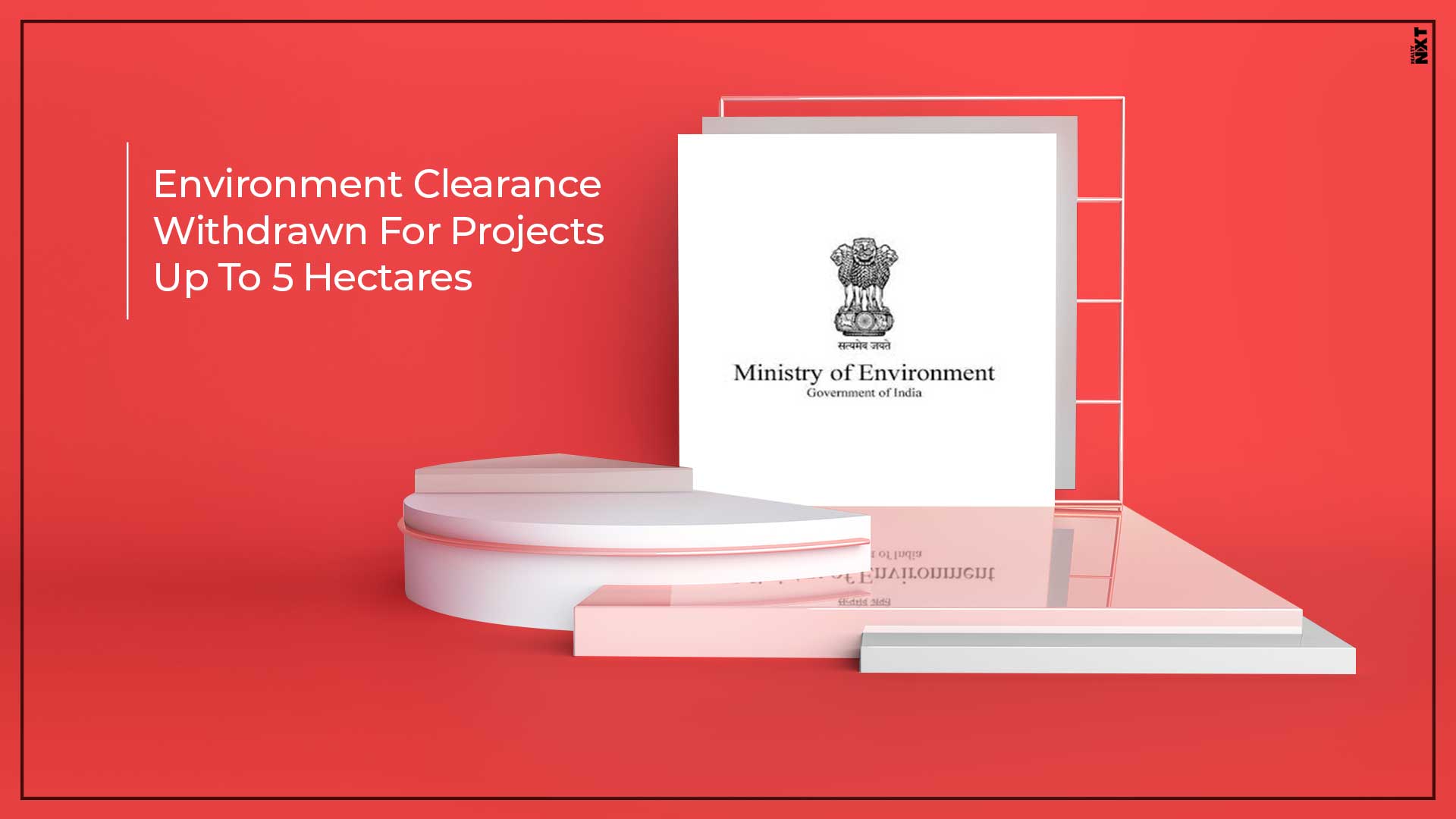 Environmental activists upset over notification by Ministry of Environment which has now exempted environmental clearance nod on construction on land measuring between 20,000-50,000 square metres
In a move which is likely to deteriorate India's environment, even more, the central government has greenlighted an environment clearance free construction in areas measuring 20,000-50,000 square metres. The Centre has modified the notification in the environmental impact assessment (EIA). The notification was issued by the Ministry of Environment. It confirms the decision to re-engineer EIA rules based on amendments and the experience over the years in its implementation.
The notification stated, "As the principal notification has undergone substantial changes over the years, the Ministry has decided to re-engineer the entire notification. It will be in line with the amendments issued, the circulars issued from time to time and experience gained over the years in implementation of the EIA notification."
Now the clearance processes for sand mining and construction activities are relaxed. This has upset environmental activists tremendously as they feel the EIA notification compromises public hearings. District-level authorities, headed by the district magistrate will now be able to ask for an exemption from public hearing while granting green clearance for sand mining in areas measuring up to five hectares.
According to lawyer and environmentalist Vikrant Tongad, this move by the government will provide an advantage to the builder and mining community. However, the notification would weaken the EIA notification of 2006.
Tongad added, "It is a wrong move and public hearing must take place. The government is trying to give benefit to builders, mining companies and industries by weakening the EIA notification of 2006, which will increase pollution and corruption in India."
Tongad's response was echoed by the deputy director general of the Centre for Science and Environment (CSE) Chandra Bhushan. "My first impression is that this draft if it is converted into the final law, will weaken the environmental assessment. EIA needs substantial strengthening. Public participation part has been weakened," Bhushan added. He felt that corruption activities will now increase tremendously.
India is already plagued with environmental issues of all kinds. Without any green nods, the situation will definitely worsen.
Source: Money Control
ALSO READ: 1 Year Delay In Possession? Ask For A Refund From Builders!