Apartments In World's Tallest Residential Building Go On Sale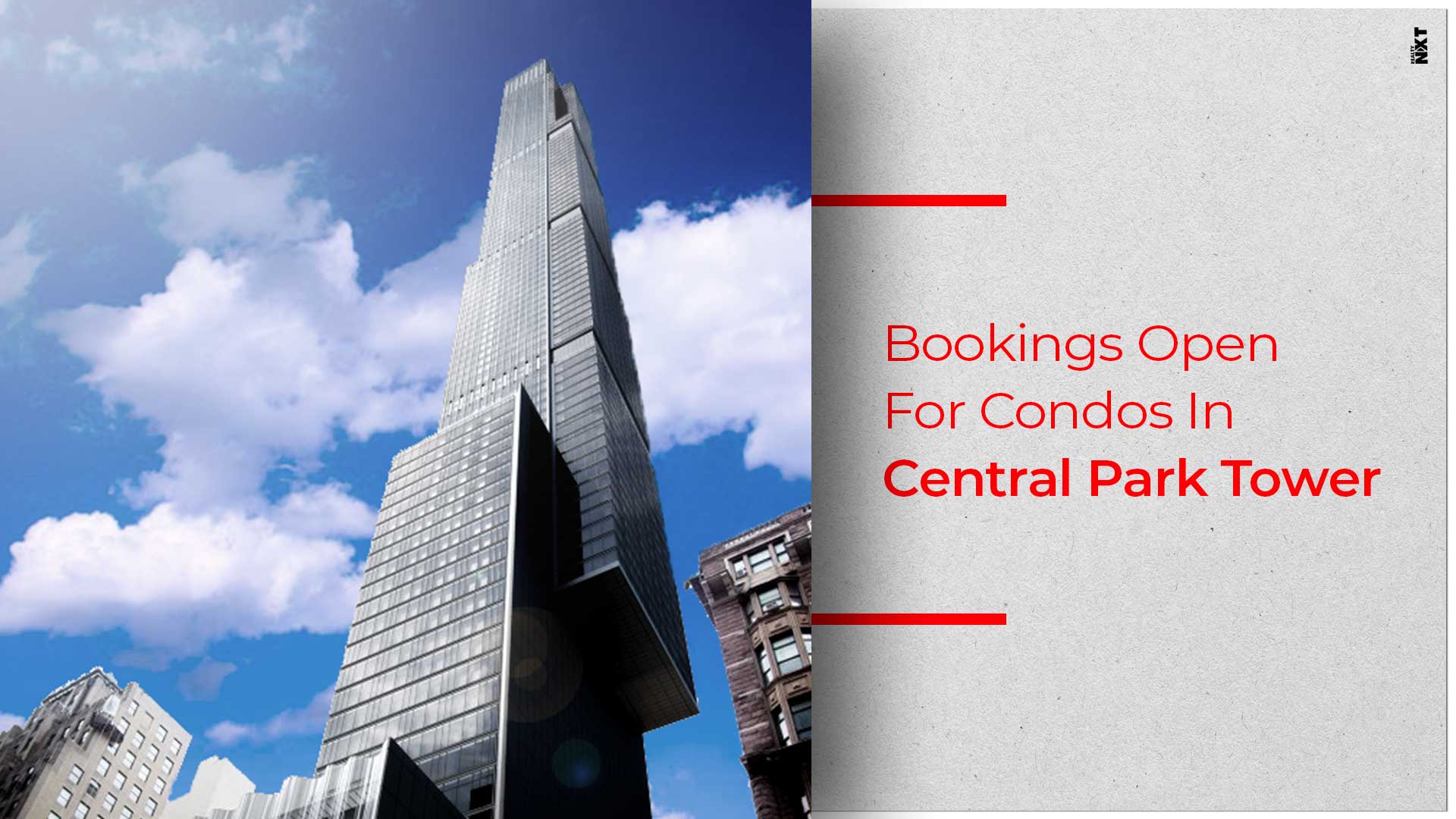 Central Park Tower, which is the world's tallest residential building, has finally opened up to the public for bookings of its condo apartments
The world's tallest residential building, Central Park Tower, has finally opened up for bookings of its condo apartments this week. The building is located at 225 West 57th Street in Manhattan, New York and is currently under construction. It is expected to be 1,550 feet tall and will have 131 floors. Currently, the glass and steel skyscraper has raced ahead of the previous tallest residential building in the world; the 88-storey 432 Park Ave.
Central Park Tower is slated to be a mixed-use project and will have 179 condos. The condos will begin from the building's 32nd floor above a seven-storey, 320,000-square-foot store of Nordstrom NYC.
The condos range from two to eight bedrooms and their carpet area starts from 1,435 square feet all the way up to 17,500 square feet. Seven are now on its website, ranging from a two-bedroom on the 33rd floor, priced at $6.9 million, to a five-bedroom on the 112th floor for 63 million dollars.
The building's floor plans reveal open layouts that place living and entertaining spaces in the corners so that residents will get the best views of the New York metro area. A mammoth 50,000 square feet has been designated purely to amenities like a health and wellness centre which include a 63-foot indoor swimming pool, basketball and squash courts, a sauna and steam and treatment rooms. Amenities will comprise of three floors. On the 14th floor will be a residents' lounge with pool tables and screening rooms, in addition to a 15,000-square-foot terrace with a 60-foot swimming pool, cabanas, a bar and concessions, a screening wall and a children's playground.
The 100th floor is slated to have a club however its details are being kept under wraps.
Central Park Tower is a project by Extell Development. The company's founder and president Gary Barnett said, "Over a decade of planning and collaboration with the world's most talented architects, engineers and designers have resulted in Manhattan's newest iconic structure." Barnett concluded by saying that the iconic building will go down in history for redefining a luxurious lifestyle.
Source: Forbes
ALSO READ: The 42 Is Now India's Tallest Residential Building