Go Green – Invest In A Green Building, Improve Living And Life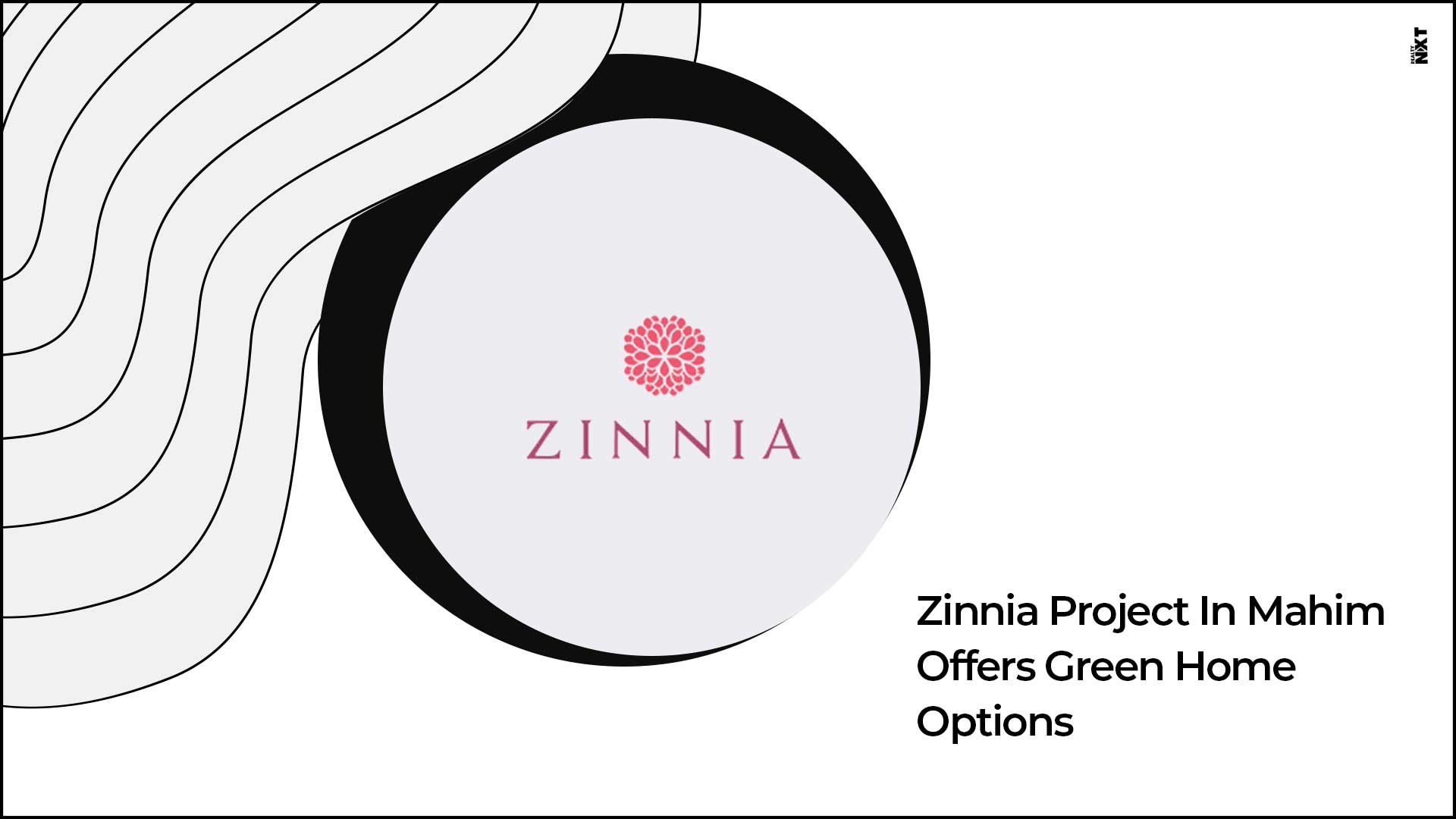 Green buildings are a perfect choice for today's responsible homebuyers who want to ensure that they are investing in a home that has minimal effects on the environment
Green building is the one which is built on environmentally conscious or "eco-friendly" construction methods such that even the maintenance of such buildings post-completion is possible with minimal or zero adverse impact to the environment and surrounding community/human health which is the main goal of green technology approach. India is on a fast developing stage hence Green growth strategies are imperative to promote sustainable growth and to break the pattern of environmental degradation and promote a healthy environment for all.  In high-density urban centres like Mumbai, it is essential to have eco-friendly construction. PrinceCare Realty's Zinnia project in Mumbai offers Green Home options in Mahim and promotes eco-friendly living in 2 and 3 BHK configurations in the hustle bustle of Mumbai.
Gold Pre -Certified Green Building
In India, the Indian Green Building Council (IGBC) is a voluntary and consensus-based program where they rate buildings as certified, silver, gold or platinum. It aims to make the country one of the leaders in green buildings and to facilitate the effective use of site resources, water conservation, handling of household waste and optimum material utilisation and design for healthy, comfortable and environment-friendly homes. PrinceCare Realty as a responsible business entity has made conscious strategies towards green initiatives. One of their flagship projects Zinnia, at Mahim not only markets luxurious apartments but also green homes in Mahim having received a pre-certified Gold rating.
A Must Buy For Homebuyers
1. Energy Efficiency benefits
The most important element of green building is energy efficiency. Higher levels of energy efficiency reduce carbon emissions from the home's own energy systems. Look for a home that has been certified as meeting strict energy-efficiency guidelines, like Zinnia by PrinceCare Realty which is Pre-certified Gold rating by IGBC in Mahim – West. According to the EPA, a single ENERGY STAR qualified home can keep 4,500lbs of greenhouse gases out of the air each year.
Green buildings are designed to collect and utilize natural daylight in the interior of the building so as to reduce the dependency of artificial lighting. All green buildings are designed to maximise this light and spread it effectively inside the building by special windows and locations.
All habitable places are well lit by daylight and also designed for Natural Ventilation to improve Indoor Environmental Quality. There has been the use of AAC walls, High SRI Paint on Roof & Energy Efficient Glass for Windows to reduce the External Heat Gain through Envelope, thus keeping your home cool.
Solar panels are provided to meet the power needs of the common area utilities of the households. Thus, reducing the dependency on the paid BEST/ Adani /Tata power resulting in electricity saving. Green buildings deploy efficient systems to save approximately 15 percent of power consumption.
2. Water efficiency
Green homes also help conserve one of our most vital resources – water. Features like water-conserving irrigation systems, reduced lot size and low-water-use landscaping and water-efficient indoor fixtures all contribute to the overall water efficiency.
Rainwater harvesting is one such step towards achieving water efficiency. 92 percent of the rainwater that falls on the project's boundary is harvested in rainwater harvesting tanks underground and can be used for non-domestic purposes. Water efficient fixtures in homes, flushing systems and garden irrigation system have a major impact on reducing the water bill for the resident. The project's water efficient fixtures like dual flush water tank, water efficient faucets and shower save freshwater demand by 40 percent.
3. Environmental and health benefits
Another goal of green building is to improve air and water quality within structures, as well as the productivity of their occupants. One survey report states that indoor air pollutant levels are about two to five times higher than those compared to outdoor air. Some of these pollutants, such as radon gas, are attributable to natural conditions, while others such as second-hand smoke are a direct result of human behaviour. However, many of these pollutants are a by-product of the materials used to construct or furnish the building. Volatile organic compounds, or VOCs, can cause serious health consequences in large enough concentrations. These chemicals may occur naturally, but they can also be manmade and are found most commonly indoors in products such as paints, solvents, carpets, cleaning products, and some household appliances.
The beneficial impact of Green Buildings is a manifold that includes not only the health of the occupants but also the economical maintenance of the same. Improved air quality and circulation positively impacts productivity and well being of occupants. On the other hand, the benefits of green buildings are immense for the end users in the long-run with the net energy savings being 15-30 percent, water savings being 30-50 percent in both landscape and bathrooms, better air quality in the surroundings, excellent day lighting due to design features, image enhancement of the project and reduced carbon footprint.
For instance, at PrinceCare Realty's Zinnia project in Mahim, key Green Initiatives include rainwater harvesting, efficient lighting systems, alternate energy of solar power, landscaping to enhance indoor air quality and eco-friendly building materials have been used.
So, if you are looking for a perfect blend of luxury and comfort in your search for apartments in Mumbai, PrinceCare Realty's Zinnia marketed by Centrum REMA in Mahim is the Green home option you should seriously consider for the future.
ALSO READ: Buyers And Office Occupiers Are In Favour Of Green Buildings