AskPorter's Pioneers Program To Assist Clients With AI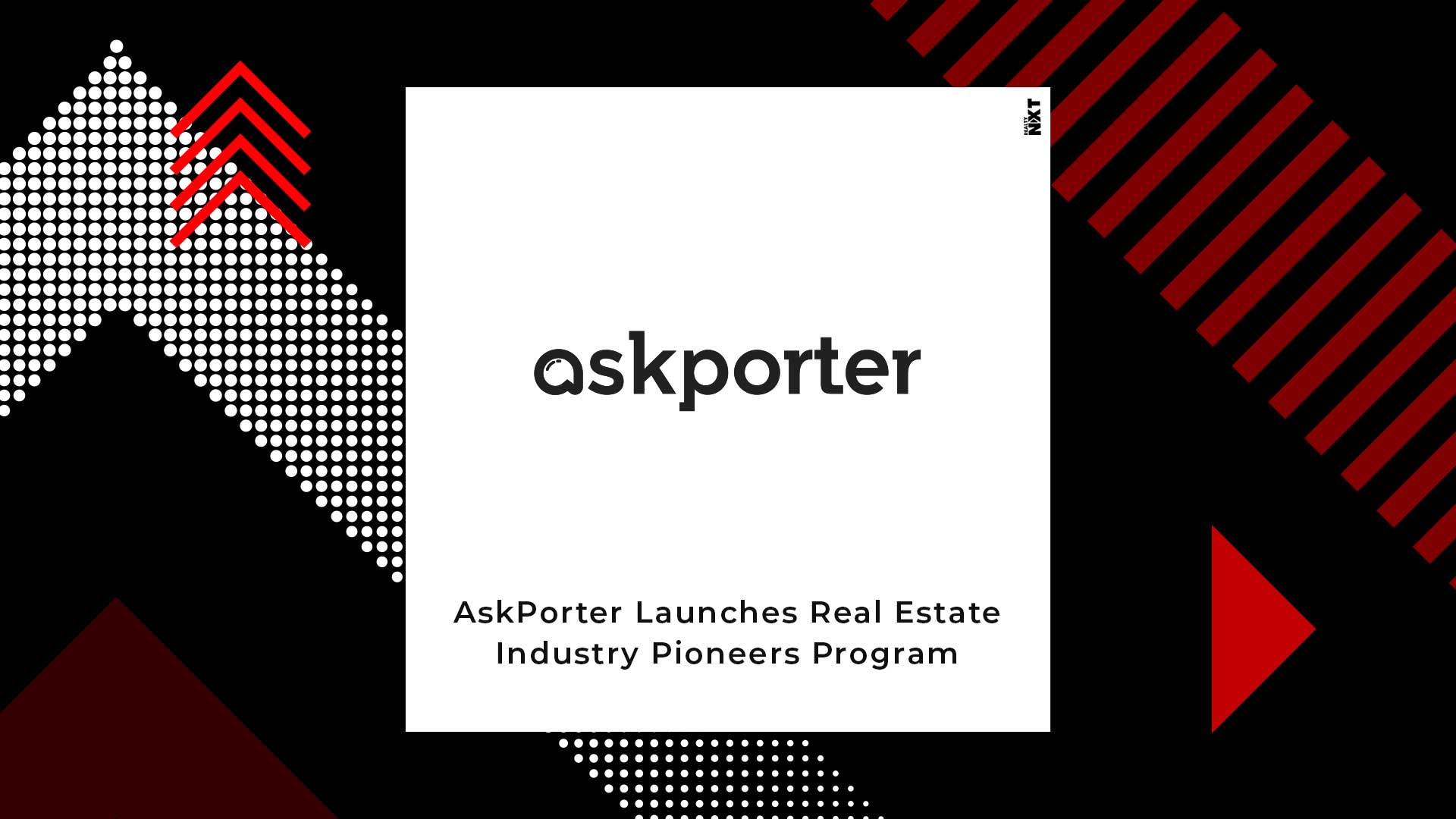 Proptech startup AskPorter launches real estate industry Pioneers Program that will eliminate mundane tasks and save time with the help of AI-enabled property management software platform
London-based AskPorter had secured investment from Google Assistant recently. AskPorter provides an AI-enabled (Artificial Intelligence) property management software platform. The platform has features to assist both tenants and property managers. The proptech startup has been focussing extensively on expanding its offerings to automate every part of property management. The company primarily aims to achieve two goals. One, they strive to automate repetitive tasks for agents. Second, the startup is developing machine learning capabilities off the back of the data logs they are collecting.
Adiuvo is one of the very first investors which shared standardized maintenance data to enable AskPorter to train their machine learning (ML) capabilities. Adiuvo is a maintenance services provider that has over 550 thousand units under management. AskPorter's core maintenance product is currently made functional and the startup is developing the rest of the products. AskPorter has launched the Real Estate Industry Pioneers Program. 15 leading real estate companies including Warwick Estates, F%ur, Let-Leeds, POD, and Wisag across the residential, commercial and specialist sector are the Porter Pioneers. These are actively using the AskPorter platform and working with the company to improve and develop it.
Over the period of the next six months, each of the Pioneers can benefit out of the customized platform that will cater to each of their unique requirements. the startup aims to deliver tailor-made offerings that will exclusively cater to each of the clients and their individual sector. The Pioneers Program is planned in three phases. In the first stage, the startup will 'Learn and Discover' key insights on the operations of the organization, KPIs and the way companies are managed. The second stage is 'Build and Refine'. At this stage, there is product development with regular client touchpoints as well as deployment to focus groups with user feedback and a constant series of improvements. The final stage is the Deploy and test stage where they will test the platform to each partner. This stage will be followed by a thorough review and final tweaks will be made to establish a long-term collaboration.
Stage One is in progress with the first group of investors. AskPorter's AI platform can help save considerable time for companies. AskPorter can streamline processes and eliminate the mundane and repetitive tasks. Colin Stokes, who runs both Adiuvo and F%ur, said that they are extremely excited to work closely with the AskPorter team as a part of the Porter Pioneers Program. AskPorter will design and build something that is bespoke to the companies. This will allow both the businesses to be taken to the next level. He said, "We intend to use it to replace all of our in-house systems eventually/in the near future."
The AskPorter team firmly believes that their AI technology will save time and money of their clients. Post the initial trial, the team will charge frees based on the savings achieved through the use of the platform.
Source: Forbes
ALSO READ: The PropTech Stories: BuildSupply Offers Customized ERP Solutions