REITs Should Focus On Tackling Issues Caused By Climate Change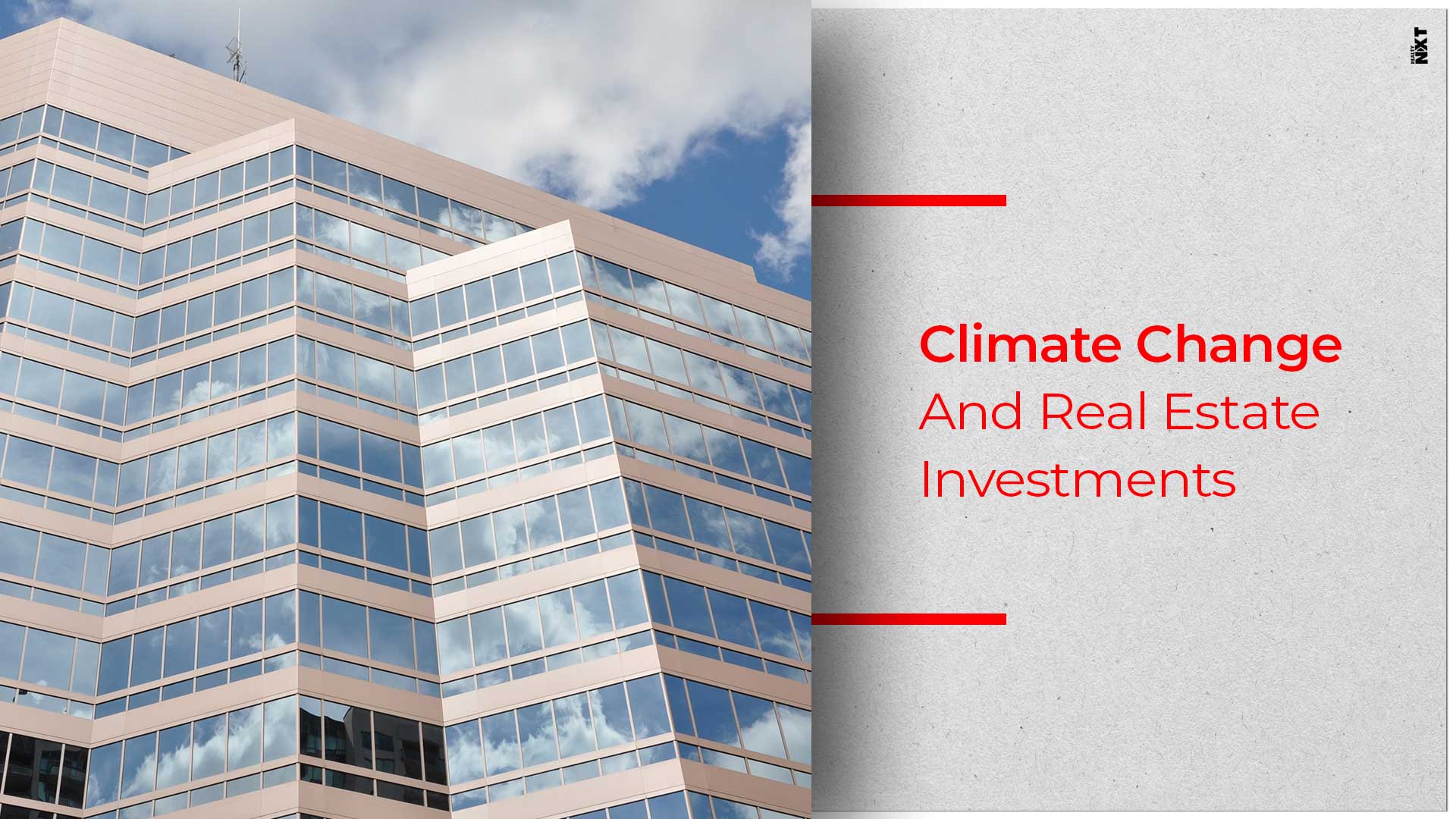 With the climate change having hazardous impact on the environment, it is high time that Real Estate Investment Trusts (REITs) adopt sustainable practices with minimal effects on the ecosystem
Climate change is already having an adverse impact on the environment. But do you know that climate change can also impact real estate investments? You will be surprised to know that climate change can actually affect real estate investments. According to industry experts, real estate investment trusts and companies that own income-producing real estate should be prepared to face the consequences if they do not shift their investment strategies to address the growing risks.
As per a 2018 report, 35 percent of the REIT properties are vulnerable to climate hazards, including flooding, typhoons or hurricanes, and coastal flooding and elevated sea levels. 321 REITs that owned 73,500 properties were analysed as a part of the research.
Climate analytics firm Four Twenty-Seven and real estate technology company GeoPhy published the report. Andre Shepley, Product Manager and Research Team Leader at Truvalue Labs, a provider of sustainability data analytics, said that there is an elevated risk for REITs that are close to sea level and coastal. This doesn't mean that investors who are up for investing in REITs need to distance themselves from this kind of investment. Environmental, social and governance (ESG) investment strategies in this sector are growing significantly. Property funds and REITs are more serious about implementing ESG strategies. 108 property funds and REITs made use of ESG strategies in 2018 with $272.4 billion in assets., according to US SIF: The Forum for Sustainable and Responsible Investment which is an advocacy organization. The figures denote a significant rise compared to 30 strategies and $24.4 billion in assets in 2010.
Sam Adams, CEO and Co-Founder of Vert Asset Management, an ESG asset manager said that getting more investors to invest on a sustainable basis will encourage more companies to adopt responsible behaviours. Adams said that the mission is to make sustainable investing easier so that more money is diverted into sustainability and public companies are encouraged to adopt ESG practices. New developments taking place in the right direction are attracting investors who want to incorporate sustainable REITs into their portfolios. He said that the team chooses the REITs that are most committed to sustainability out of all the publicly listed REITs in the world and then they buy and hold them.
FTSE Russell launched indexes so that investors can assess climate risk in their real estate portfolio. The FTSE EPRA Nareit Green Indexes provides a sustainable extension to the FTSE EPRA Nareit Real Estate Index Series. Tony Campos, head of ESG, Americas at FTSE Russell said that the green developed index evaluates the green building metrics within each REIT and then assesses them based on how well they score. The measurements on the basis of which structures are evaluated include energy use, carbon emissions and green building certifications. The companies with better green metrics are overweighted and the ones that secured lower scores are underweighted.
Vert Asset Management is looking for qualities like efforts to reduce greenhouse gas emissions, good corporate governance and green building certifications, among others. REITs are also assessed depending on how well they are adapting to risks like rising sea levels, floods, heat and water stresses and hurricane risks. Vert Asset Management is more inclined towards those REITs that are striving to address various issues in their portfolio.
Source: CNBC
ALSO READ: Buyers And Office Occupiers Are In Favour Of Green Buildings