The Shrinking Sq. Ft. Phenomenon Of Mumbai's Real Estate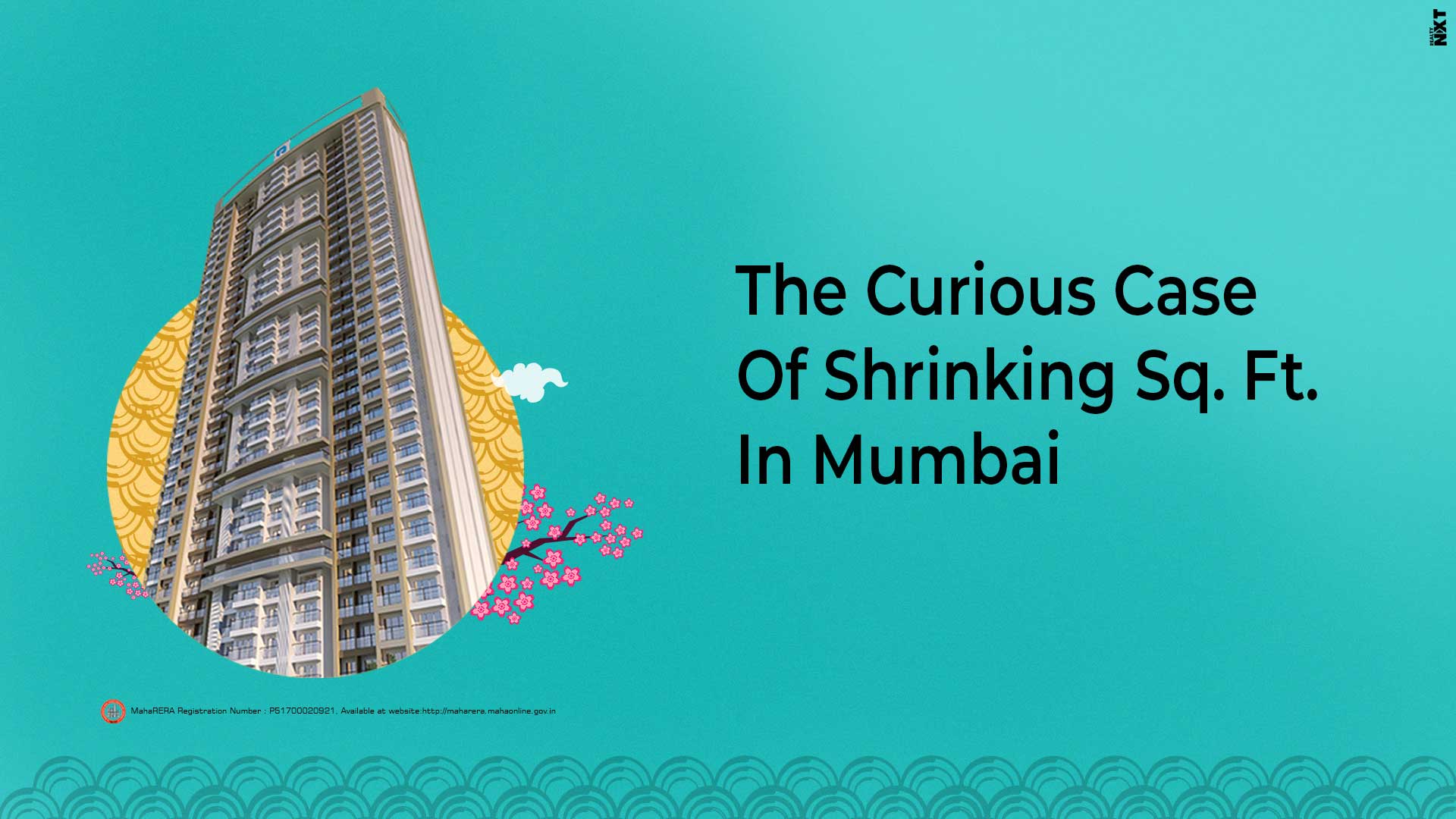 While buying a home, it is recommended that you invest in a big and spacious one to ensure that it caters to your family's growing needs and commands a higher return on investment
Size of 2 BHK flats shrinking in Mumbai………. Home sizes shrink in urban India….. Budget housing on a rise…
These statements have been making headlines since the past few months. If you have been wondering the reason, then, believe it or not, this trend of compact houses started taking over the housing market in urban India under the pretext of affordable housing. As the housing sales experienced a slowdown, the best way in front of developers was to lure homebuyers with affordable prices. In a bid to persuade homebuyers to buy homes, the prices were lowered but the size of apartments also decreased dramatically.
So is this justified? If you think yes, then be ready to absorb some more facts that will convince you how this 'budget housing' is not as profitable and lucrative for buyers as you had thought. In 2013, a home of your dream with 780 sq. ft. carpet area cost Rs 1 crore. Fast forward to 2019, the carpet area offered decreased by 200 sq. ft and the total carpet area stood at 580 sq. ft. Now, guess the price of a 580 sq. ft flat in urban India in the year 2019. 80 lakhs? 60 lakhs? 50 lakhs? Sorry, but the answer is Rs 1 crore. Are you shocked? Home sizes declined but the prices have not decreased whatsoever.
Now is it justified? Of course not! If you buy a smaller home and on the other hand, save a whopping amount, it makes sense. But a smaller home at the same price is a sheer waste of money. However, one thing is for certain. The residents of Thane are not compromising on their dreams. Raunak Group's Unnathi Woods Supreme located in Thane offers large carpet area at no extra prices. With a bigger home to accommodate the ever-evolving aspirations, every homebuyer should seriously consider owning a residence in Unnathi Woods Supreme where there is an abundance of 50 square feet extra spaces which is a rare phenomenon in a space-starved city like Mumbai.
Owning a home is one of the most important milestones in an individual's life. Stepping into your home, knowing that it belongs to you, brings immense satisfaction, pride and above all a sense of security. Having bought a home in Unnathi Woods Supreme, an individual does not have to compromise on the beautiful memories, delightful hopes and special moments that only a bigger home can gift. Located at the heart of Ghodbunder Road, a home in Unnathi Woods Supreme will let you host those birthday parties, gatherings and events which you have been avoiding for so long, thanks to cramped apartments.
50 square feet of extra spaces in your home means that you can finally realise your dream of hosting grand parties at your home or just have a cosy place all for yourself and spend those precious weekends engrossed in singing, painting, dancing or any other art form that was long being neglected due to lack of space at your home. While you settled for a smaller house all this time, now you have the privilege and luxury of choosing how to constructively use extra spaces at home.
A bigger house will not only have sufficient space but will also attract a higher return on investment in future. So if you are confused about whether to compromise on space or not, you can safely go ahead with the bigger house thoughtfully designed by Raunak Group for homebuyers who are in pursuit of luxurious and spacious homes.
ALSO READ: Raunak Group Launches "Choose The Government, Choose The Offer"