4 PropTech Innovations To Enhance Physical Spaces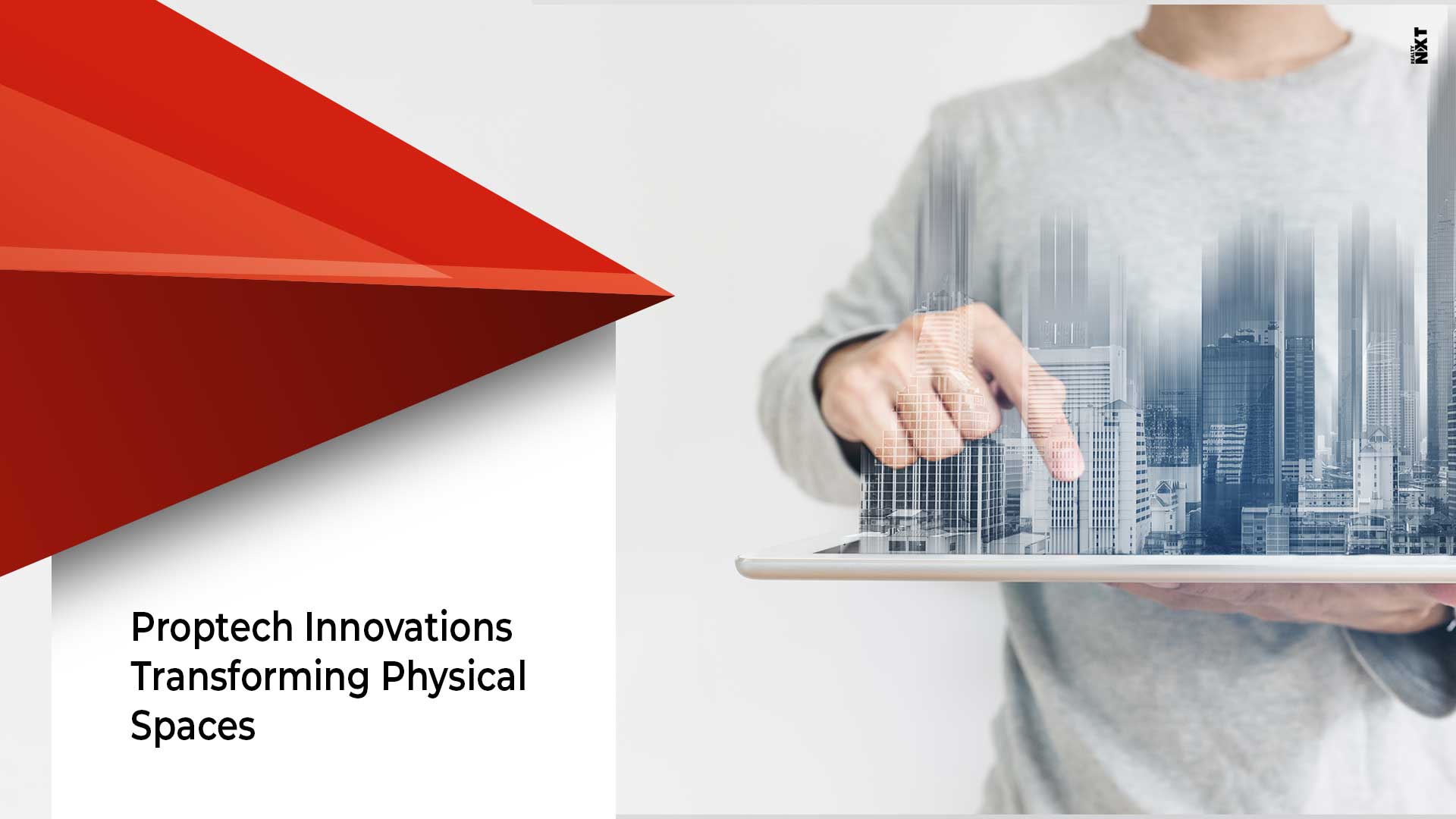 Proptech innovations will elevate the living experience and change the way we interact with physical spaces
The concept of digitalisation is not something new. Technology has literally taken over all the industries and real estate is transforming by leaps and bounds.  Proptech innovations are changing the way we interact with spaces. From searching for properties to finalizing the transaction, technology has played a vital role in all the stages.
Here is a look into how the proptech innovations are taking huge strides in the real estate sector:
Proptech And The Mobile
All the technological developments and innovations have found their way through mobile phones. Want to adjust the temperatures in the buildings? Property managers can do that just with a click of the button no matter where they are physically located. People's expectations from the proptech have also increased. Just when they come to their home, they want the cell phone to send a signal to open the garage door, turn the lights on upon their entrance and adjust the temperature while greeting them with their favourite song when they walk in.
Commercial real estate is no different. Applications and software give commercial real estate tenants access to real-time public transportation tracking and smart building access. The tenant experience remains at the centre of all the offerings. Landlords have long been looking for ways to enhance the tenant experience.
Voice Command
In the near future, we can see property tech being dominated by voice-activated products. Applications on phones will slowly be replaced by voice-activated digital assistants. Command your instructions to Alexa, Google Hub or Siri and see how the building responds to your orders right away.  While renting spaces, owners must make sure that the spaces are tech-integrated. No matter for what purposes tenants utilize the spaces, integration of technology will certainly elevate the tenant experience to a whole new level.
Goodbye To Outdated Offices
Co-working is the new trend gaining a huge response, especially from the millennials. The main highlight of co-working spaces is flexibility and this feature helps to reduce wastage of resources.  There is more scope for interaction with like-minded professionals. Coffee shops, community events and private rooms for meetings throw up tremendous opportunities for interaction. To cite an example, WeWork tracks data so that they can analyse how the spaces are utilised. This will ultimately help in delivering top-notch tenant experiences.
High-Tech Cars
Self-driving cars, high-tech car features and other driving services are changing the way people commute to and fro from various places. As commuting options are becoming increasingly advanced, buildings should also be equipped to accommodate these modern developments. Bigger and easily accessible drop-off areas in front of apartment or workplace can immensely benefit the customers. Geotracking can enable retailers to identify where their customers are coming from and going to after they park and go ahead with their shopping.  
Source: Forbes
ALSO READ: The PropTech Stories: BuildSupply Offers Customized ERP Solutions