How Environmentally Conscious Is India's Real Estate Industry?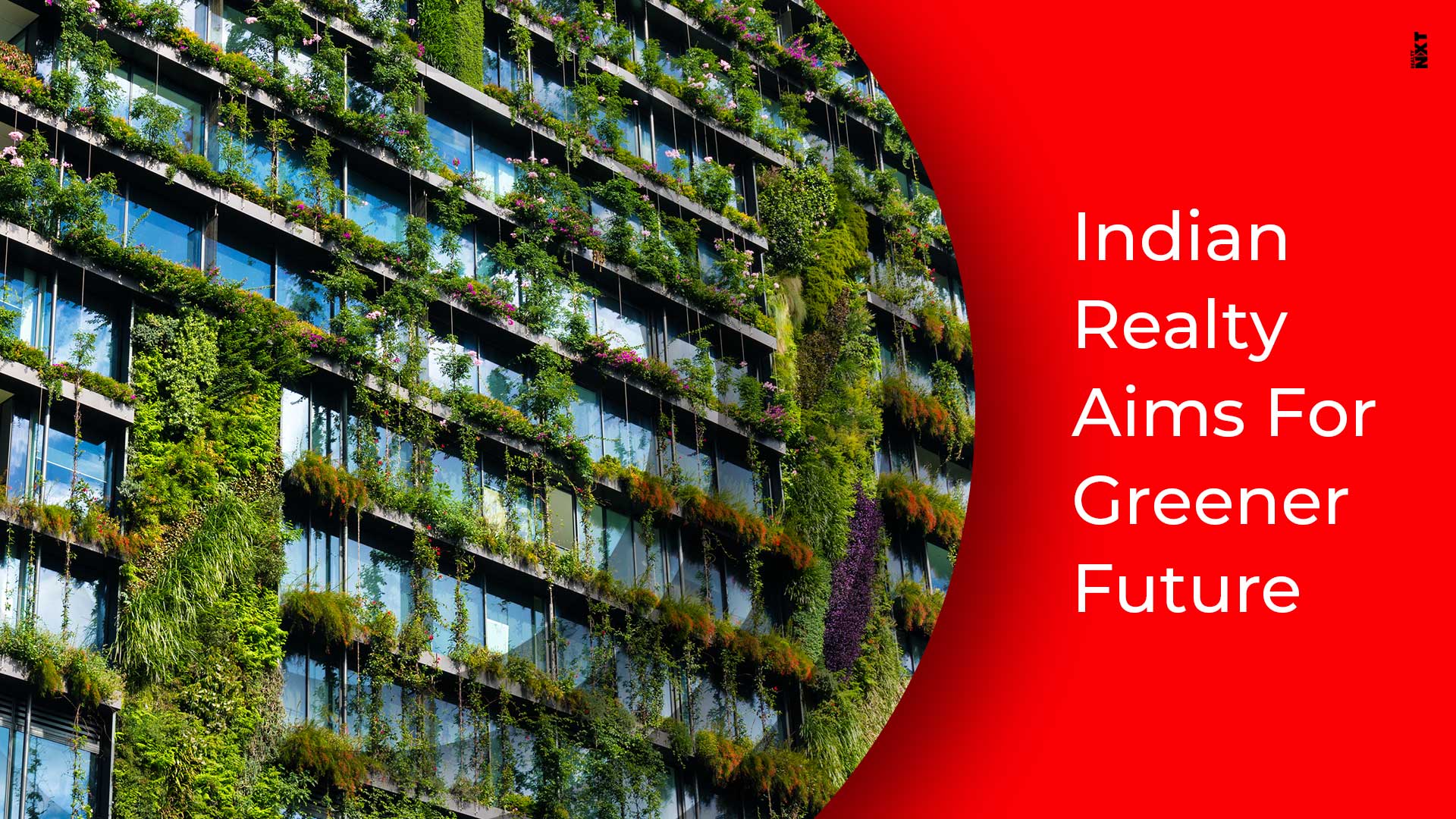 On this world environment day, we take a look at how India's real estate industry is adopting eco-friendly practices
India's real estate industry is taking new leaps and is growing by the day in terms of its construction technology. But like every side to a coin, this too has its own pros and cons. According to the Global Construction Sustainable Materials Market Research Report 2019, 23 percent of air pollution is caused by construction and related activities. Green projects have made their way into the industry, but they are very few in number.
Green projects are no doubt gaining importance in India. They cause energy efficiency, less water usage, better indoor air quality, improved acoustics and green roof systems are some of the features of a green building.
According to Ashok Mohanani, Chairman, EKTA World, "The concept of green construction is brought into consideration with the positive and negative effects on the natural environment, as well as the residential projects. The motive of this concept involves planning, design, construction, and operations of buildings/projects, foremost considerations like energy use, water use, indoor environmental quality, material section and the building's effect on the society and its surroundings."
Mohanani added, "Green construction theme is not a very common term amongst the homebuyers. However, it is a progressing notion within the residential as well as the commercial sector. Most of the residential township projects are being designed keeping in mind the green construction procedure considering the necessity of the township project in the long run."
Today's homebuyers are environment conscious and developers are also positioning their project as green buildings to lure buyers who love to boast of having contributed to the environment by opting for a residence in eco-friendly construction. CREDAI's recent initiative will further set motion to the development of green building projects in India.
While the initial construction cost might be slightly on the higher side, the long-term benefits make these projects worth investing. Mohanani spoke in-depth about them.
"The construction costs are the same as a normal building. Sometimes, developers charge homebuyers a little more as they would need a particular material for the green construction. On the other hand, a regular building's expense will not stop after its construction since capital will always be spent on maintenance, renovation, operation or even demolition. Green construction is sturdier and the investment is 10 times more lucrative," Mohanani stated.
A green project would ensure that the consumption of energy is cut down significantly. Buyers can save a huge amount on electricity, water and other utilities. In the long run, you will realise that there is minimum wastage of resources and can achieve savings of as much as 15-25 percent on power bills. Mohanani bifurcated the types of efficiencies into water and energy. For water efficiency, he said, "Green construction avoids wastage, for example; recycling of rainwater and greywater and using it for toilet flushing."
For energy efficiency, he said, "Green construction saves more energy vis-à-vis buildings that are built out of bricks. It depends on all renewable energy resources such as solar power, hydro-power and wind power for generating electricity." He stated that a green project ultimately helps preserve infrastructure in the surrounding areas.
India ranks 2nd after the United States of America in terms of the number of green technology projects and built-up area. But, this does not account for even 5 percent of the total green building footprint in the country. The major obstacle that has hindered large scale construction of green projects is the lack of incentives to developers. Rehan Merchant, Managing Partner of Mittal Merchant agreed and opened up about the obstacles in detail.
"A green building requires LEED certification which is not implemented by every developer and it is not made mandatory by the real estate industry. Builders lack incentives to go in for LEED certification due to lack of incentives and benefits by the government. One of the major obstacle that developers face is the certification cost of obtaining the LEED certificate. This LEED certification includes solar water heating system, waste management, water treatment, etc. Although construction of green buildings has gained acceptance among the developers this can further be encouraged by introducing it to the tax incentive system. Furthermore, these beneficial policies should be standardised and introduced to the real estate fraternity," Merchant said.
"As a developer, we have done a gold LEED certified project and we feel if these beneficial policies are made mandatory this will uplift the efficiency with which buildings use resources like water, energy and construction materials eventually reducing the impact on health and the environment," Merchant added.
Mohanani elaborated on the steps to make sure a project is environmentally friendly, "A builder has to take into consideration the sustainability features in all the phases of designing and planning the procedure of the project. This should be followed by the construction and production of building materials. Safe and environment-friendly building materials and products like grass crete, hempcrete, bamboo and recycled plastic must be opted for." He also mentioned that the health and comfort of users, occupiers and visitors must be on high priority.
According to Shabbir Kanchwala, Senior VP of K Raheja Corp, green projects are not easy but the end results are worth the extra efforts. Kanchwala added, "A vast amount of detailing goes into the building of any Green Project, but the results are manifold and sustainable both concerning the environment and individual health, with energy conservation being one the most efficient outcomes. Green projects help preserve a significant portion of the natural environment around a construction project, residential or commercial."
In the end, it can be said that all is not gloomy from the government's end either. The state governments of Uttar Pradesh, Rajasthan, West Bengal, Jharkhand, Haryana and Andhra Pradesh have taken various initiatives to encourage more developers to step up and join the green building movement. Pune Municipal Corporation (PMC) and Pune Metropolitan Region Development Authority (PMRDA), Government of Maharashtra offers an additional FAR of 3 percent, 5 percent and 7 percent for green buildings rated as Silver, Gold and Platinum respectively by IGBC.
The Indian builder community does care about the hazards of construction on the environment. It can be safe to say that in the near future, there will be an increase in green projects. Both homebuyers and developers are taking small but significant steps to embrace green projects.
ALSO READ: Gone Are The Days When Homebuyers Opted To Wait For Possession