Square Yards' Real Estate Events End With Billion Dreams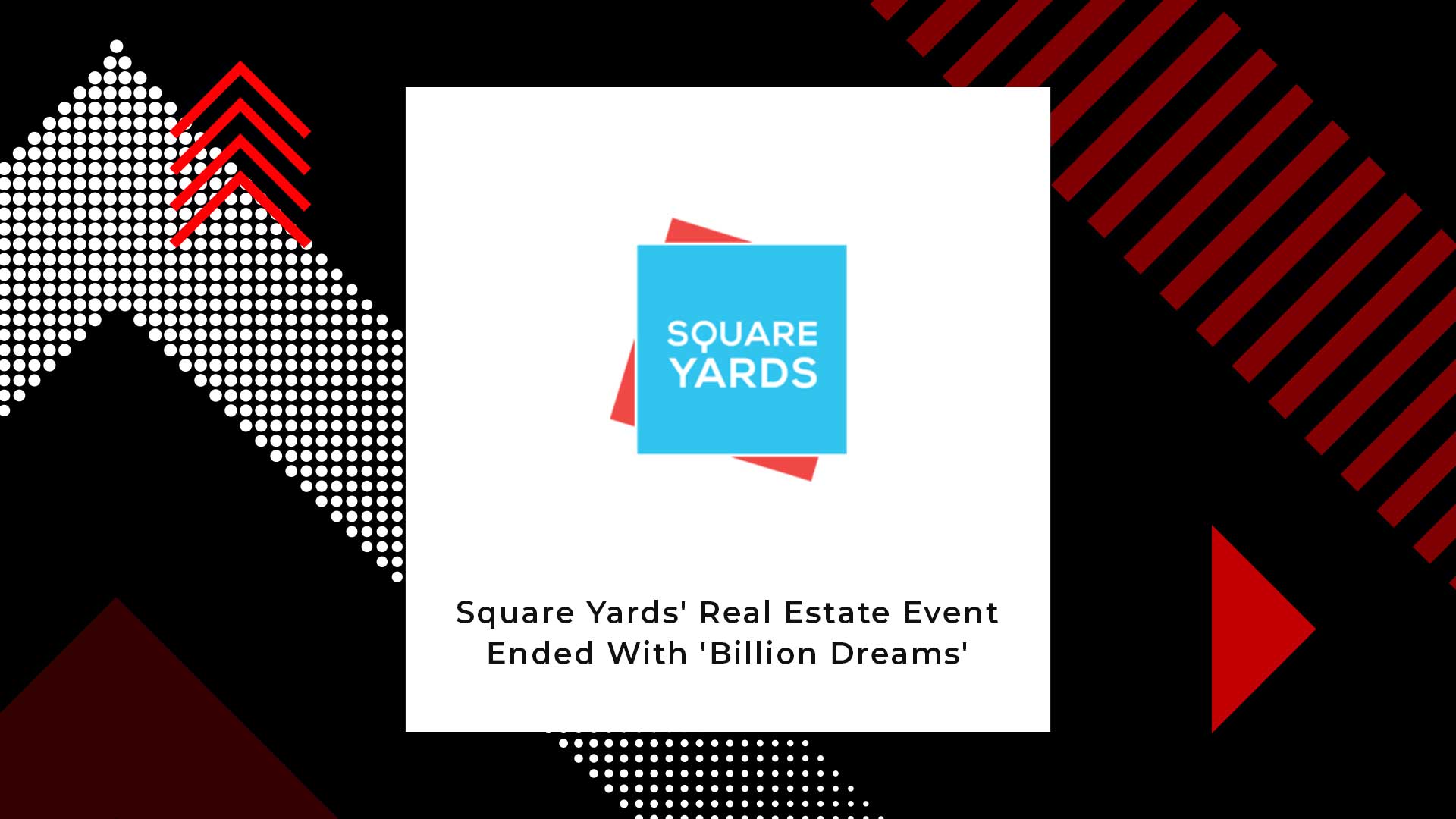 Homebuyers spoilt with choices as Square Yards organizes real estate events across the country as well as overseas. The fourth and final event of the series came to a close with Billion Dreams
India's largest proptech company Square Yards has successfully closed its mega global real estate roadshow calendar 2018-2019 with Billion Dreams which was the last of a series of 4 events held in 10 cities across India as well as the UAE, Oman, Qatar, Bahrain, Singapore, Hong Kong and Australia. The events were held on 24th, 25th and 26th May 2019. The event 'Billion Dreams' saw the participation of more than 6,500 home seekers buying 670 properties worth a massive Gross Transaction Value (GTV) of over Rs 400 crore. All the four events combined saw a footfall of 25,500 home seekers across 8 countries. 2,950 Properties worth a Gross transactional value of Rs 1,830 crore were sold.
Tanuj Shori, Founder and CEO, Square Yards said that this was a first in its kind exercise wherein they were able to successfully morph real estate sales into well-crafted brand campaigns fuelled by viral digital blitz, eventually leading to a frenzied sales velocity akin to FMCG. Azadi Tour was the first season that started in August 2018. The real estate event was designed around India's Independence Day celebrations. The event was named Azadi Tour as it promised home seekers freedom from rent, brokerage and the stresses of house hunting. Azadi tour was held in 16 cities across the world and lasted for 3 days. around 950 transactions worth Rs 600 crore were generated during the 3-day tour.
The second event was held on the 2nd and 3rd of November 2018 called 'Apne Ghar Diwali'. 5,500 home seekers bought 500 properties worth Rs 350 crore. The first event in the year 2019 and the third event of the series was known by the name 'Love by Square Feet'. The event was themed in sync with the Valentine season and was held between 15th and 17th February. The event was all about gifting a brand-new home to one's partner. Around 6000 buyers ended up booking 825 properties with a Gross Transaction Value of Rs 480 crore. Square Yards rolled out various online marketing campaigns that got about 200 million impressions. A whopping one million home seekers registered to show their interest.
What lured the buyers towards these events were the heavy discounts on the latest projects of top Indian and international property developers. Square Yards ensured lowest price guarantee on properties at these events accompanied with on-spot loan approvals. The global real estate fests organized by this proptech startup has also helped developers to clear their inventory.

Source: Business Standard
ALSO READ: Square Yards Co-Founder In Praise Of RERA And Its Impact