NBFC Crisis To Impact The Recovery Of Real Estate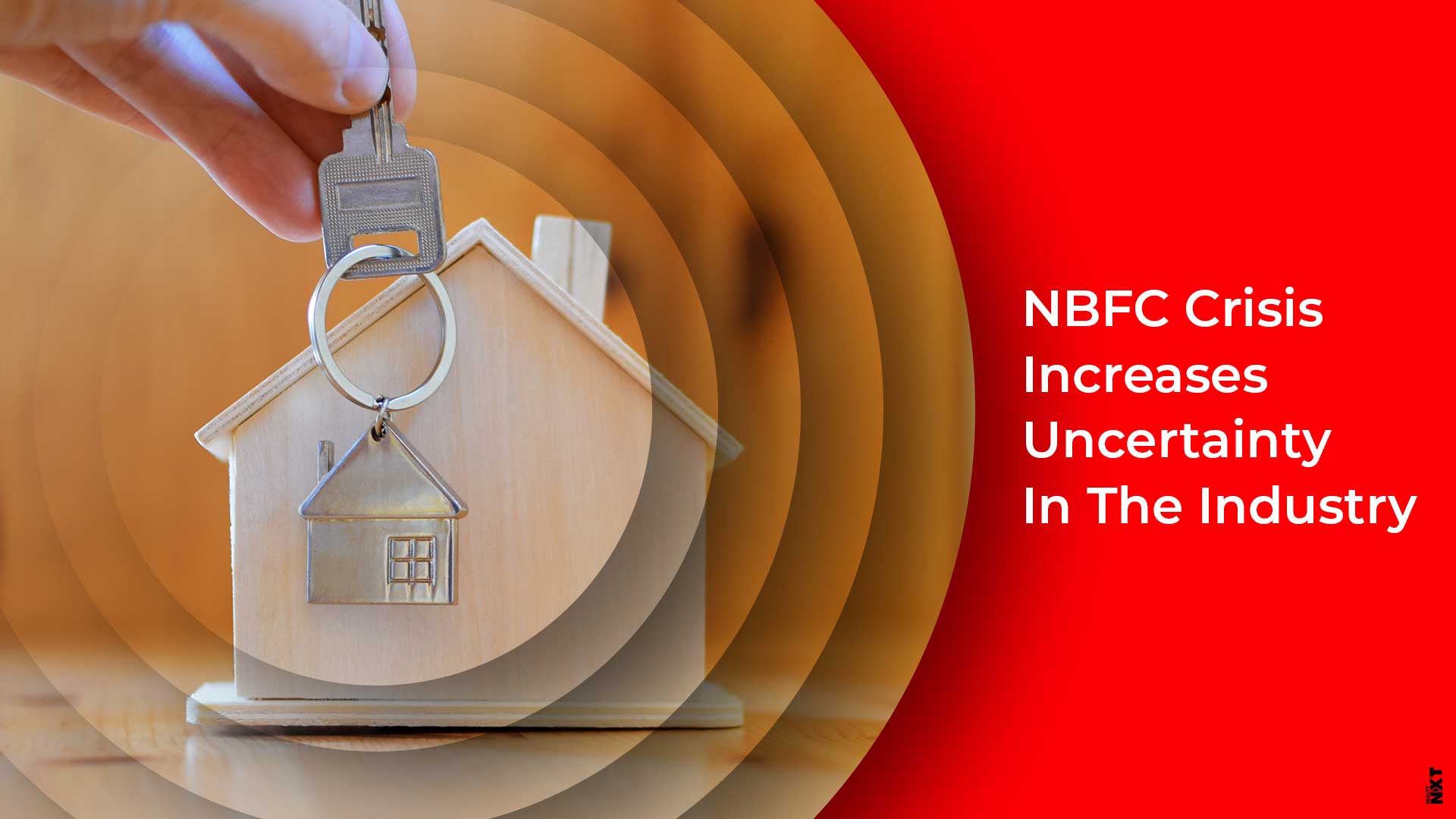 Following the DHFL downgrade, the NBFCs are hit with a crisis which will slow down the real estate sector
Dewan Housing Limited's (DHFL) recent downgrade has further raised concerns regarding the funds flow from the non-banking finance companies (NBFCs) to the real estate sector. the funding issues will badly hit the real estate sector's revival and will adversely affect the property prices. DHFL  defaulted an amount of Rs 1,000 crore on interest payment to its debenture-holders.
Samantak Das, Chief Economist (research and REIS, India), JLL said that the Reserve Bank of India (RBI) is the custodian of the financial stability of the economy and hence the industry expects it to come up with specific measures relating to the crisis and not just stop after providing liquidity to the system. The Managing Director of an international NBFC noted that funding to the real estate sector has declined by 80 percent since September 2018 with the average ticket size dropping by 60 percent in the last six months. The NBFC sector was on its way to recovery with funds such as Xander, KKR and Tata Capital allocating capital to select builders. However, the lending was based on stringent credit norms. The industry saw a rise in entity level investments rather than project level investments.
The residential real estate sector witnessed some favourable outcome as listed builders registered a good profit for the last quarter of FY19. The housing sales that rose 28 percent across the top 7 cities since the last one year is proof of how the residential sector is gradually recovering. NBFCs play a huge role in providing the much-needed capital to developers. The share of outstanding credit to developers rose from 36 percent in FY12 to 58 percent in FY18. This shows how NBFCs are more important than the commercial banks. The DHFL downgrade is further going to dry up funding to the real estate sector which was really optimistic after the recently held polls.
Subhash Udhwani, Founder of real estate focused boutique investment bank Elysium Capital said that recent developments in the NBFC sector have increased uncertainty in the real estate financing. Banks' lending to the NBFCs has declined over the past few quarters. A fund manager said that the real estate is looking tricky as NBFCs are contracting. Banks are not lending to the real estate sector in spite of being in a position to supply enough funds.

Source: Economic Times
ALSO READ: The National Commission To Handle Consumer Disputes