New Demand For Houses Identified Under PMAY Scheme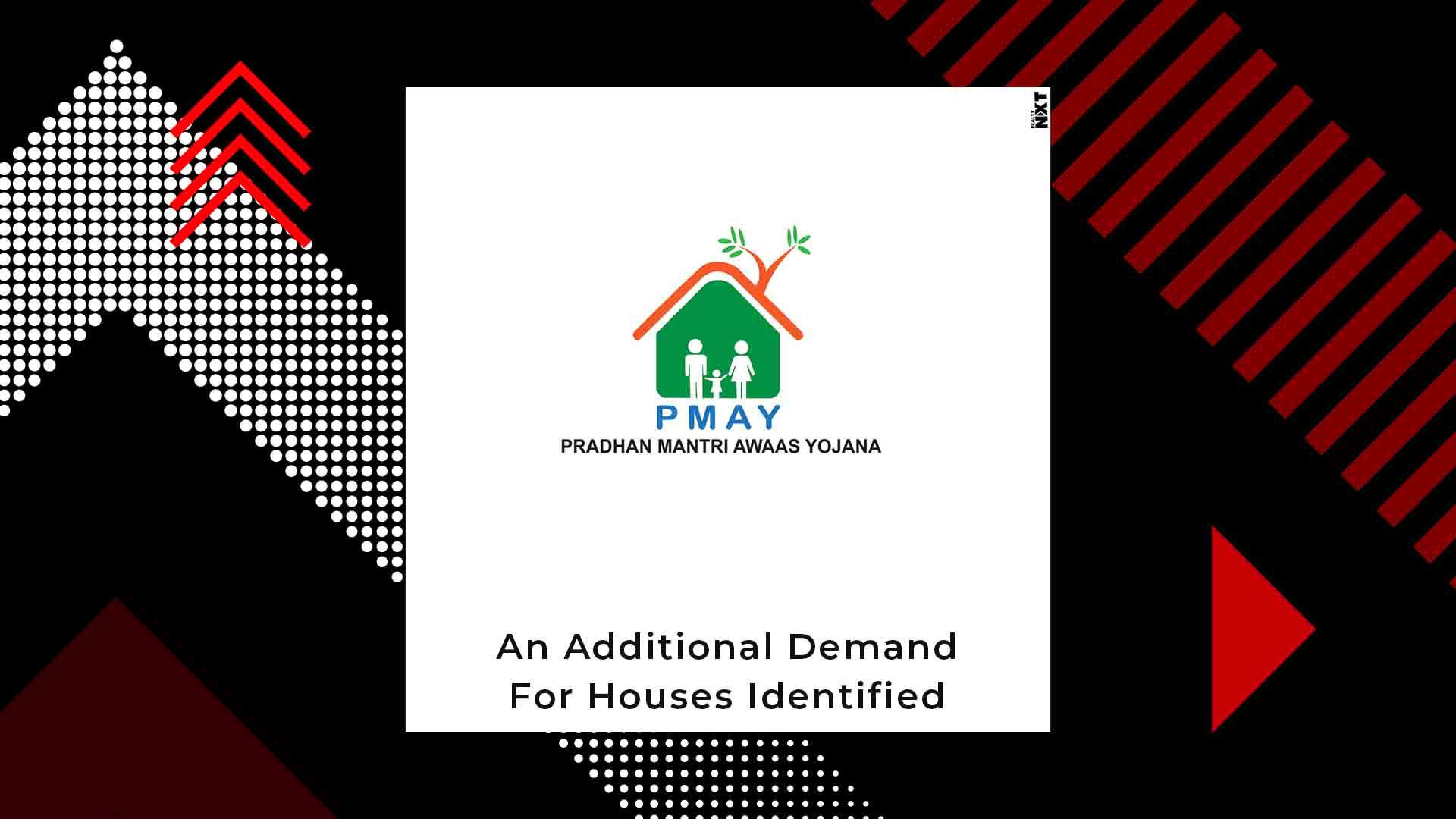 As the PMAY is in full swing to achieve the set target of providing housing for all, additional demand for houses have been identified in a recent survey
A new survey has now revealed that there is an additional demand for houses with 3.54 crore prospective beneficiaries identified. With the numbers surging up, it is unlikely that the Modi government will achieve the target of "housing for all" by 2022.
Social activists are of the opinion that housing schemes like these don't have a deadline or cut-off date as the demand might increase in the future owing to many factors like people moving out of old families and seeking a new house.
Of the total 3.54 crore households that account for the additional beneficiaries, Bengal has the highest demand with the number standing at Rs 58 lakh. The Pradhan Mantri Awas Yojana was launched in the year 2016 and the scheme aimed to provide pucca houses to 2.95 crore rural households by 2022.  The Union Rural development ministry in collaboration with the states in 2011-12 had conducted the socio-economic caste census. The beneficiaries were identified from this census.
However, the state governments argued that the prospective beneficiaries cannot be identified just on the basis of the SEEC survey. This would result in many eligible households being left out of the list. In 2017, the states conducted their own surveys individually which ended in the first week of March this year. The new surveys called Awaas Plus have added 3.54 crore more houses to the revised list.
N.K Sahu who headed the SEEC observed that the demand had risen because of the division of families. He said that in the last 7 to 8 years, many new households have merged because of marriage, separation and various other reasons. However, Sahu has warned that state governments sometimes demand more resources under the garb of newly identified beneficiaries. Hence it is necessary to get the findings of the survey verified by the Centre.
P.V. Rajagopal, chairman of the Ekta Parishad said that the pool of targeted beneficiaries will keep expanding due to the emergence of new families and divisions in the existing families. The government's target was to build 1 crore houses by March 2019. Currently, over 80 lakh houses have been built.
A major obstacle in achieving the targets is the landlessness of the prospective beneficiaries. of the total 1 crore, nearly 4.22 lakh households among the targeted were landless. Over the past three years, the government has provided land to 92,000 households. As of June 3, 3.48 lakh houses were yet to be sanctioned by the state governments. These included the prospective houses for the remaining 3.3 lakh landless families. 1.95 crore houses are remaining from the original list to be constructed in the next phase. But some states clarified that they had already given houses under their own schemes to 38 lakh families. So the PMAY has to shoulder the responsibility of building only 1.57 crore houses in the second phase.

Source: The Telegraph