Top 10 Co-Living Space Providers In India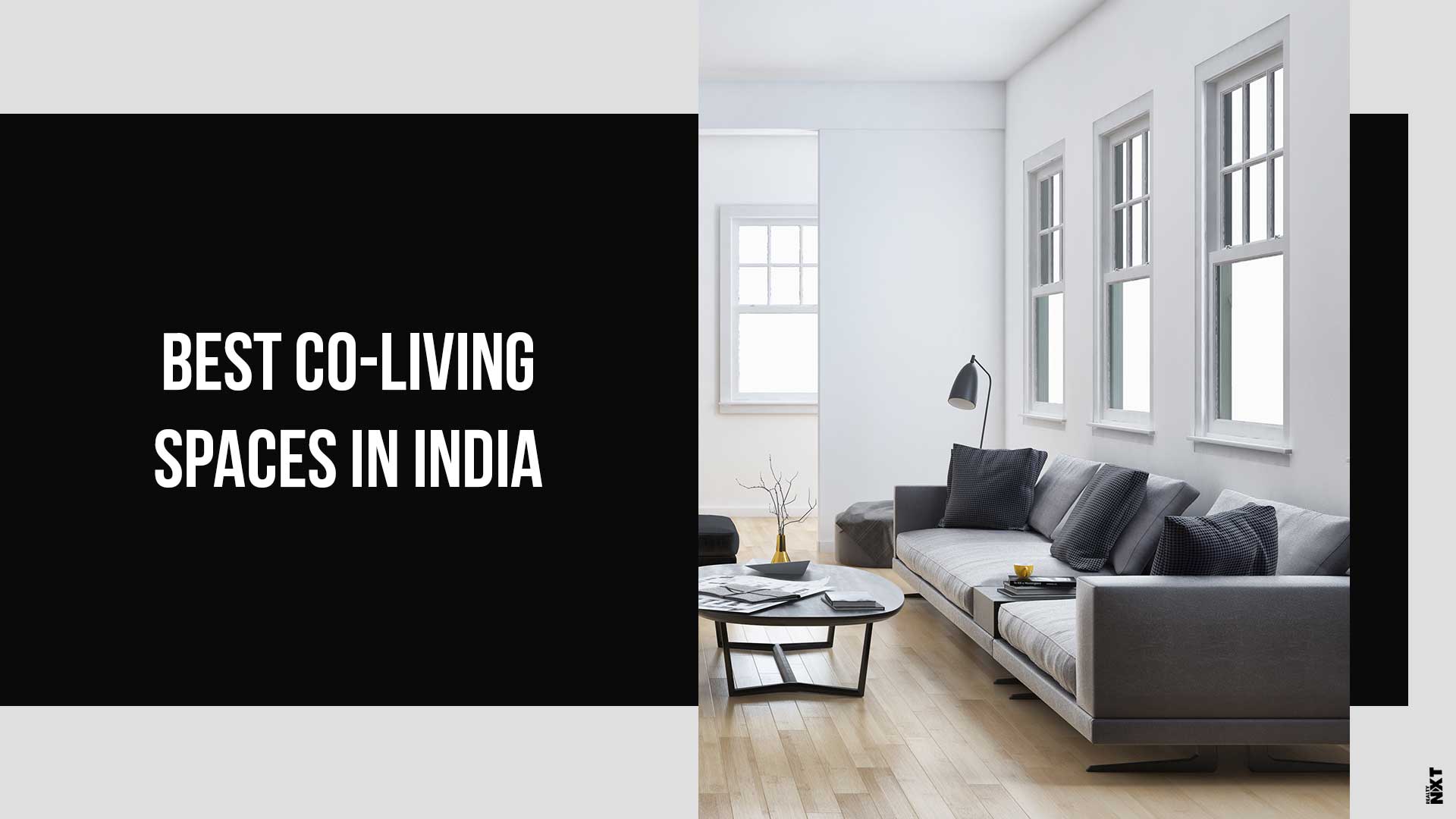 Millions of students and young working professionals are migrating to several metropolitan cities every year for better educational and career opportunities, thus increasing the demand for co-living spaces in the country
The demand for shared spaces by the younger population has seen a huge growth in the last few years. Due to sky-high rental prices of apartments and strict landlords, millennials and Gen Z are looking for more flexibility in terms of their living culture and budget-friendly accommodation. Thanks to the concept of co-living, which provides shared spaces for those who want a hassle-free life in the comfort of their own privacy or with people who have common interests. RealtyNXT lists some of the best co-living spaces in the country below.
1. NestAway
Founded in 2015 by Amarendra Sahu, Smruti Parida, Deepak Dhar and Jitendra Jagadev, NestAway was the first company to step into the business of co-living spaces. With their aim to create easy living spaces for everyone, they have over 39,600 tenants across 10 cities of the country. With attractive prices, they offer private/ shared rooms, flats and villas that are fully furnished. Residents do not have to pay any brokerage and the security deposits are minimal. They also help homeowners to get verified tenants and manage all paperwork for the rent agreement. With their referral policy, one can earn up to Rs. 10,000. They plan to start a Smart Lock service which will ensure a safety locking system for people using NestAway service.
2. Oyo Life
After being the world's fastest growing hotel chain spread across 800 cities, Oyo has started Oyo Life, an affordable living solution for those moving into a new city. With no owner interference and 24 hours service, Oyo Life is operating in Bengaluru, Mumbai, Gurugram, Pune, Kolkata, Noida and Chennai. Their price starts at only Rs. 6,000 and do not charge any brokerage fee. Tenants have to pay a security deposit of only one month and their rooms also have extra spaces for yoga and meditation. They also provide kitchen utilities and 24-hours power back-up.
3. CoHo
Born out of the mind of an IIM-A alumnus, Uday Lakkar and his team of highly intellectual people, CoHo provides ready-to-move-in shared accommodations to students and working professionals in cities like Delhi, Gurugram and Noida. It was launched in the second half of 2015. Residents are provided with high-speed Wi-Fi, pool table, regular housekeeping and a CoHo support app that keeps track of all the issues to make it easier for the residents to list their needs and grievances. They provide villas, apartments and dorms as per the requirement. They also organize events and fun-filled community sessions which makes CoHo one of the most sought after co-living spaces.
4. Stanza Living
Currently operating in Indore, Vadodara, Bengaluru, Noida, Pune and Dehradun, this Delhi-based startup has provided accommodations to over 20,000 students. Not just good food and comfortable rooms, they also have the facility of a 24-hour open kitchen, common lounges with TV,  and many more fun-filled weekend activities so that students have interactions with each other and also lead a stress-free life. They also organize Stanza Social and Stanza Springboard events for the students.
5. StayAbode
Started in 2016, this startup provides affordable co-living spaces in Bengaluru. Some of its best features include paying a 3-month deposit upfront instead of the mandatory deposit rule in the city, laundry services and an all-inclusive rent which means that residents do not have to pay extra charges for electricity, Wi-Fi and housekeeping. They also provide pet-friendly accommodations and a community manager is designated for every StayAbode home.
6. CoLive
Started by Suresh Rangarajan in 2016, CoLive operates more than 75 properties in Bengaluru. It provides homes near IT and business parks equipped with modern safety features which include facial recognition based key management. They have housing solutions for single or married professionals. Residents can also use the co-working arena and community kitchen. For recreational purposes, they also have a cinema and sports arena, unlike any other co-living space.
7. ZiffyHomes
Known as India's first "technology-driven home rental marketplace", ZiffyHomes started in 2015. Headquartered in Gurugram, what makes it unique is that it allows online rent payment and the freedom to move across homes. Scheduling visits and booking of rooms can also be done online. They have revenue growth of 20 percent per month. Apart from operating in Gurugram, Noida and Delhi, they are also expanding in Bengaluru, Pune and Hyderabad.
8. YourSpace
Beginning its operations from 2016, YourSpace offers 1200 beds over 11 cities across the country. What sets them apart is that they provide gym facilities, walk-in closets and personal washrooms apart from other essential requirements of students like the Internet, food, furniture and security.  It has its presence in some of the prime locations of cities like New Delhi, Mumbai, Noida, Pune, Jalandhar and Chandigarh. Their primary focus is to provide the best living space for bright and meritorious students who move to a new city for higher studies.
9. Placio
This Noida based startup provides paying guest (PG) and hostel facilities exclusively for students. It was started in March 2017 by its founders Rohit Pateria, Ankush Arora and Atul Kumar Singh. To their surprise, their turnover was over Rs. 10 crores in a span of five months. The fact that they have professional chefs and dieticians so that the students get nutritious food and maintain a healthy lifestyle, makes them stand out from the rest. They have also started Payzello, a system for students to manage all their banking activities which includes saving, controlling and paying with the Payzello Card.
10. SimplyGuest
SimplyGuest is a Bengaluru based firm that provides housing options for singles, couples and working professionals. They also have hostel facilities, studio rooms, private flats and their services include amenities like internet, power back-up, domestic help and laundry facilities. What adds on to their brand value is the parking facility that is available for anyone who owns a vehicle. They also have a section on their website known as the SimplyGuest Store which gives various products on rent like bicycles, laptop tables, etc.