Branded Players Gain As Buyers Become Brand Conscious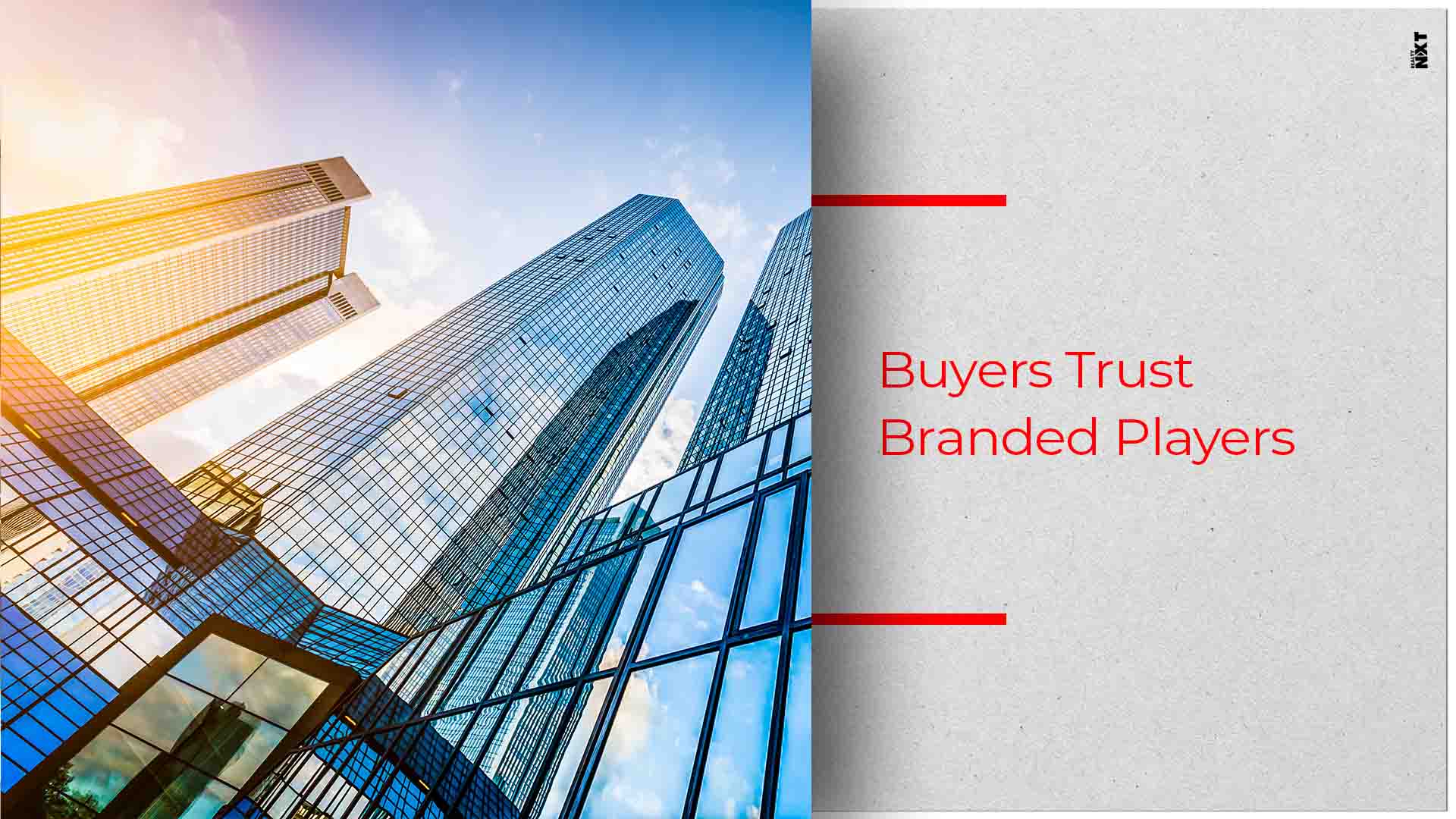 Branded real estate players have started dominating the real estate sector as homebuyers have become more cautious
If a report released by ANAROCK is to be believed, branded real estate developers accounted for more than half of the total housing supply in the year 2018. This shows that housing demand is driven by those having better execution track record than fly-by-night developers. According to property consultant ANAROCK, homebuyers have become cautious and are consciously investing in projects by branded players. There are hundreds of housing projects stuck across major cities of the country and buyers don't want to risk their money by investing in projects that might invite troubles in future.
ANAROCK stated that branded developers are those who have been in the industry for a decade or more. Even developers with sizeable areas under development locally or pan-India qualify to be termed as branded developers. Newly-formed entities that are a part of large conglomerates also have been included. Prashant Thakur, Director and Head – Research, ANAROCK, said that a real estate developer's brand name wields considerable clout in metros as well as tier II and tier III cities. of the total housing supply in 2018, real estate players with high-recall brands accounted for 56 percent share of the total supply.
From a 42 percent share in 2015 to 56 percent in the year 2018, supply by branded developers rose significantly. India features among the top three brand-conscious nations globally. However, if you think that this quest for branded players is limited to just the premium and luxury segment, you are wrong. The affordable and mid-segments which have been attracting a huge demand of late are also dominated by branded real estate firms.
ANAROCK pointed out that the highly-established developers are known to conduct thorough research on their locations and are in a position ton aptly pinpoint the most happening growth corridors. Also, another important factor is the financial capability of the branded players to execute the projects.
The report added that demonetisation, Real Estate Regulatory Authority (RERA) and Goods and Services Tax (GST) immensely helped to keep a check on unregulated practices and their practitioners. Small developers were the most affected. Low sales and lack of capital compelled several smaller developers to exit. The industry also witnessed consolidation via mergers, acquisitions, and joint developments with larger organised players.

Source: Moneycontrol
*Updated on 17th June 2019
ALSO READ: Top 10 Real Estate Builders In Mumbai