Top Reasons To Buy A Home At A Young Age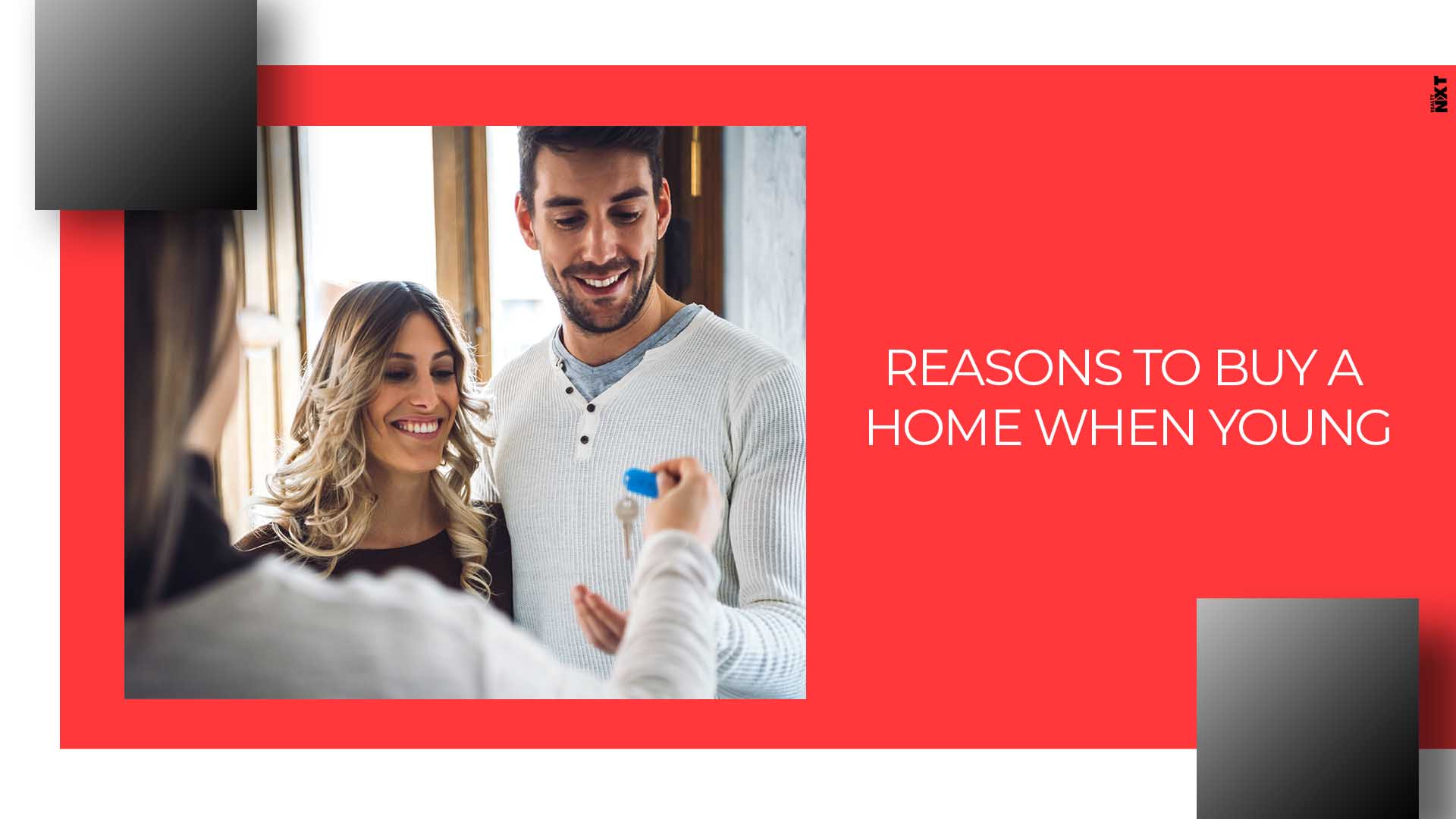 Young Indians are now planning to invest in a property by the time they reach the age of 35 for a secured future and better return of investment
With more than 65 percent of the country's population under the age of 35 years, there has been a phenomenal growth in the percentage of Indians who are investing in buying a house in both Tier 1 and Tier 2 cities. According to a longitudinal analysis of India's housing pattern conducted by the Economic Survey 2017-18, only 28 percent of the people in Indian cities live on rent as opposed to 54 percent in the year 1961.
RealtyNXT discloses the top reasons why investing at a young age is one of the best decisions for an individual.
Exceptional Return On Investment (ROI)
As the cost of land and construction keeps growing every year, investing in a property early makes sure that homeowners save a lot of money. Purchasing a property at a progressing location will assure a great appreciation in value. An investment at an early age implies that homeowners have their savings secured and it multiplies rapidly. In Mumbai, some of the best localities worth investing now are Thane, Chembur, Andheri, Prabhadevi, Worli, Bandra and Goregaon. It is expected that Chembur can see a price rise of 125 percent by next year.
Lower EMIs
Buying a home at a young age may require a home loan. The longer the tenure of the loan, the lower the EMIs would be. EMIs are determined by the loan amount and for how long the borrower needs to repay. Banks are attracted to offer loans to younger people as it ensures them that the young will have a longer professional life and grow financially over the years. As the retirement age in India is 60 years, banks consider this to be the age by when a borrower must repay the loan.
Tax Exemptions
First-time homebuyers can enjoy some tax benefits under Section 80EE Income Tax Deduction for Interest on Home Loan. A deduction of Rs. 50,000 per financial year can be claimed after fulfilling certain conditions. Also, under Section 80C of the Income Tax Act, one can benefit from getting a deduction of Rs 1.5 lakhs. Thus, by claiming these benefits, young people can also save a major part of their earning.
Source of Additional Income
If a young homebuyer lives in a different house or works in a different country, they can put their property on rent. This acts as an additional source of income and the profit can be used for other purposes like saving or investing. Young homeowners get the benefit of earning from their regular work and their property as well. The rent of an apartment is usually higher than the EMI paid for it and thus it is worth the investment that the homeowner puts in.
Creating An Asset
According to a recent study by the Urban Institute, individuals who purchase a property before the age of 35 years, are more prepared for retirement at the age of 60 than those who become homeowners later in life. In most developing countries, people mostly below the age of 35 are already becoming homeowners, given the benefits it allows in the long run. Rather than paying for hefty rent, it is better to pay for the EMI of home loans.
Forced Savings
Most young people find it difficult to save money and are broke by the end of the month. By investing in a property, it becomes a forced saving which is extremely helpful later in life. On average, a property appreciates by 3.5 percent per year. Thus, buying a home at an early age will mean that the homeowner can sell their property at a much higher value in the years to come.

ALSO READ: 5 Reasons To Buy A Ready-To-Move-In Home