Tips for Creating Silent Videos for Consumers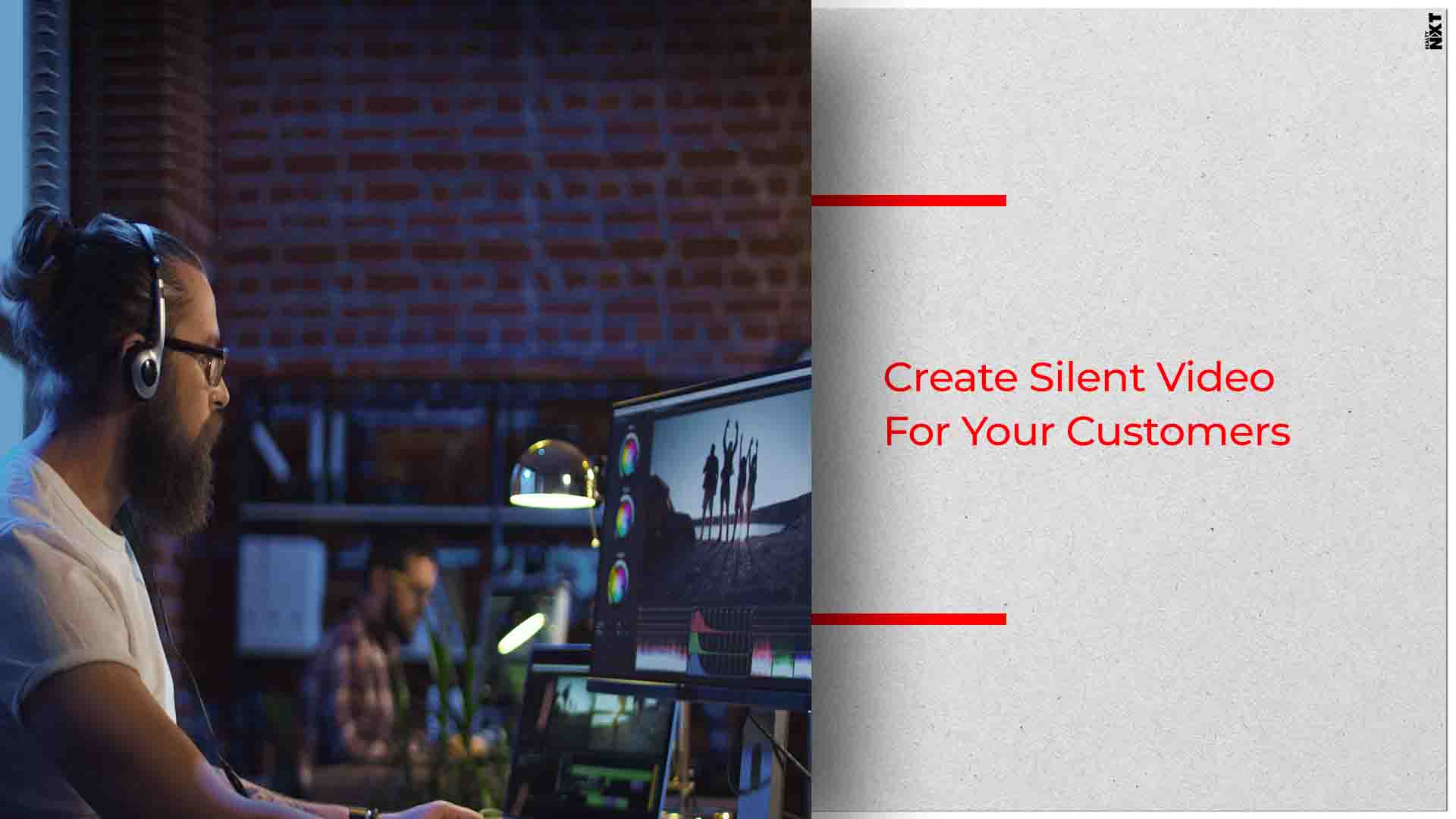 The magic of visual media has the power of persuasion in digital media. But it is necessary to understand that the magic depends on the narrative too. More so when the videos has no sound.
Videos are an effective way to market a product. In real estate, home tours have worked efficiently to drive the consumers towards a property listing. However, in a timeline where consumption of social media is on a high, people tend to scroll through and see it by muting it. They may be in public or they just don't want to turn on the volume the reasons can be many. RealtyNXT points out tips to make an effective silent video.
1. The Narrative
When the ad has no sounds, it depends on the visuals and the text inserted. So the visuals need to captivate. Design a storyboard and figure out the best way in which the story can be executed. This depends a lot on what the video is being used. If it is used for selling a property, the approach will be different. If it used to market a developer, it will be different.
2. Silent Video Format
It is necessary to select the correct video format so that it evokes interest. Home tours work efficiently in the real estate scenario. The flow of the narrative in the video needs to be seamless. The video should be shot in a way so that it introduces the viewer to the property correctly.
3. Text Matters
In a silent video the amount of text that needs to be added matters. It should aid the narrative in question and not distract the viewer. At the same time, it needs to be impactful. Too much text is not desired, however if you are adding subtitles please ensure they are correct.
4. Branding
Interesting videos tend to become viral and are shared multiple times. People want to know more about the brand being featured. They also need the necessary contact details too. Hence make it a point to add the details at the end of the video. It could be an email, a website address or brand logo with the website address.
5. Precise Editing
When the video has no sound customers tend to give their undivided attention to it or don't watch it at all. Hence it is necessary to ensure that any footage or useless graphics that does not do justice to the theme in question is deleted. The final copy needs to be interesting and to the point.
6. Creativity
Creating a video which consumers lap up requires the requisite amount of creativity. This ensures that the product is seamlessly infused in the minds of the consumer. So goes without saying it has to be interesting and visually appealing.

ALSO READ: Top 5 Tips To Create Effective Facebook Real Estate Ads