10 Ideas To Make Your Home Look Spacious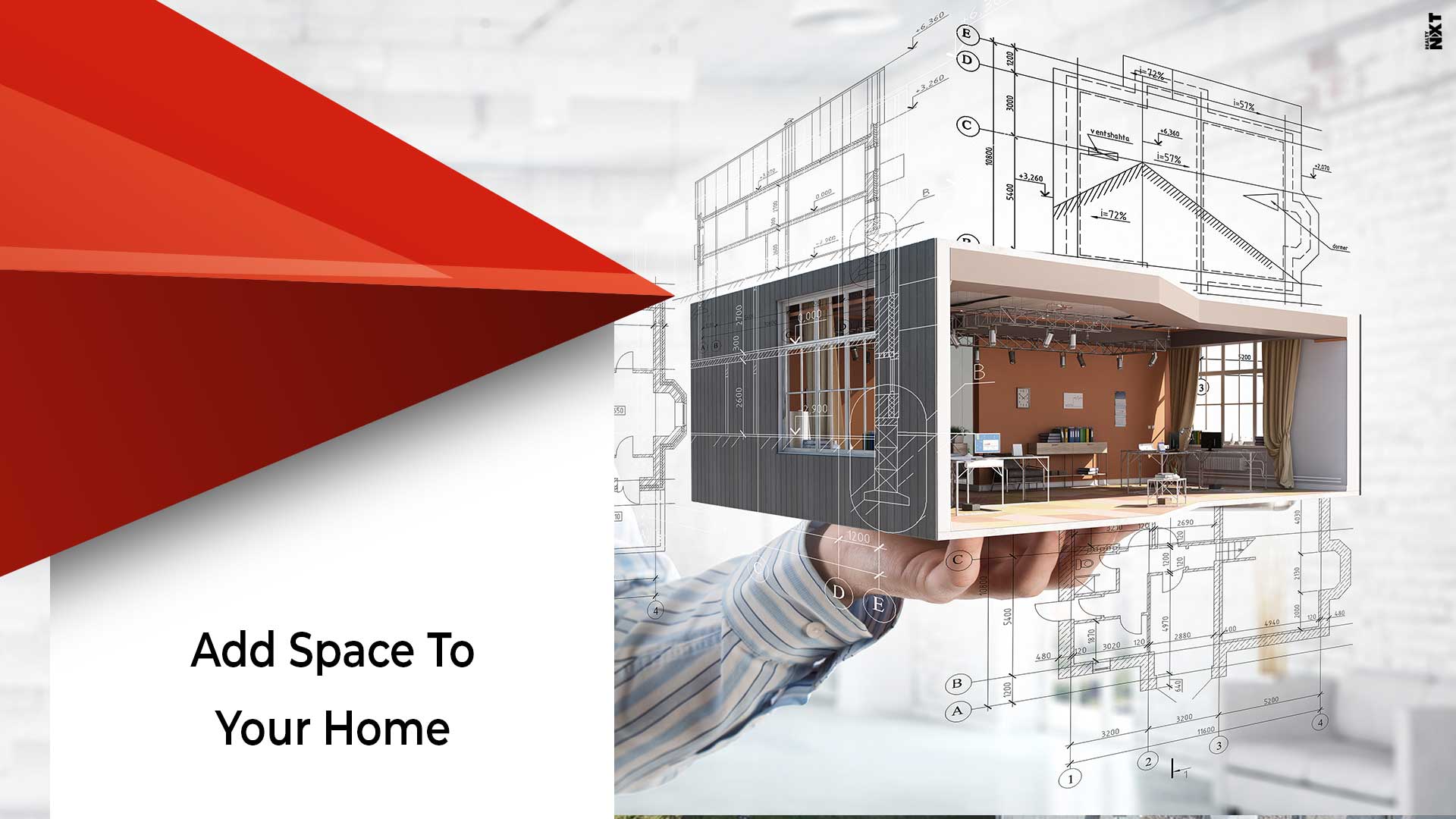 Feeling constrained in a small room, let us add space in your abode and make your home look spacious
From using glass and mirrors to lighter colour shades, RealtyNXT gives you 10 neat tricks to add spaciousness in your abode.
1. Get rid of the partitions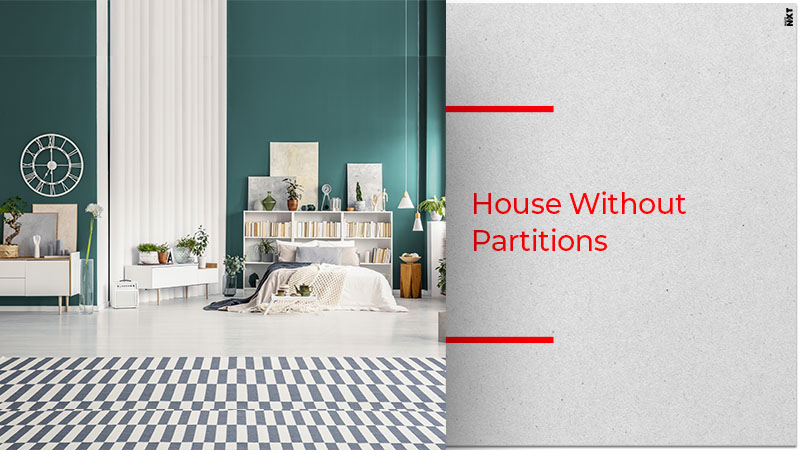 If the room is small, it makes sense in getting rid of the partitions not desired. Without partitions in place, one room flows naturally into the other making the room appear bigger.
2. Common Areas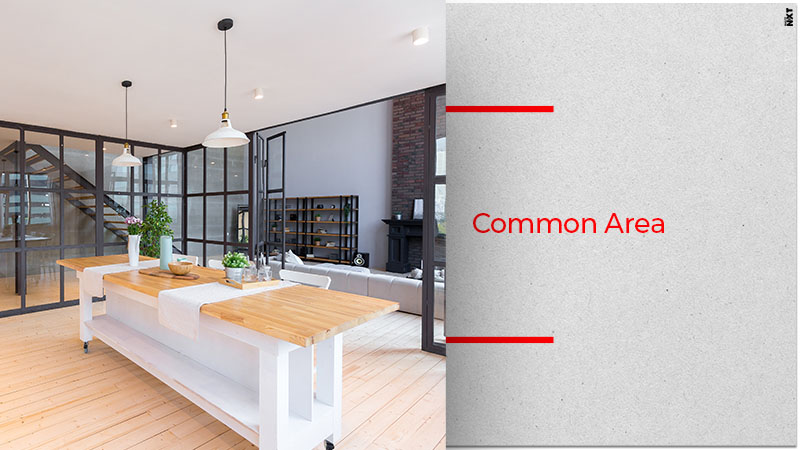 If you have a passage adjacent to your kitchen area, you can use the ceiling to floor glass sliders to separate the two areas. And when your friends and relatives drop in, open up the glass sliders and let the two areas merge into each other for the party. A similar approach can be followed in terrace flats. In this case, the terrace and the adjacent room will be separated by ceiling to floor glass sliders.
3. Lighting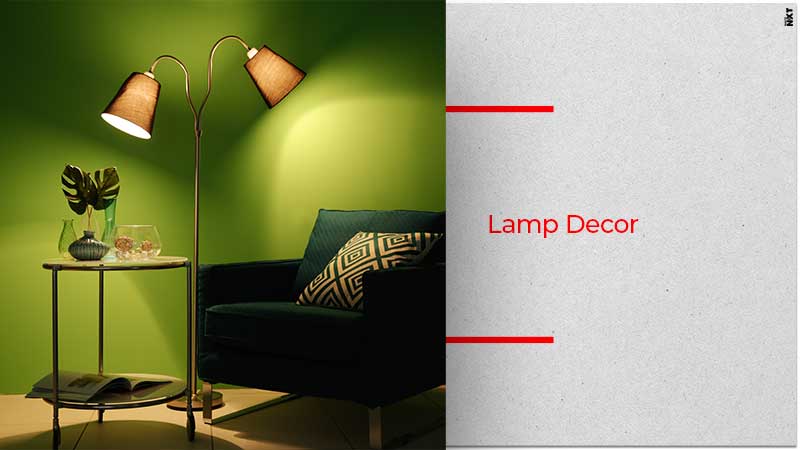 Overhead lights are a bad idea when it comes to smaller rooms. More so because the entire intensity of light is concentrated on one place alone. Use of smaller lamps can be utilised to spread light across different corners in the room and make it appear bigger.
4. Furniture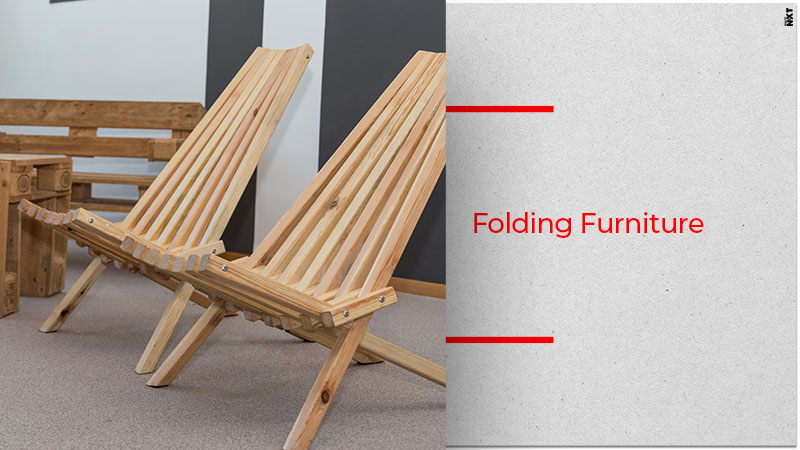 For a small room use of folded furniture is desired, for e.g. A dining table hinged on a wall which can be latched when not in use and lowered when desired. Likewise, one which can be folded and tucked away into a corner when not in use is also good. It saves space. Similarly, if the furniture colour is the same as the wall it creates an illusion of spaciousness.
5. Make use of hidden storage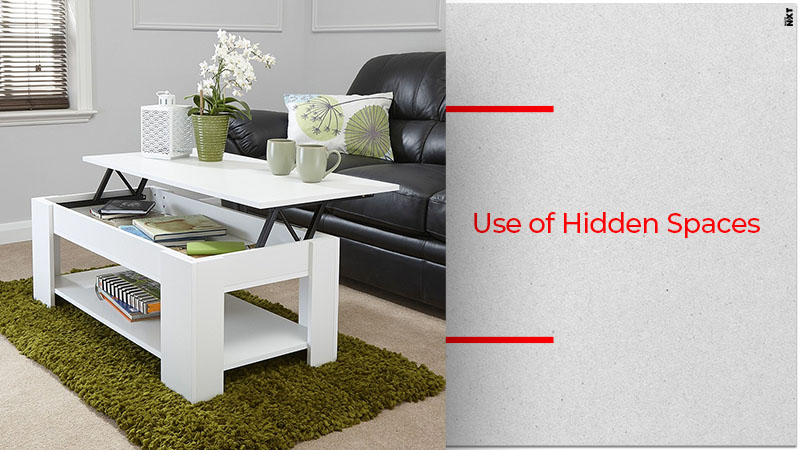 A lot of space gets consumed in a room for purposes of storage. So it makes sense to seamlessly blend it with the static furniture which is hardly moved. Storage beds and cube shaped storage chairs are a few examples in this category.
6. Leave windows uncovered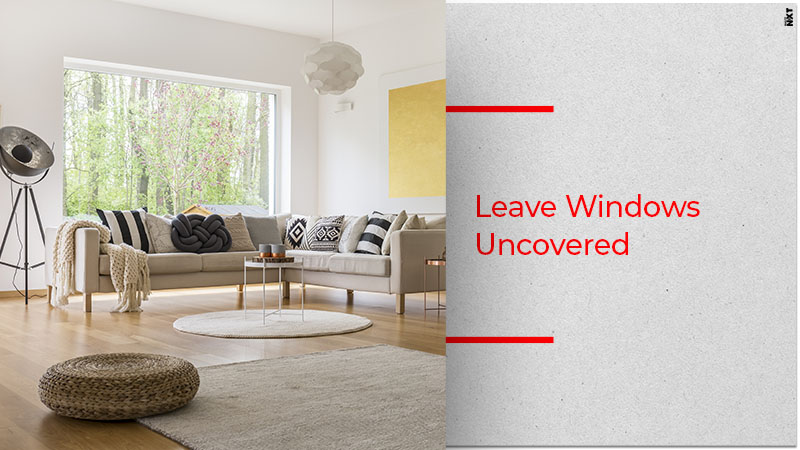 Try and utilise lighter shades in your room and leave the windows open and let light flirt with your surroundings. Just like a darker shade makes your room appear cosy and pleases the senses. The lighter shades reflect the light and makes it appear spacious.
7. Art Pieces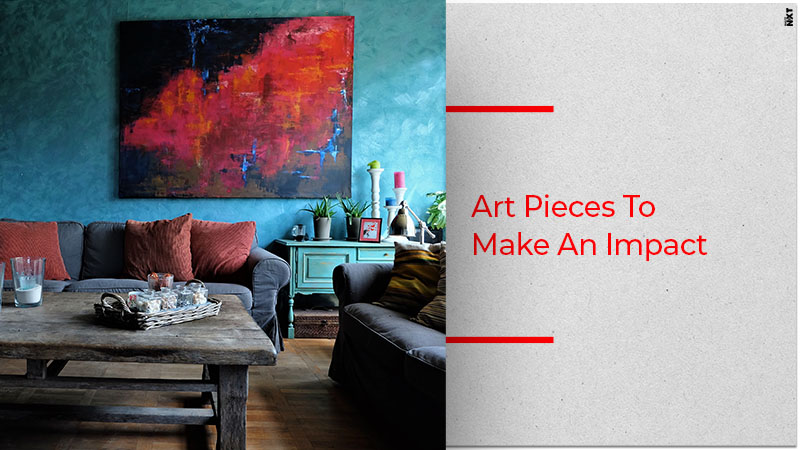 Usually people have a gallery wall dotted with nostalgic photographs of their childhood and milestone moments. However if one uses big art pieces which are bright and colourful, it makes a better impact makes it appear spacious.
8. Use of glass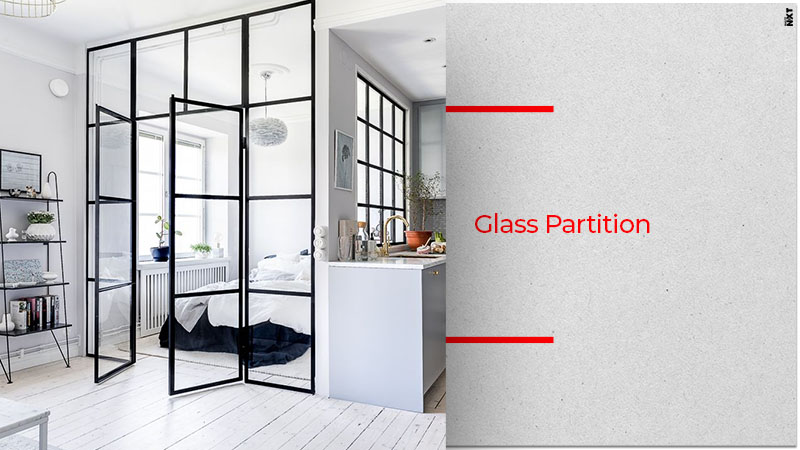 Glass is a lifesaver as it aids transparency in any room. It allows spaces to be demarcated without hindering the view. If the floor plan is linear you can be in one part of the room and watch the entire room. This in turn makes the room appear spacious.
9. Mirrors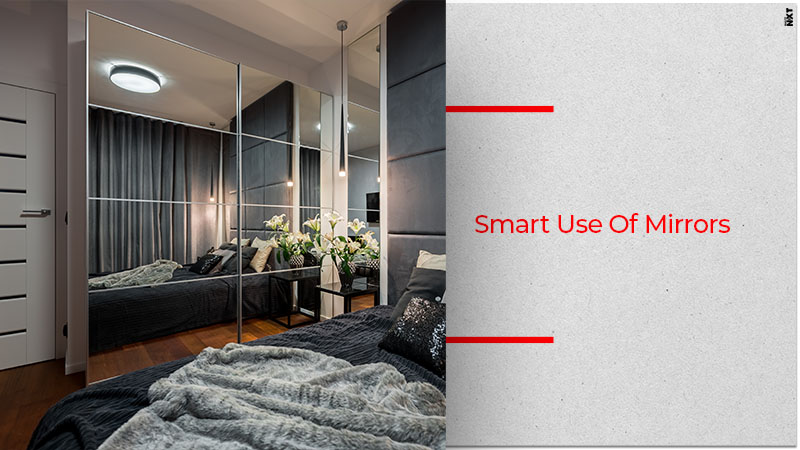 Strategic use of mirrors make a room appear spacious. It is a good idea to use mirrors if the room is small. For e.g. In small rooms mirrors are often used in the ceiling to add an illusion of spaciousness in the room. It adds a feeling as if the height of the room is more.
10. Use of curtains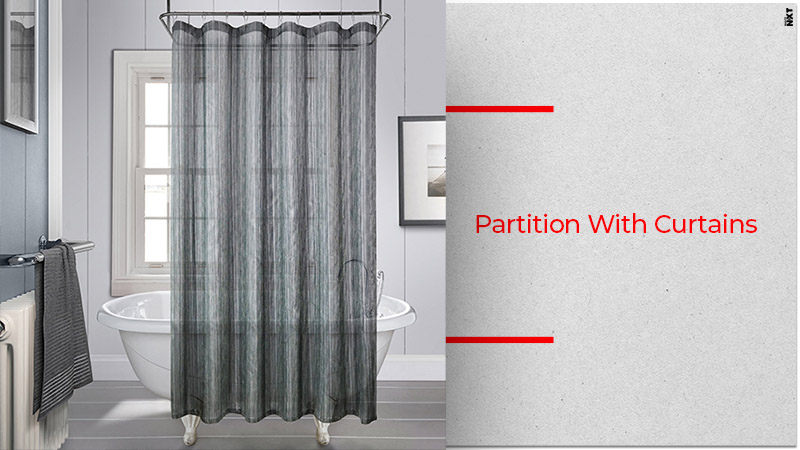 Let's say the room adjacent to the living room is small and the bathroom is also small. In such cases using a clear curtain serves the purpose if the glass is not an option.

ALSO READ: 5 Things You Can Incorporate For A Wabi-Sabi Interior Décor