MahaRERA Ordered Realty Firm To Pay Penalty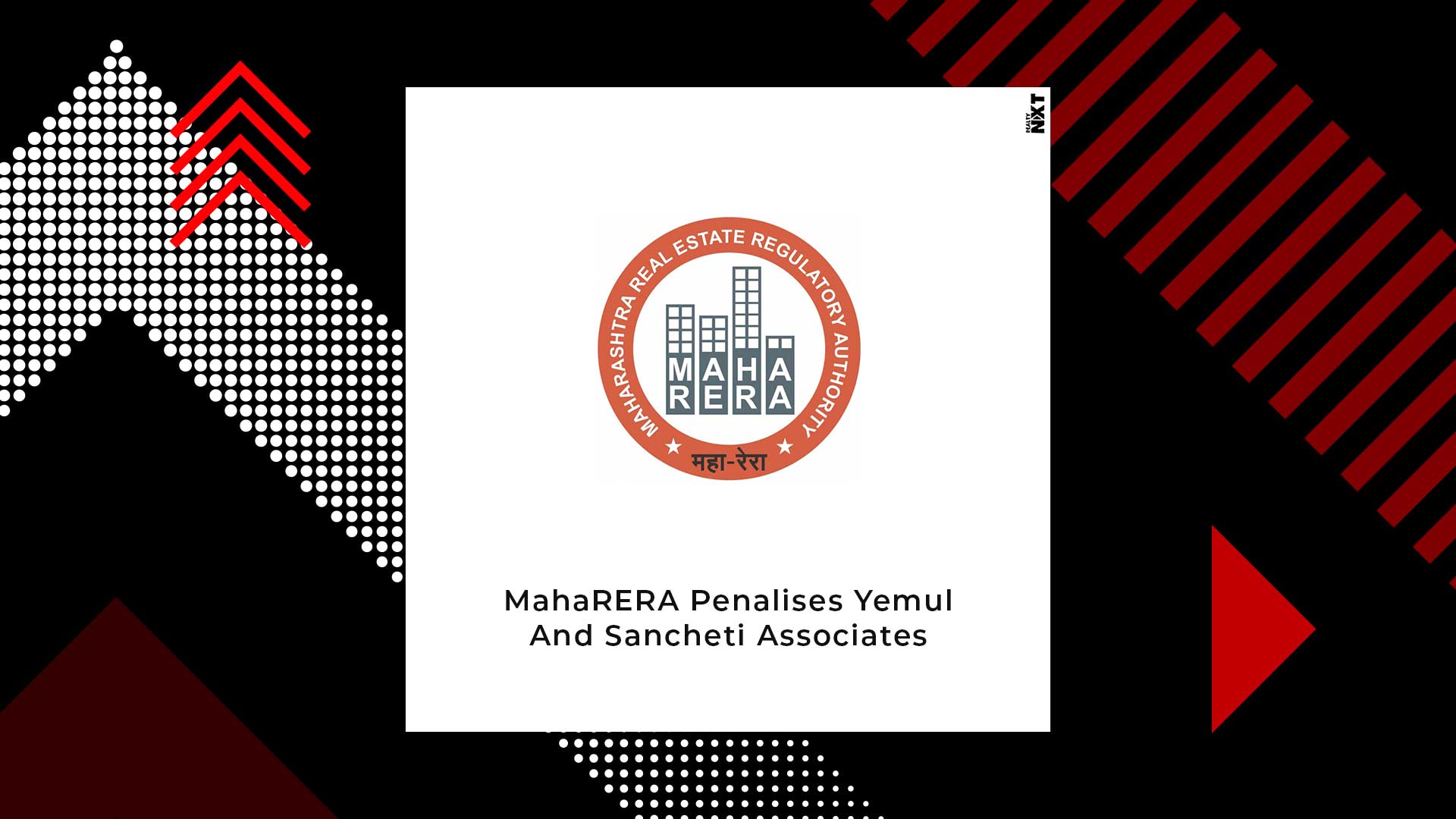 MahaRERA imposes a penalty of Rs 1 crore on Yemul and Sancheti Associates as the real estate firm fails to deliver flat on time
Maharashtra is well known for its effective implementation of RERA and taking strict action against the dubious builders. MahaRERA has set an example for other states who want to follow its footsteps when it comes to stringent execution of regulations. Yet another instance of MahaRERA protecting the rights of homebuyers has surfaced. Yemul and Sancheti Associates has landed in trouble as MahaRERA's Pune bench has passed an ex-parte order asking the realty firm to pay an amount of Rs 1 crore along with the accrued interest.
Manjusha Bhusari is the petitioner in this case and the realty firm owes a flat to Bhusari. The realty firm had purchased the land from the complainant to construct a building for an agreed consideration of Rs 3.75 crore. However, the complainant received only Rs 25 lakh and the remaining amount was pending to be paid. The realty firm had promised a flat worth Rs 1 crore in the Sadashiv Peth area. Unfortunately, the real estate firm could not complete the construction on time and missed several deadlines. Bhusari appeared before the court and expressed her wish to withdraw from the project.
The Maharashtra Real Estate Regulatory Authority's order stated that the respondents (developers) are liable to pay the amount within 30 days from the date of the order. Adjudicating officer W K Kanbarkar clarified the above in his order on May 31, 2019. The developers are reported to have paid an amount of Rs 1 lakh as a penalty for a delay in registration of the project. Yemul and Sancheti Associates said that they had appealed the order and the next hearing is scheduled on June 19, 2019.

Source: TOI
*Updated on 19th June 2019
ALSO READ: MahaRERA Covers Brokerage Issues, Agents Laud The Move