NestAway Debuts Into Co-working With Hello World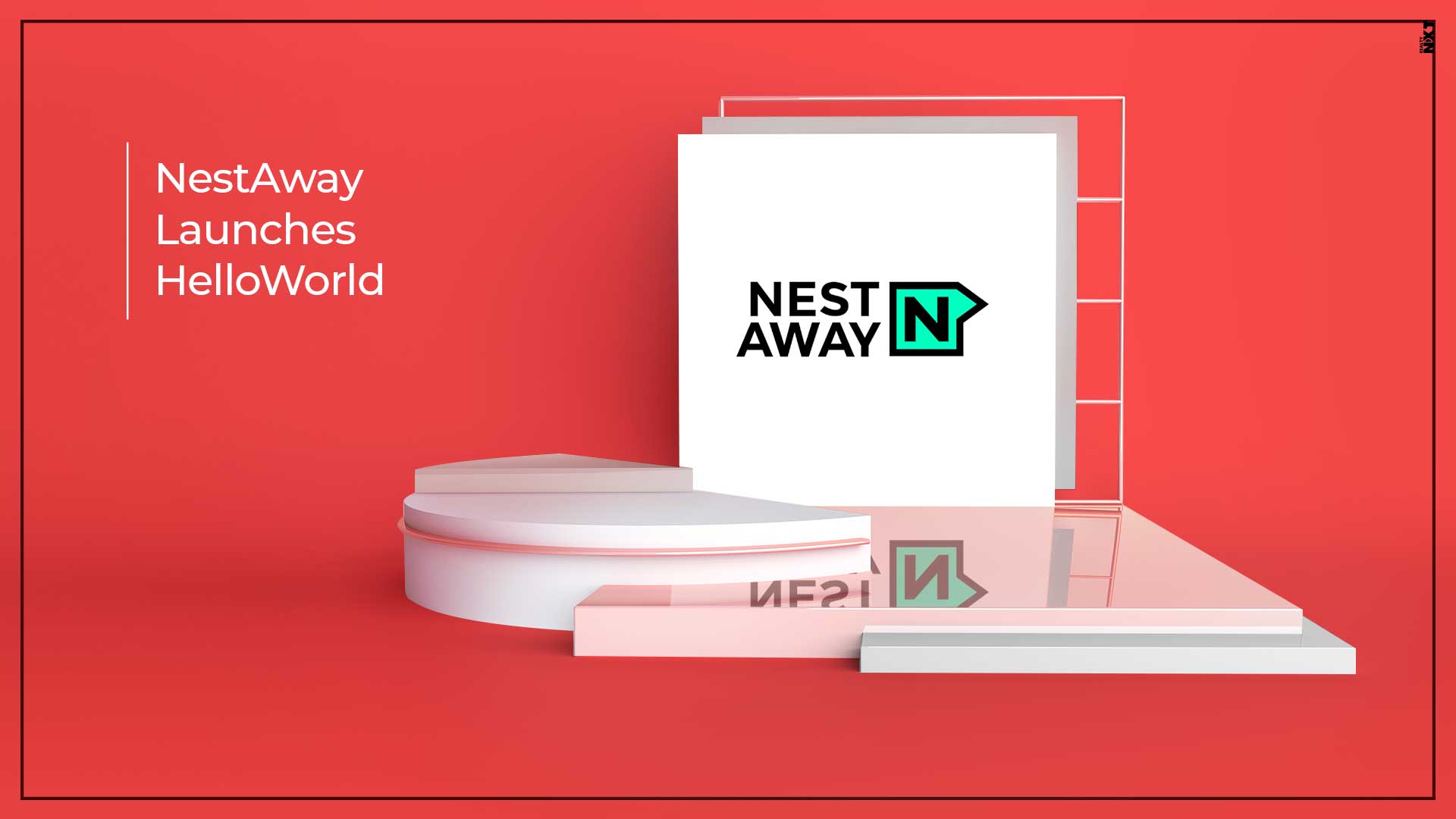 NestAway has come up with a separate brand Hello World that caters to both co-living and co-working segment
The past two years have been highly favourable for startups operating in the co-living and co-working space. NestAway, Zolo Stay, Stanza Living, OxfordCaps collectively raised over $100 million since March 2018. With the entry of SoftBank-backed OYO under the name of OYO Life, the competition has become intense in the segment.
NestAway has been active in the co-living segment since 2015 and offers private or shared rooms, flats and villas that are fully furnished. The startup has recently launched a dedicated brand called Hello World in Bengaluru and Kota. According to sources, Hello World operates on a model similar to OYO Life. It takes the entire building on long term lease. There is a huge demand for student living in cities like Pune, Kota and Bengaluru. Hello World is all set to seize the opportunity and has set a separate team to drive the growth.
While NestAway was previously solely focussed on the co-living segment, Hello World marks NestAway's entry into the co-working segment. Plus, NestAway was limited to removing intermediaries like brokers from the system. Hello World is much more than that.
NestAway is positioning Hello World as an anchor in its fundraising. The new arm will immensely help NestAway in widening the horizon in monetary terms. The company is in talks with multiple investors to absorb a larger amount that can go up to $150 million.
NestAway Co-founders Jitendra Jagadev and Amarendra Sahu are Directors at Hello World Technologies India Pvt Ltd. Co-living and co-working segments are booming in India. The existing demand deficit is taken care of by the unorganised sector. The services delivered are unsatisfactory and thus organised players and startups are taking care of the demand-supply gap.

Source: Entrackr
ALSO READ: Yes Property Acquires Dot Com Domain Ahead Of International Expansion