Mayfair Aasaan Received Occupancy Certificate Beforehand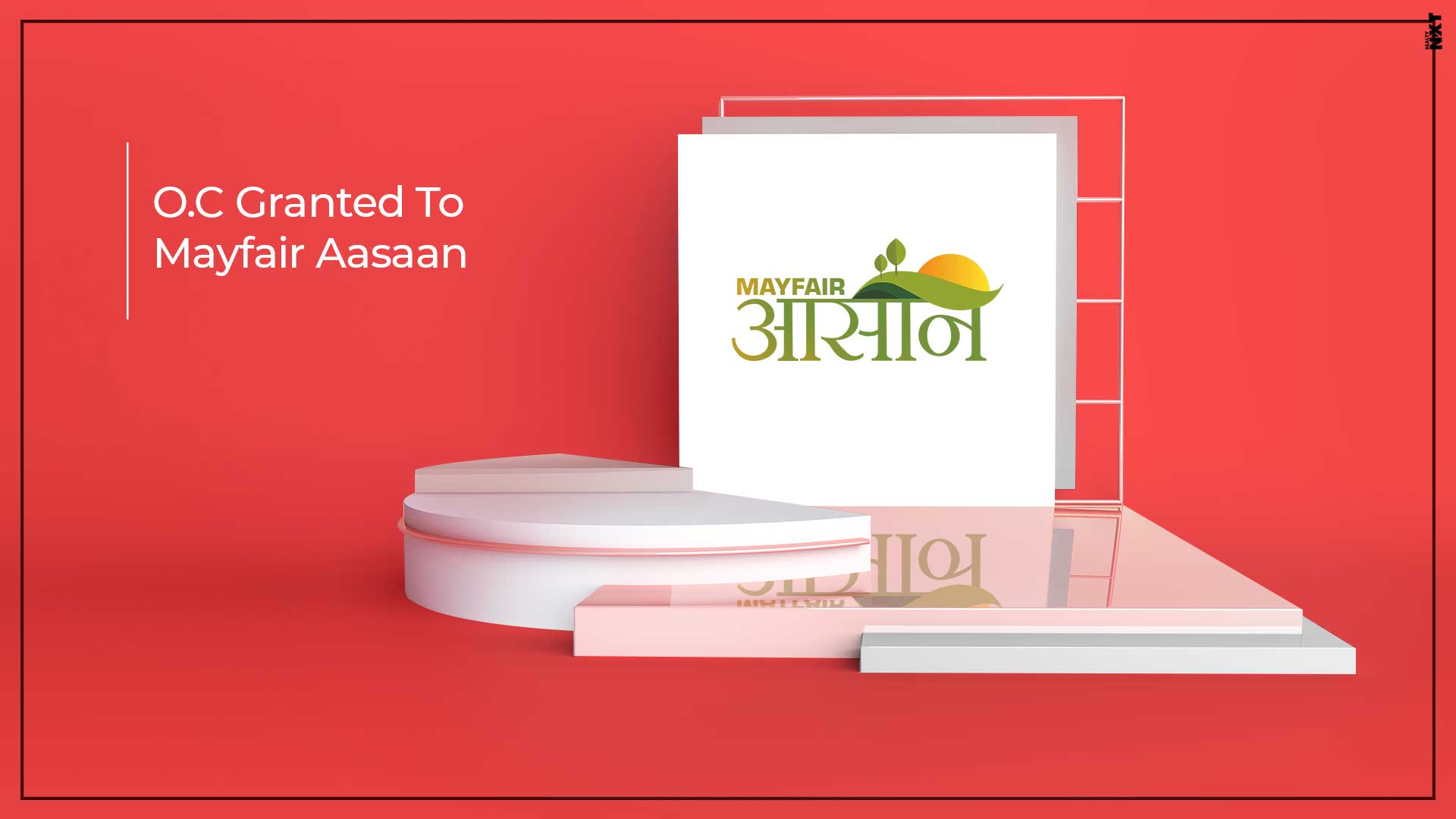 Mayfair Housing has set a new benchmark by securing the Occupancy Certificate in advance
With a legacy of over 54 years, Mayfair Housing has redefined the concept of home by gifting buyers a luxurious living experience. Mayfair Housing has been developing commercial as well as residential projects across various hotspots in Mumbai. One of the ambitious projects of Mayfair Housing that falls under the affordable category is Mayfair Aasaan. Located right near Asangaon railway station, Mayfair Aasaan is an eco-friendly project that offers 1 RK and 1 BHK flats and ensures flawless connectivity.
A solid example of commitment and timely delivery, Mayfair Housing has been promising its buyers the day and date of receiving the Occupancy Certificate since the past 10 years. In the case of Mayfair Aasaan, the deadline for O.C. was announced as June 30th 2019. However, there is good news for homebuyers who have been waiting eagerly to be a part of the Mayfair Aasaan project. Mayfair Aasaan has already received O.C. well in advance and homebuyers won't have to wait till the end of this month to move into the flat. The Assistant Director of Town Planning (ADTP), Thane granted the O.C to the project after a thorough scrutiny of water, electricity, sanitation and other facilities.
Mayfair has relentlessly worked to ensure transparency and is setting an example by securing O.C before the promised date. With an efficient rainwater harvesting system and sewage treatment facility in place, this project seamlessly integrates water conservation techniques. Aasaan means easy and Mayfair Aasaan has literally made things easier for you. Right from procuring O.C before time to elevating the living experience with state-of-the-art amenities, Mayfair has added yet another enviable project to its portfolio.

ALSO READ: Must Know Facts About Occupancy Certificate