Quadrant House That Moves Along With The Sun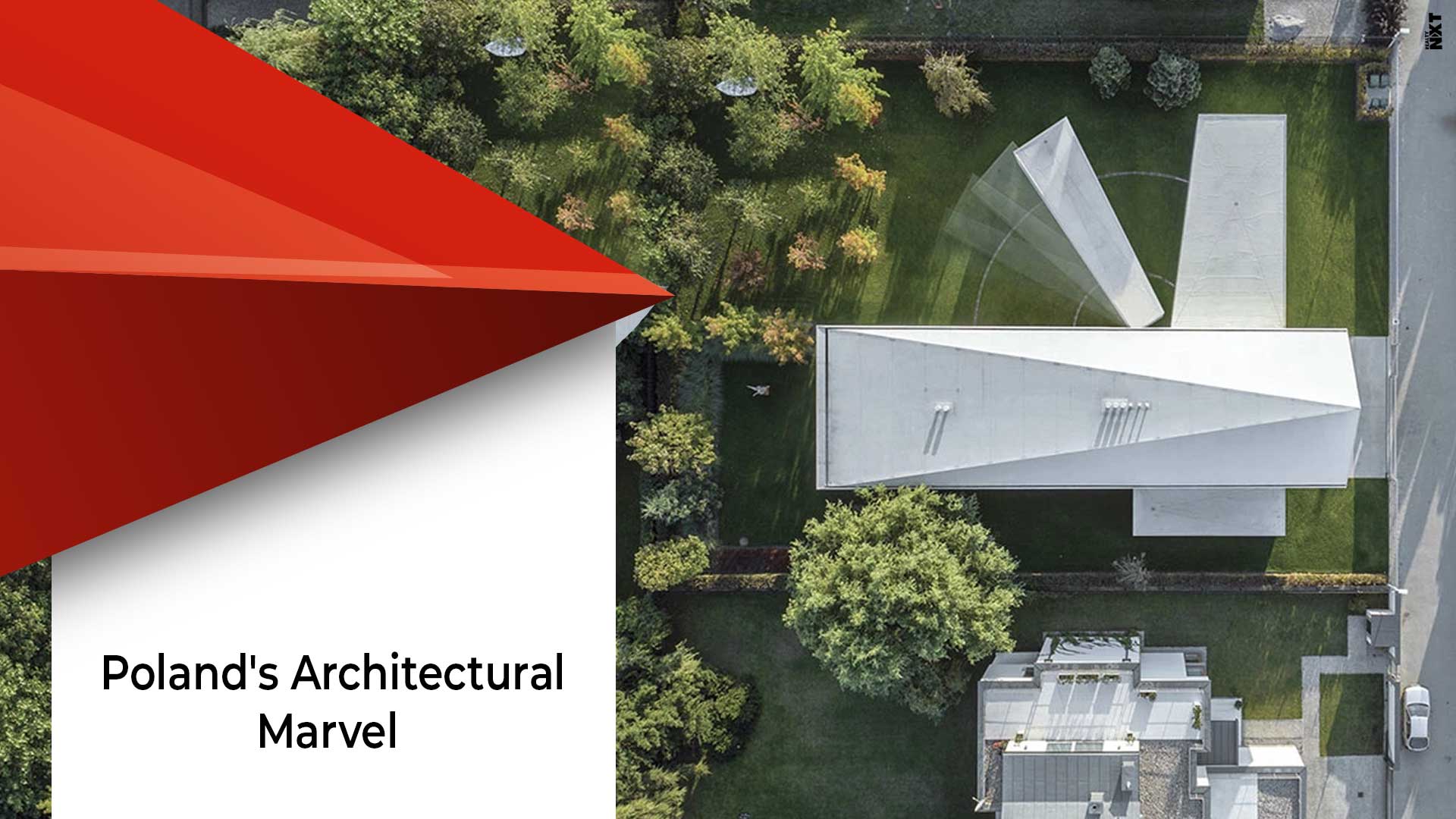 Quadrant House is a technologically advanced home setting the perfect example of intelligent design, innovative technique and visionary creativity
Ergonomic home is a growing trend all over the world. With rising urbanisation, more and more homebuyers are leaning towards modern yet closer to nature homes. Though natural sunlight is one of the key elements of modern homes, it is a tricky thing to manage.
In this article, RealtyNXT is covering the modern marvel, Quadrant House, designed by Polish architect Robert Konieczny of KWK Promes that can regulate sunlight just the right way.
This two-storey residence located in the suburbs of Poland is built with a moving terrace. KWK Promes has brilliantly displayed its expertise in combining movement and technology.
The investors wanted a simple and sunny home that somehow reacted to the movement of the sun. So, they designed a kinetic home that tracked the movement of the sun.
Quadrant, the name is derived from the ancient measuring instrument which was initially used for calculating the position of stars, planets and other celestial objects.
The all-white house comprises of two stationary rectangular sections. One portion is parallel to the road and the other rectangular block is perpendicular to it, forming a 90-degree angle between them.
The movable wing in the middle is completely shaded and is designed to react and move automatically with the movement of the sun or can be controlled manually. With it, the airflow and amount of sunlight can be controlled with the changing seasons and provide extra space as well.
The rails and hinges which make the movement possible were created by Comstal. Konieczny kept this design exposed to keep the feel of the motion alive.
The movable wing can get attached to either section of the house, the living area or the gym/spa arena, creating an open extension to the spaces. When the wing stops in the middle of the garden, it creates an open-air outdoor setting. With six-month-long experimentation, Sky-Frame, a window company, designed the sliding windows and rollerblade shades mechanism.
The investors wished for a flat roof, while as per local authorities a sloping roof was a mandate. Keeping the investors' demand and following the local regulations, KWK Promes came up with a unique design.
The roadside view of the residence is a gable roof and its volume increases towards the garden section of the home, forming a flat roof. The interior of the home is also designed to keep the spacious and airy feel of the home present.
An architectural stunner like this house is a prime example of the real estate industry progressing along with the technology all the while keeping in mind the priorities of the homebuyers.

ALSO READ: Australia's Cliff House Exudes Architectural Brilliance