Skilful Conversation Techniques For Real Estate Agents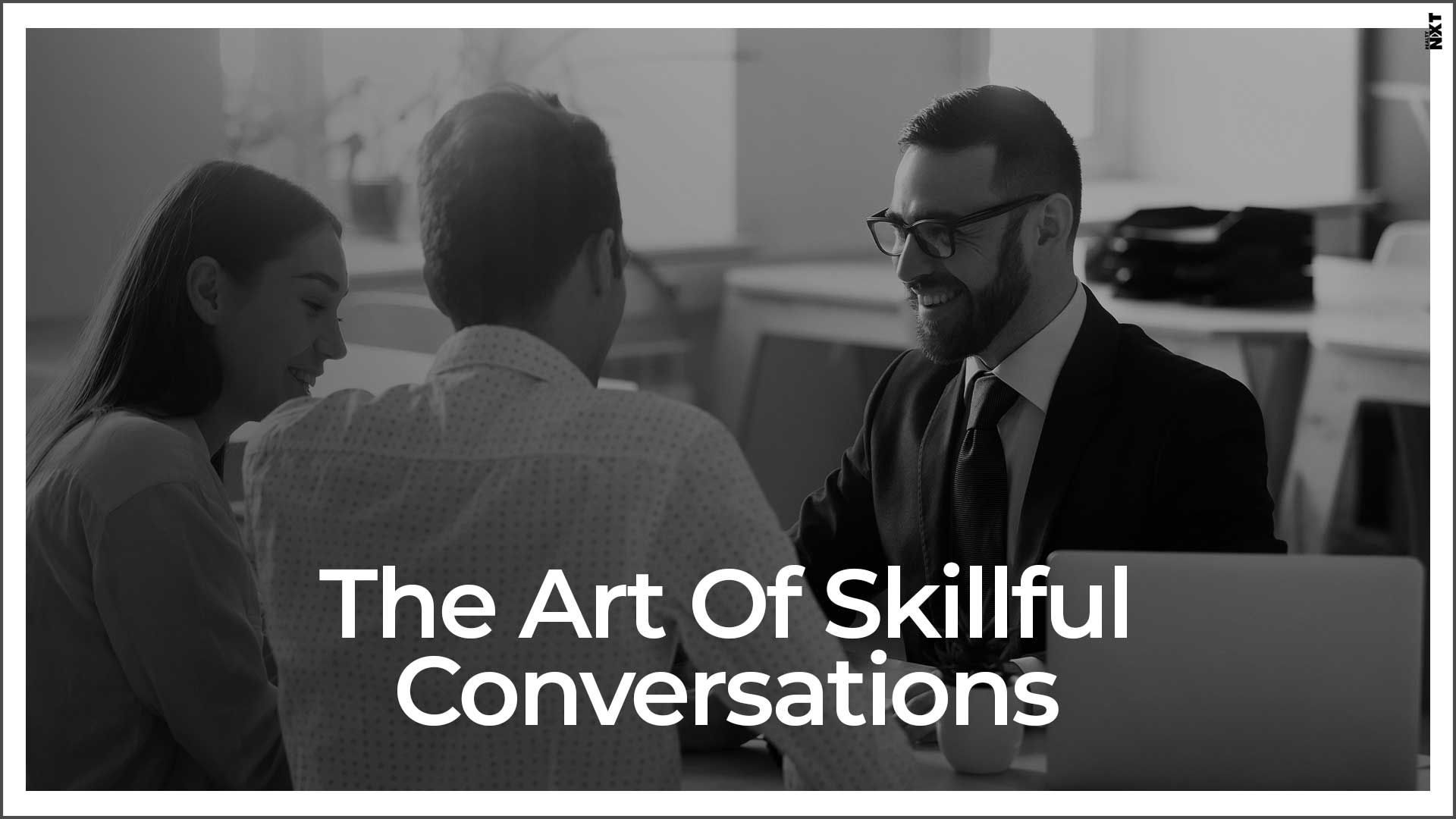 In the business of selling homes, the real estate agent needs to know how to strike a good conversation
Conversation is an effective tool to present an idea or sell a product. Both of them are related to needs and wants; which are inherently human. So it has to be understood that the conversation need not stick to a memorised script. Two humans can talk about many things. It builds trust and makes it easier to present the idea and sell a product.
RealtyNXT reveals to you the art of an efficient conversation.
The art of conversation matters a lot in any business. The conversation has to be friendly yet sensible to the topic in discussion. Nobody loves to be probed. So at no point should the conversation feel as if an interrogation is being carried out. Easy going conversation infused with the right questions gets the job done.
This is important for real estate agents since they too have to engage with customers from time to time. Now if it is about selling a property it goes without saying that a good deal of information is required. And a lot of it can be a bit personal.
Usually, agents are taught to present themselves in a particular way. In this usual format, the agent tries to talk about his past property dealings. He also tries to assert why a particular property is right for the customer. Building credibility is important but it is essential to understand the finer aspects. The conversation has to be open-ended and friendly.
Most of the agents are made to memorise scripts. They practise conversing in a scripted way. So when the script is put to test it has a mechanical feel to it. The conversation seems robotic. And people don't like to talk with robots, they love to converse with fellow humans. More so if the decision is about buying a house.
This scenario can give rise to trust issues and the consumer may choose not to believe in the agent. The wisdom lies in building a rapport with the customer. And this can't be achieved with a scripted conversation. The customer doesn't come prepared for the conversation. So there is no point in doling out a scripted conversation. This is not an audition for the agent, so it should not sound like one.
Let the customer talk and slowly build a conversation with you. Once trust has been established, you can get your queries cleared. But don't be in a hurry. The customer is buying a house and it's a very important decision to make. The more an agent listens it will be beneficial for him. People tend to open up to someone who lends an ear and this works in real estate too.
And if this conversation proceeds well, the necessary trust also gets established without the agent having to try hard. One hour into the conversation the consumer is ready to have faith in the agent. All because he spoke like a human and not like a typical agent.
So next time you are ready to meet a client, understand he is a client, but he is a human being first. Also, remember you too are one. This can make the conversation sensible, genuine and rewarding.

ALSO READ: Creating A Consistent Marketing Experience Which Works