Top 5 PropTech Questions You Must Know Answers To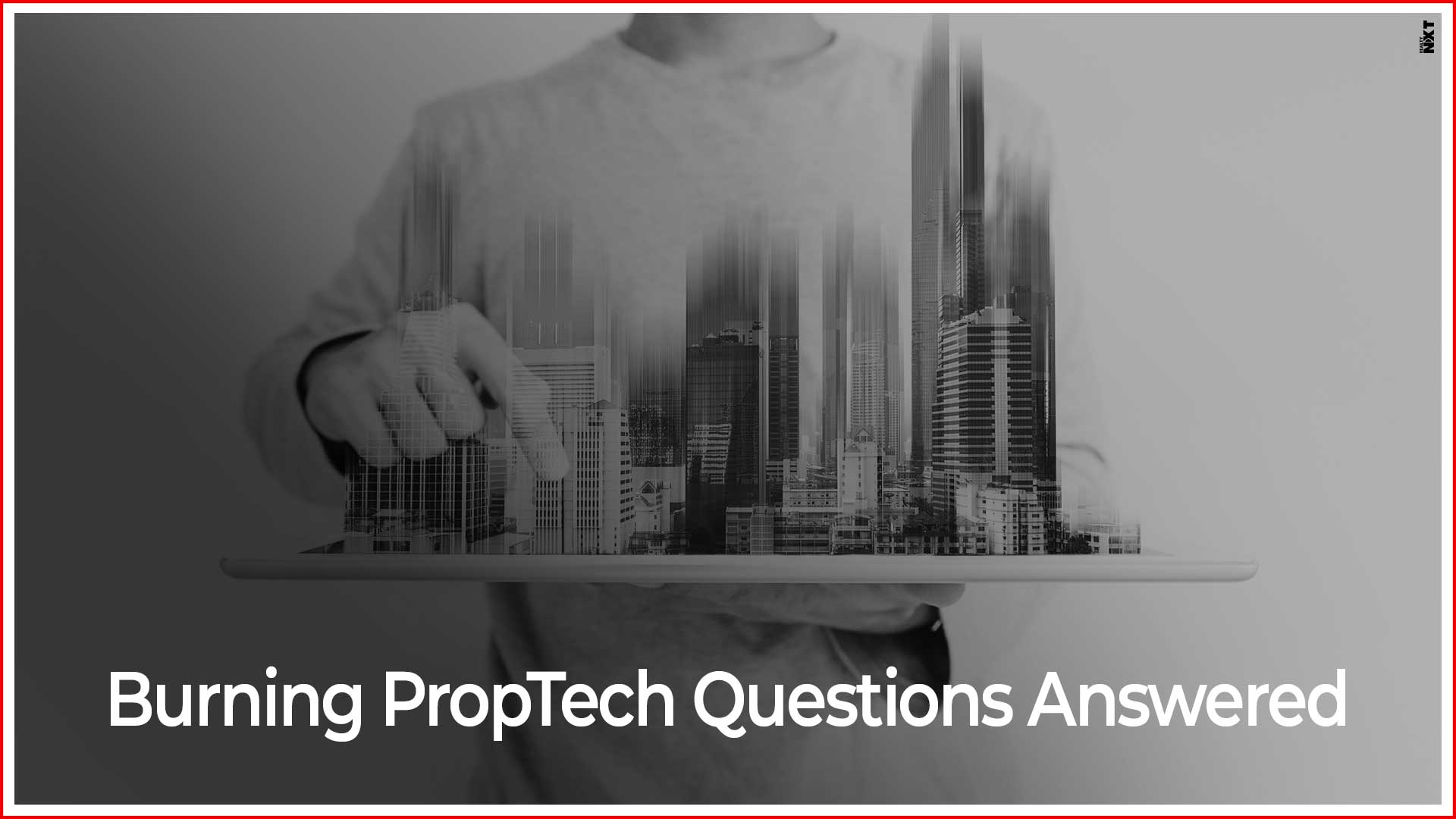 Want to excel in a conversation on PropTech? Read on for answers to the most frequently asked questions about it
The real estate industry across the globe is unimaginable without PropTech now. Both commercial and residential realty has been disrupted by PropTech. Whether you are a homebuyer or a developer, you must have noticed the growing number of conversations around this phenomenon.
In order to quell your curiosity, RealtyNXT brings answers to five of the biggest questions about PropTech.
What is PropTech?
Technology which is solely created and used for real estate is known as PropTech. Everything from cloud-based software to 3D VR tours of homes and drone shoots of homes to home automation falls under it. PropTech can be easily integrated into mobile phones, laptops, computers and various other devices. Its vast range of scope along with its infinite possibilities makes it a force to reckon with.
How safe is PropTech?
Even though PropTech is deemed very safe, it is still in a budding stage across the globe. There have been instances of information being leaked but these have been far and few. Most data is exchanged via cloud-based platforms. Layers upon layers of protection as well as many checks are done by the companies providing these services to ensure the protection of privacy.
What PropTech option is best for me?
It depends on what do you want. Whether you are a developer, landlord, homebuyer or tenant there is something for everyone. As a developer, you would want to attract as many leads as possible. As a buyer, you would want to find out everything you can about a project from the comfort of your homes etc. For example, RealtyX provides a single unified interface for anything and everything that a homebuyer might have to attend to while living in their homes. It also offers developers a real-time engagement with their customers.
What is the future of PropTech?
PropTech is here to stay. It is growing by leaps and bounds with every passing day. In the future, it will completely change the way the real estate industry functions across the globe. Currently, it has chatbots, advanced web portals, AI and Machine Learning which are evolving at lightning speed. An example of this can be drone technology. Who would have thought that this futuristic and seemingly impossible idea would become a reality? But it did! Drones have a number of uses in real estate like to find out if any repair work is required or ariel shots of projects and much more.
Which are Top 5 Indian and International PropTech startups?
Indian PropTech Startups:
Foyr
Smartvizx
Cowrks
BuildSupply
RealtyX
International PropTech Startups:
Realty Mogul
WeWork
Ziroom
Compass
Opendoor
ALSO READ: 4 PropTech Innovations To Enhance Physical Spaces